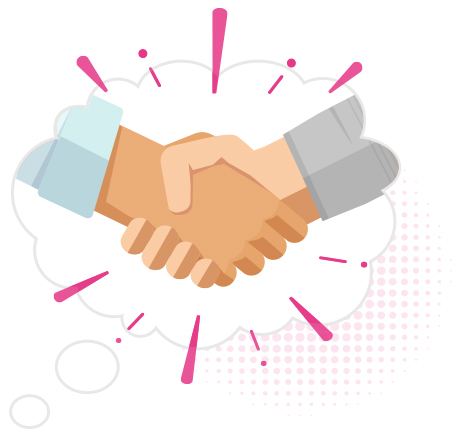 Back in 2005, Jim (licensed in 1999) threw out a crazy idea to Patrick (licensed in 2003) that perhaps they should combine forces.
Afterall, they had a lot of similarities. They were both early into the office and relentlessly hard working. They also felt that having some fun is also important in what is often a stressful business. On top of that, a few years earlier, they both had daughters born 2 days apart so fair to say that their work and home lives intersected quite nicely.
15 years later, the partnership has never wavered.
Through various markets (remember 2008?) and changes in the industry, they have adjusted and grown as they have helped hundreds of families purchase and sell homes in Niagara.
Fast forward to 2018 when Vicky Boucher joined the team. Aside from having a last name that starts with the letter b, Vicky brings with her many years in the insurance industry. Her fundamental understanding of how homes work along with a natural affinity for excellent client service, you'll immediately feel at ease when working with Vicky.
---
---
Our Philosophy
Offer our clients a pressure-free, patient and action-oriented approach to real estate that makes it inconceivable for them to want to hire anyone else.
On an annual basis, approximately 80% of our business is made up of clients returning to us or referring us to their friends, family, neighbours or co-workers. Having clients who consistently trust in our work means the absolute world to us.
Contact Us
THEbTEAM is always available to answer your real estate questions. Contact Jim Broderick,
Patrick Burke, or Vicky Boucher today by calling 905-687-9229 or filling out the form below: