FAQs
The condominium market is a different world than buying a traditional resale home. There are definitely more strings attached and some of those strings have rules or financial implications that you should know about.
Make no mistake that condos offer a lot of advantages and benefits. Amenities, lifestyle, freedom to hit the road, exterior maintenance taken care of, being part of a community, social opportunities and day-to-day convenience, all go together to create an interesting option.
For those reasons and more, it is important that you hire a Realtor with experience in the condo world whether buying or selling.
With that said, we have put together this resource of "Frequently Asked Condo Questions".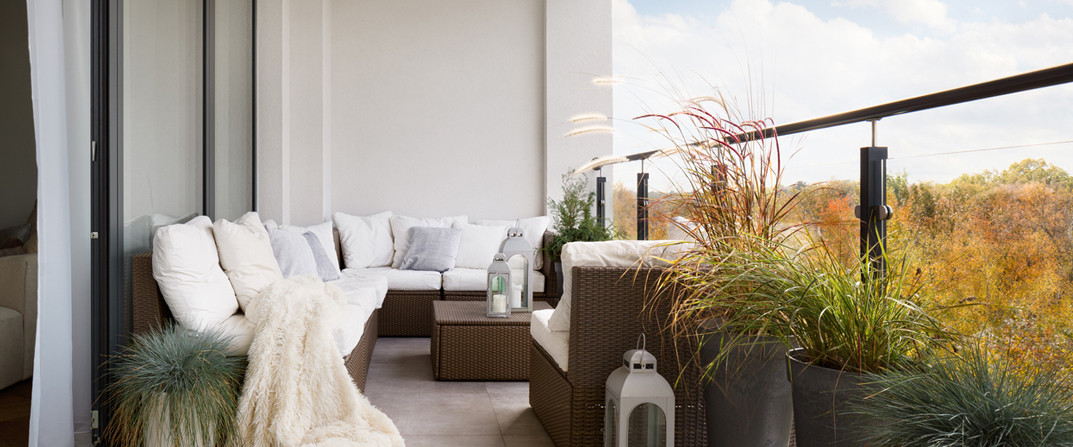 What is the definition
of a Condo?
One of the biggest misconceptions we hear is what the definition of a condo is. A lot of people think a condo simply means a unit in a condo high-rise building.
A condo can be an apartment or townhome style. It can be a detached house for that matter. The word condo simply refers to the style of ownership.
By definition: A type of real estate divided into several units that are each separately owned.
---
In an apartment style building, each suite will have its own proportional share of the common elements which is often calculated based on the square footage of the suite itself.
As an example, lets look at a condo apartment that has a 2.0184% stake in the entirety of the building. The total operating costs for the building are calculated and can include common area maintenance, heat and hydro of common areas, water and any other common utility costs, management company, corporation insurance and reserve fund to name a few. As a unit owner with a proportional ownership, you would be responsible to pay 2.0184% of that annual amount divided into 12 monthly condo fees.
Townhomes have a similar concept since with any residential condominium corporation, there will be shared costs. For a condominium townhome, this will likely include exterior maintenance, roof shingles, possibly the windows, doors and exterior finishing. You will find the condo fee in a townhome complex to be less than what you'll find in an apartment style condo due to less shared common area cost. Items like elevators, underground parking, common element maintenance (lighting and HVAC in all of those hallways) and overall structural liability all contribute to what will often be a higher fee in an apartment style building.
With that said, there are a lot of variables so a further conversation on the fee is often a good idea.
---
What if the Condo Corporation has a shortfall?
This is where the special assessment can come into play thanks to the concept of proportional ownership. When the bills come in and there is a shortfall, then the ownership group (using a very strict process) along with the property management group may decide to assign a bulk payment or a series of bulk payments. Let's say for example that there is an issue with the balconies in a 55-year-old building and they need to be replaced. An item like this can cost hundreds of thousands of dollars (or more) in a large building. While there are funds in the reserve funds, there may be a short fall so the decision is made to divide the shortfall of $362,000 between the 110 units. In the end, everyone gets a special assessment bill for just under $3,300 to cover the cost.
---
What is the value of a condo fee?
It depends on who you are asking. If you are in Suite 1206 on the 12th floor of a high-rise building with a beautiful inground pool, workout facility, craft room, guest suite, billiard room and car wash but you don't swim, work-out, make crafts, have guests in need of a place to stay, have no interest in playing billiards and don't drive, well, then there is a portion of that condo fee that may hold little value for you. It's important to remember that those amenities may factor into the over all market value of the condo too so that is a factor.
With a townhome, lets consider a $345 monthly fee that covers exterior maintenance, landscaping, cable TV, water and common elements. Looking at those numbers, consider what you currently pay to cut your grass, shovel your driveway, garden, replace your roof, windows and front door? Add into that your water bill and basic cable as well. Then consider the freedom or comfort value in knowing that you can walk out the door and leave on vacation or to visit family for a week and come back without worrying about that same exterior maintenance.
---
Will fees go up every year? If so, how much?
That is a very difficult question to answer with 100% certainty. One factor that will be important is the health of the corporation. If the condo fee and financial management has been mishandled over the last 12 years, a major expenditure surprise can also be dealt with by increasing the condo fees. This has happened a few times in recent years in Niagara where a condo corporation elects to raise the fees by a specific amount over 'x' number of years in order to offset these costs. The idea is that after 3 or 4 years the fees would be brought back down once the issue has been resolved. The downside of this approach may have a negative impact on re-sale values that exceeds what a special assessment would have cost.
What type of condo is it? Townhome or high-rise? For example, a condo townhome complex will likely only be tied to one common utility which is water while condo mid or high rise buildings may also include heat and/or hydro. When a corporation is at the mercy of utility companies, there is not much choice than to pass any increases along to the owners via condo fee increases. As well, mid or high rise buildings will tend to have much more common space to maintain. There may be hallways, lobbies, elevators, underground parking garages, party rooms, pool rooms, gyms, pools, billiard rooms, guest suites, extensive outdoor green space, BBQ areas and possibly more.
If this is all sounds daunting, it's ok. Hang in there, take a few deep breaths and read on.
---
What is the status certificate?
Think of it as the report card for the corporation. Prior to buying into the condominium corporation (by purchasing a condo), you will want to make sure that you have a condition in your offer that allows plenty of time for the condo corporation to produce the most recent report specific to the unit you are buying. As well, your lawyer will need to review the status certificate within the conditional period and provide you with any feedback, concerns or the ok that you can remove the condition. The status contains items such as the condo declaration, reserve fund info, rules and regulations, financial statements, bylaws, board meetings, declaration with regards to any ongoing legal issues and various other important components.
---
What types of Condominiums do we have in Niagara?
Type 1: Converted from Rental to Condominium
These buildings or townhome sites were originally built as rental units and at some point, they were purchased, converted and registered as condominium units and then sold off one at a time.
One thing to be aware of with a converted condo building is the main systems are often set up with tenants in mind. For example, a centralized heating system that turns on at the same time and turns off at the same time. Quite often you will find central air conditioning lacking as well. In-suite amenities vary as well but laundry is typically found in a common room on the main floor. Underground parking, if available which is usually is not, will likely be an extra cost (handled as a monthly rental with the management company).
Type 2: Purpose Built Condominiums
These buildings or townhomes have been condos since Day 1 so they were designed and built with the condo buyer of the time in mind. You will find a wide variety of common costs. While some have limited amenities, others have every amenity you can imagine including guest suites, gyms, pools, craft room, card room and workshop. Depending on the era, things like cable TV may or may not be included. Improved parking amenities, varied floorplan designs and more esthetically appealing décor and finishing will often be found.
In recent years there has been quite a number of new condo townhome sites built in Niagara as well. There has been a mix of bungalow and 2-storey however due to demand and cost to build (they take up more land), you will find the bungalow variety to be higher priced than the 2-storey version. That's another bLOG for another day.
---
What styles of condos do we have in Niagara?
1. Apartment style (Mid or Low-Rise)
Quite often in the 3 to 5 storey range, these buildings can be purpose-built condos (have been condo since day 1) or condo conversions. So, it's important to look closer at what the original building was designed to be. This will have an effect on a number of items including the amenities, condo fees and quite often overall value.
Purpose-Built or Conversion (Mid or Low-Rise)
The Purpose Built Mid or Low-Rise à Some of the newer condo buildings in Niagara have been in the 3 to 5 storey range. The cost and logistics involved in putting up a 10 or 12 storey building is often so prohibitive for a lot of builders that they opt for the (relatively) safer approach of a 30 - 50 unit mid-rise.
Designed with the condo buyer in mind, these will often have ensuite bathrooms, insuite laundry, good ceiling height, individual HVAC and well finished common spaces. Guest suites, underground parking, car washes, craft rooms and party rooms may or may not be part of the mix so its important to look at a suite but also look at what lifestyle benefits you are getting outside of the 4 walls of your unit.
The Converted Mid or Low-Rise à There are some 3 floor buildings in the region which are typically conversions (from rental to condo). Quite often they will not have an elevator due to cost (not enough units to share the expense) so keep that in mind with the low-rise buildings.
In general, the only time you will find a 3-storey building to not have an elevator is where the 1st floor is halfway underground (similar to a rec room in a split-level home). For this style you walk in and go down 4 or 5 steps to the 1st floor. The 2nd and 3rd floors would then be up a half a flight or 1.5 flights of stairs. This is usually indicative of a rental conversion mid rise.
2. Apartment Style High-Rise
If you are reading this from Toronto or Burlington, it is important to note that Niagara's definition of high-rise is significantly different than yours. A high-rise building in Niagara is quite often 10 or 12 storeys tall. Similar to mid-rise, these buildings can be either rental conversions or purpose-built condos.
Purpose-Built vs. Conversion (High-Rise)
The Purpose Built High-Rise If you were driving around Niagara, particularly north Niagara in the late 1980's you would have seen construction cranes dotting the landscape as a lot of these purpose-built condo buildings were built during this time.
Often rich in amenities, you will often find underground parking, storage lockers, pools, gym, craft rooms, billiard rooms, guest suites, welcoming front lobbies, car washes, workshops and more. With great amenities comes shared costs which results in higher condo fees so be aware that a 2-bedroom condo suite in one of these buildings can have a monthly fee of $700 – 900 (or more) per month.
Remember the value that is in that fee. Water, possibly heat or hydro. Underground parking. Gym membership. Swimming pool. A place for your guests to stay. Library overlooking the city. A place to wash your car. It is important to look at a fee and break down where the money goes prior to deciding if it is ridiculous or not. In fact, some of these buildings are virtually all-inclusive with only insurance, internet and phone to pay separately.
The Converted High-Rise Looking at the converted rental to condo buildings in this category and you'll find a range of amenities. Underground parking, if there is any, is often an additional monthly fee. With a 10 or 12 storey building you could have 100 or more units. Constructing a rental building with that many underground parking spaces just didn't happen. As well, features like insuite laundry, ensuite bathrooms, guest suites and varied layouts are not typically found in the conversion building. As a result, the condo fees and market values are typically lower and more affordable.
3. Townhome Style
Stylistically, whether conversion or purpose-built, the same concept applies with townhome sites. You will have a neighbour on the other side of your side walls (or one wall if you own an end unit). Similar to condo apartment style, there will be shared costs but with a townhome those may be different. Now you could be looking at shared costs for the roof, windows and exterior doors. This can vary depending on the site and exact condo status (that requires a further conversation).
Common elements are a term to get used to. These can include the green space or BBQ area out by the pool (which you are also a co-owner of). Other things like your driveway, foundation walls and gardens will all factor into the big picture of what you are responsible for. This brings up the importance of ordering a status certificate. See Status Certificate FAQ.
Purpose-Built vs. Conversion (Townhome)
Purpose Built Townhome There are several options in this category ranging from small groups of townhomes (6 to 10 units) ranging all the way up to nearly 100 townhomes. In recent years, there was a push to build freehold or vacant land townhomes which can be quite a bit different than the traditional condo townhome. As a result, it is important to look further into what you own and what your responsibilities as an owner are.
You will want to take a look at construction quality as well. For example, what is between you and your neighbour. Is there a concrete block wall with insulation or double studs? Are you going to hear them emptying their dishwasher or playing video games at 4am?
Converted Townhome There a quite a large number of converted townhome sites in Niagara. The vast majority of these are 2 storey townhomes with some being over 100 units. Again, it is important to know what you are responsible for in terms of windows, roof etc. but the converted townhomes are typically traditional condo meaning the roof at least is included.
---
What is a vacant land condo or common element condo?
These could be considered as is a hybrid of the traditional condominium ownership blended with straight freehold. These ownership styles do get more complicated in terms of answering the "what do I own" question so further investigation will likely be required with your Realtor and Lawyer. They will typically include common elements shared costs while you the owner, are responsible for the bricks and mortar of your townhome or home. Quite often share costs are equal across the board rather than proportional. Examples of this type of ownership may have a common elements maintenance fee of $110 -150 rather than the higher amount found in a traditional condo townhome.
These homes will still carry with them rules and regulations (typically) and governance that controls and clarifies what the overall physical appearance of the site will look like. After all, the Condominium Act applies.
For example, you may find rules that govern whether or not you can have a dog or cat or if you are allowed to paint your front door yellow or erect a fancy new gazebo on your deck.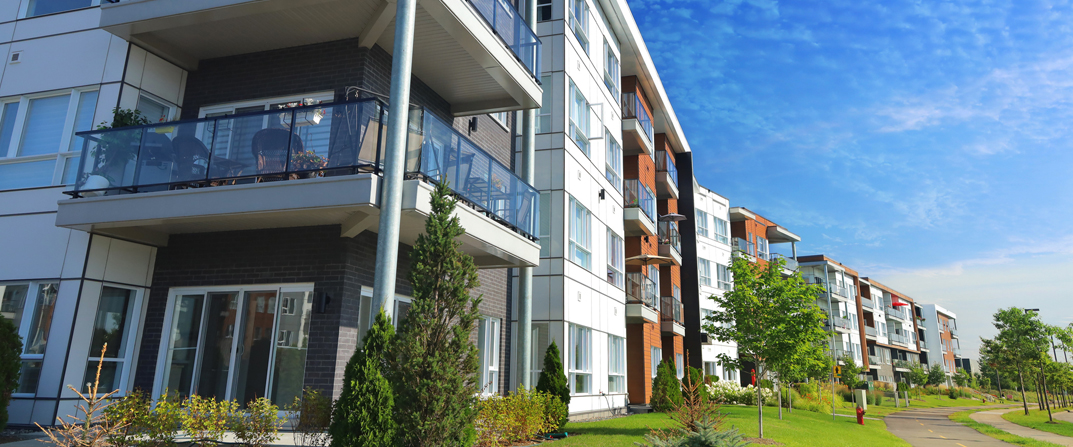 Long story medium, condos can carry a lot of value for the owners. They can offer the peace of mind of no maintenance, the comfort of a tighter community and the lock & leave lifestyle the allows you to hop in your car and head out on a road trip with no concern for cutting grass or shoveling a driveway.
Questions for us?
We have been involved in the sale of condos of all shapes and sizes across the entire Niagara region.
Contact us here and we'll be glad to help.