We aren't salespeople.
We are facilitators, advocates, negotiators and problem solvers. We create, we market and we promote. Phone calls, texts, emails and even faxes. Ok, no one really uses a fax machine anymore.
Our role is to anticipate and prepare so
you don't have to.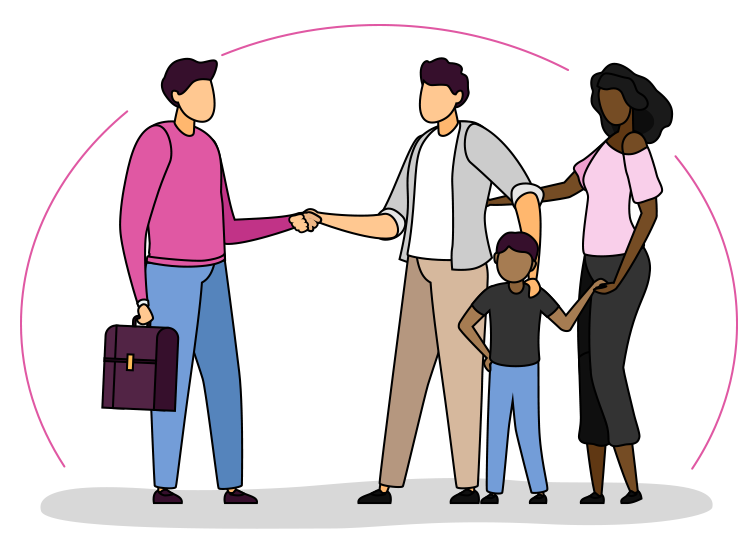 Are you a first-time home buyer or a seasoned mover?
Do you have a solid understanding of home construction or do you think GFCI is a Volkswagen?
It's all ok.
We are here to help you on your terms and provide the support needed to get you from A to B with the least amount
of stress as possible while also securing you the best deal possible.
When you hire us,
you can count on the following:

Experience
---
Established in 2006, we are your Real Estate Concierge 24/7 with 40+ years of combined Realtor experience and knowledge at your disposal.

Tuned In and Proactive
---
MLS property searches. New build or private sale? We can help with those too.

Informed and Knowledgable
---
Guidance from start to finish so you feel empowered and confident when offer day arrives.

Local Insight
---
When was the house built? What should you look out for when a house has _____? When was that condo building built? Local know-how is crucial.

Advocacy
---
A strategic and thoughtful negotiating approach to accomplish your goals.

Connections
---
A strong network of strong relationships built throughout Niagara whether other Realtors, Trades, Lawyers or Mortgage Agents.

Calm
---
A level, balanced approach to navigate through any waters that come our way.

Predictability
---
Knowing what is happening next before you have to ask greatly reduces stress. You can take comfort in the resources we offer our clients.

Pressure Free
---
At no time will you feel pressured to make a decision. We are here to clarify the process and make the big decisions easier.

Guidance and Direction
---
Once your purchase is firm so you are on track for a successful closing.
Long story short, when you are purchasing a home, there are a lot of moving parts. Local expertise, skilled insight
and experience all combine to make for a much smoother process.
There is a reason that in any given year, approximately 80% of our business comes from clients returning to us or referring their friends, family, neighbours or co-workers. We're proud of the work we do and seeing our clients smile when the closing day comes.
...ok, maybe not on closing day but when the dust settles!
New Listings Alert
Be informed when a new listing appears near you, or in your desired neighbourhood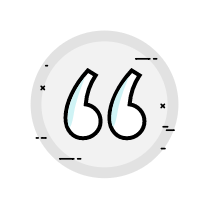 What they've said
Take it from them

THEbTEAM and I go way back - we bought our house with Patrick when we moved to St. Catharines 12 years ago and he was as kind, professional, and accommodating then as he is now. Then, we used Patrick when we were searching for a new house but hadn't quite committed to moving - Patrick took us to see house after house after house (some houses multiple times) after house, after house... you get the picture - and was happy to do so every time - with no pressure whatsoever. He really wanted what was best for us. Recently, we sold our house using Patrick and Jim - what I found most valuable about using THEbTEAM was the partnership they bring - we had some issues that arose during the home inspection that they offered to take care of for us immediately - removing any stress that we may have encountered. Then, on closing we came across some unexpected issues moving and, once again, they stepped up immediately and took care of the issues. They removed the issue from us within 5 minutes of hearing about it - and they took care of it professionally and efficiently. I mean, it was so seamless it makes me want to move again! :) Having both Patrick and Jim to support you during what can be a stressful time was amazing. I don't know any other realtors who would do what they did for us. I encourage you to reach out to them and see how they can help you - or at the very least, follow them on Instagram! If I was to rename them, I may even go as far as to call them THEaTEAM!

We bought our first house through Patrick and team. He along with his team was very helpful throughout the process. He was available to answer any questions we had related to property, neighborhood, etc. I would recommend to choose Pat for any property purchase.

What a great group the b team is. Beginning to end they worked together seamlessly to provide us with times and dates for viewings that best worked for us. A flexible team with stellar communication skills we were always in the loop and responded to our "hot item" requests with grace and tact. Never easy to leave paradise but we are happy to have gotten over asking and the best value possible for our new home, which we have settled into wonderfully. Thanks again guys and girls fantastic to meet Pat and James and have the support of their team. My first choice to potential buyers and sellers.

Jim and his team did a great job helping us find a new home and also helped us sell our home above the asking price! Thank you for your help and advice!