We aren't salespeople.
We are facilitators, advocates, negotiators and problem solvers. We create, we market and we promote. Phone calls, texts, emails and even faxes. Ok, no one really uses a fax machine anymore.
Our role is to anticipate and prepare so
you don't have to.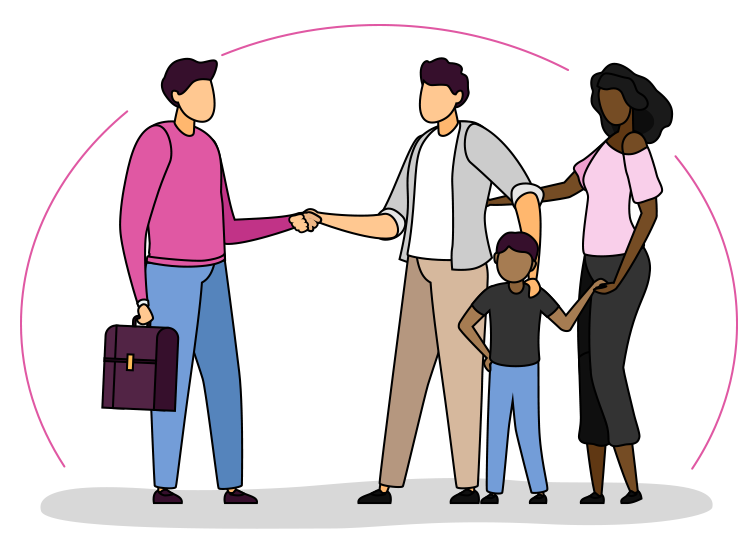 Are you a first-time home buyer or a seasoned mover?
Do you have a solid understanding of home construction or do you think GFCI is a Volkswagen?
It's all ok.
We are here to help you on your terms and provide the support needed to get you from A to B with the least amount
of stress as possible while also securing you the best deal possible.
When you hire us,
you can count on the following:

Experience
---
Established in 2006, we are your Real Estate Concierge 24/7 with 40+ years of combined Realtor experience and knowledge at your disposal.

Tuned In and Proactive
---
MLS property searches. New build or private sale? We can help with those too.

Informed and Knowledgable
---
Guidance from start to finish so you feel empowered and confident when offer day arrives.

Local Insight
---
When was the house built? What should you look out for when a house has _____? When was that condo building built? Local know-how is crucial.

Advocacy
---
A strategic and thoughtful negotiating approach to accomplish your goals.

Connections
---
A strong network of strong relationships built throughout Niagara whether other Realtors, Trades, Lawyers or Mortgage Agents.

Calm
---
A level, balanced approach to navigate through any waters that come our way.

Predictability
---
Knowing what is happening next before you have to ask greatly reduces stress. You can take comfort in the resources we offer our clients.

Pressure Free
---
At no time will you feel pressured to make a decision. We are here to clarify the process and make the big decisions easier.

Guidance and Direction
---
Once your purchase is firm so you are on track for a successful closing.
Long story short, when you are purchasing a home, there are a lot of moving parts. Local expertise, skilled insight
and experience all combine to make for a much smoother process.
There is a reason that in any given year, approximately 80% of our business comes from clients returning to us or referring their friends, family, neighbours or co-workers. We're proud of the work we do and seeing our clients smile when the closing day comes.
...ok, maybe not on closing day but when the dust settles!
New Listings Alert
Be informed when a new listing appears near you, or in your desired neighbourhood