With a commitment to innovation,
some of the work that our seller clients can count on includes:

Market Research
---
Properly positioning a home in the market is critical. There is a fine line between aggressively pricing a home and over-pricing.

Pre-Listing Preparation
---
The pre-listing time period is extremely important. This is when your home is prepared for a successful introduction to the market.

Digital
---
The majority of home buyers start their search online. Our plan will be polished and wide ranging from social media, website, Realtor.ca and various affiliate sites.

Print Media
---
Our brokerage has prime space in our local newspapers and magazines across Niagara. Your property will be easily found, with
professional photography.

Social Media
---
It's no secret that we humans spend far too much time on social media. We will get eyes on and spread the word about your property across all social platforms.

Professional Photography
---
Well ahead of the norm, we have been hiring professional photographers since 2006. Beautiful, hi-res, eye-catching photography will make your home shine online. This includes aerial drone images as well.

Professional Video
---
Done correctly, professional video is the quickest way to gather the attention of a potential buyer. Our videos are shared
across all digital platforms.

Custom, Full-Colour Brochure
---
A small but important detail, visitors will leave with a souvenir which will help keep your property in mind.

Systematic Follow-up
---
Staying on top of showing activity is a big part of our day. Inquiries can come from any number of sources so organized
follow-up is critical.

Market Activity
---
We will keep you updated with any market activity that is relevant to your property. This can include new listings, new sales or general data.

Local and Global
---
Our brokerage is affiliated with several "Invite Only" networks which connect us with markets and buyers across Canada
and the world.

Networking
---
Nearly 50 years experience combined in the industry, we have cultivated a positive reputation across the industry. We will put that to work in our work with other Realtors and Brokerages whether local or out-of-town.
To say the real estate industry has changed since 2006 is an understatement.
When we first teamed up in January 2006, our tools included our For Sale sign, print media ads, our Motorola Razr flip phones and our charming personalities!
Social media was for teens and was generally mocked within the industry. Photos were being taken with $40 digital cameras or worse, terrible mobile phones. Spoiler alert, some still do that here in 2020. Websites existed and were generally clumsy and rudimentary. Useful, but nowhere near the speed and breadth of information that you find today. SEO? Google ad words? Targeted digital marketing? Not quite yet.
One thing that has never wavered since 2006 is our commitment to exceeding our clients expectation of quality. We agreed that we would do what we excel at and hire people to do the rest. For that reason, we began hiring professional photographers when the vast majority of Realtors were still taking their own terrible photos. As time ticked along, we started expanding our reach through the use of digital media including video and professional created graphics and promotion, all in the interest of drawing attention to our clients homes.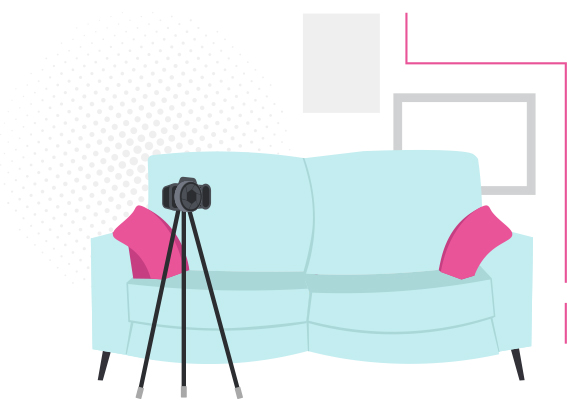 From day 1, we've always believed in properly preparing a home for the market. In 2010, staging started to enter the picture which further enhanced the presentation and appeal of a listing. In a time when most were still taking "less than great" photos, our listings stood out that much easier amongst the competing properties.
Not long after, professional video tours and 3D tours arrived on the scene which allowed our properties to stand out even more amongst the competition.
Social media grew, direct engagement with the consumer increased and the speed with which information, marketing and promotion spreads continues to get faster on a constant basis.
Get Started
What's your home worth? Questions about selling your home?
Your Listing Realtor is no different than the front desk attendant at a hotel. They are often the first point of contact for a guest. They set the tone, handle any issues and work towards making sure the guest has the most positive experience possible.
Your Listing Realtor needs to be a versatile thinker. They need to be diligent, creative and ready to get to work. Awareness and ability with the latest tools is key whether that is writing well-thought out copy on your home or managing content across the various social media platforms of the day.
When you hire us, we are your representative. When a buyer steps up to the metaphorical front desk, we greet them, answer questions and help navigate through any objections as they move from "thinking about it" to a successful purchase.
What separates you from another Realtor?
Our ability to navigate through the many moving parts from our first meeting through to post-closing. The purchase and sale of a home is a nuanced and complex process that requires skill and experience.
We are here to provide clarity and predictability to what can be a stressful process.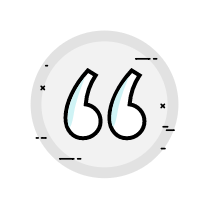 What they've said
Take it from them

Vicky Boucher is one unique real estate salesperson. It starts with her beautiful smile, her intuitive nature making us feel like the most important persons in her life, and her ability to answer your real estate questions honestly and with fairness. Vicky provided in-depth information on recent sales of homes in our community prior to our making a decision on a sales price. We worked together on every aspect of the process. It was definitely what I would call 'Team Work'. We would not hesitate to highly recommend Vicky to assist you in all of your real estate needs.

What a great group the b team is. Beginning to end they worked together seamlessly to provide us with times and dates for viewings that best worked for us. A flexible team with stellar communication skills we were always in the loop and responded to our "hot item" requests with grace and tact. Never easy to leave paradise but we are happy to have gotten over asking and the best value possible for our new home, which we have settled into wonderfully. Thanks again guys and girls fantastic to meet Pat and James and have the support of their team. My first choice to potential buyers and sellers.

We can't say enough about the excellent service from Theb Team of Broderick & Burke! From the moment we listed the property to the final closing, James Broderick, helped at every stage. Thanks so much for the A+ service, from ThebTeam!!

Vicky Boucher provided excellent advice and help with this Estate house sale. She is always punctual, polite and professional. I would not hesitate to recommend her as a realtor.