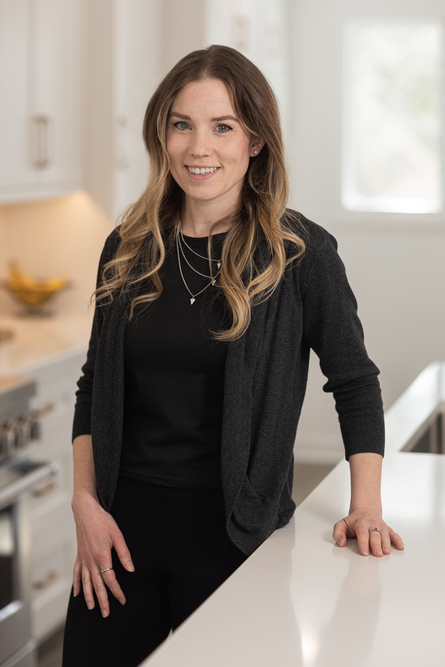 Kirsten Courtney
Team & Client Support
---
The day-to-day in the office can be pretty active, sometimes bordering on hectic. That's why it's important to have a steadying force in the background who can keep the wheels on the track and make sure the details are taken care of.
Kirsten joined our team and instantly fit in not only with our team but McGarr Realty in general. A fan of the outdoors and an active lifestyle, she brings that energy to the office, making sure the team is organized and taking care of the projects at hand.
Born in Regina, Saskatchewan, Kirsten moved to Ancaster, Ontario with her family in 1996. She attended Niagara College in 2005 and has been a Niagara resident since. Currently living in beautiful Jordan, her favourite part about living in Niagara is the outdoor beauty surrounding the region - vineyards, orchards, beach fronts, waterfront trails and escarpment hiking just to name a few. Niagara brings the perfect mix of city and country living.
When working with the team, Kirsten will be in touch with you whether relaying documents, sending you client resources and tools or updating you on marketing efforts. With a background in digital media and promotion, Kirsten is a huge part of our online platforms whether website management, social media or digital client interaction.
---
Any nicknames?
Kirs. Kirz. Kirst.
Favourite concert ever?
Edgefest 2011
Favourite memory from a sporting event?
Monday Nighter in Buffalo in 2007. Dallas Cowboys v Buffalo Bills. Cowboys kick a field goal as time expired to win by 1. Disappointing loss but what a thriller of a game!
Favourite restaurant in Niagara?
Bricks & Barley in Virgil or The Lakehouse in Vineland
A place you haven't been to yet that's on your list?
Santorini in Greece
Cilantro in your guacamole. Yes or No?
A hard no!
Contact Us
THEbTEAM is always available to answer your real estate questions. Contact Jim Broderick,
Patrick Burke, or Vicky Boucher today by calling 905-687-9229 or filling out the form below: