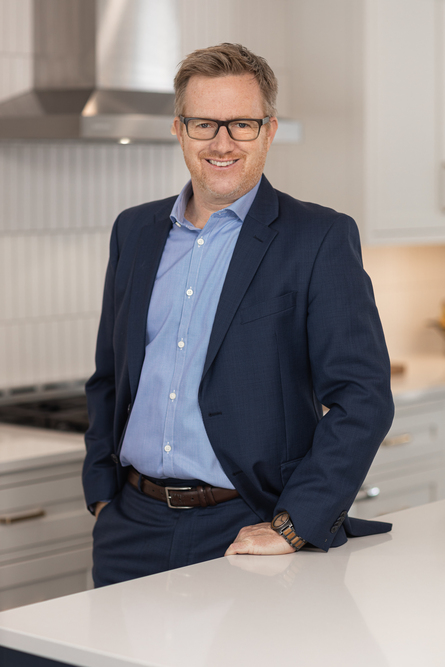 Patrick Burke
Broker
---
Born and raised in St.Catharines, I roared into this world in November 1972. I was fortunate to be born into a loving family, the youngest of 4 children to my parents, Chuck and Jane Burke. That's not to say that my older siblings didn't consistently frame me for crimes that I didn't commit, but we had a fun time nonetheless.
Cruising around our neighbourhood in our Green Machine, Big Wheel or on our BMX bike, those were days filled with road hockey, scraped knees and piano lessons. Ironically, out of all my recreational pursuits back then, the piano was the hobby that held my interest the most.
After graduating from Laura Secord Secondary School in 1992, the piano became more than a hobby as I was off to Wilfrid Laurier University to pursue music graduating in 1996 on the Dean's Honour Roll with a Bachelor of Music Education and Performance. Next, I attended the University of Western Ontario where I graduated on the Dean's Honour Roll with Distinction with my Bachelor of Education degree.
High school music teaching positions were not abundant at the time. What to do, what to do…
Next thing, my friend called and asked if I was interested in filling in for the piano player on a cruise ship for 3 weeks. Next thing I knew, I was in San Juan, Puerto Rico boarding the MS Fascination.
Having not traveled a lot up until then, the opportunity to not only travel but to play the piano as "my job" was an opportunity I could not resist. After a few contracts, I was offered the position of Musical Director, overseeing the musicians on board as well as leading a 10-piece orchestra. Successfully managing and working with musicians from all corners of the world was a challenge that I truly enjoyed and learned a lot from. If you can manage the intricate differences between a Jamaican reggae ban, a Polish string trio and a Texan country rock band, then you're going to do ok in life.
It was at this time that I met a wonderful woman from England named Alice who I went on to marry here in Niagara in June 2002 at Balls Falls in Jordan, Niagara. A few bus loads of Europeans mixed with my family and made for a truly beautiful 3 week-long marital extravaganza. We are ridiculously proud parents of our two children (who are suddenly growing into adults) Jasmine and Elliot.
Fortunately, I continue to play music and have found that Real Estate and music, as well as a busy family life, can all co-exist quite comfortably.
---
Any nicknames?
PB. Burkie. But mostly PB.
Favourite memory from a sporting event?
First game at the Sky Dome. …how times change
A place you haven't been to yet that's on your list?
Iceland
Favourite restaurant in Niagara?
N'ata Cosa
Cilantro in your guacamole. Yes or No?
Yes
Favourite concert ever?
Keith Jarrett Trio at the Artpark Amphitheatre. Tied with Stevie Wonder at the ACC. …Honourable Mention to Ben Folds 5 in Rochester.
Contact Us
THEbTEAM is always available to answer your real estate questions. Contact Jim Broderick,
Patrick Burke, or Vicky Boucher today by calling 905-687-9229 or filling out the form below: