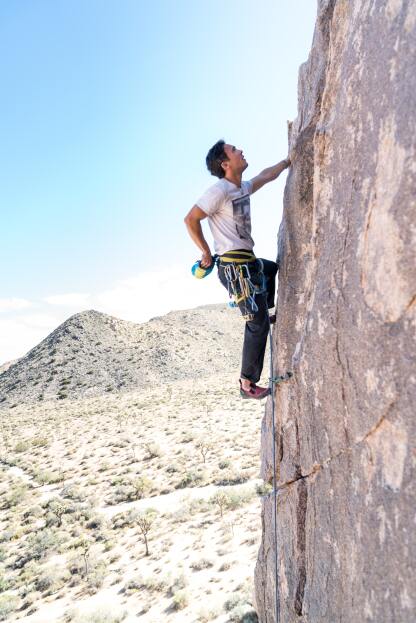 Date Posted: 03/12/2020
It's time...
You've decided you are ready to climb. You've talked about it with friends and family for years and now you're done talking. It's time to take action.
You're going to climb Mt. Home Ownership. Afterall, you've tired of seeing photos of your friends reaching the summit with their annoyingly happy Facebook posts!
How did they get there? Did they toss on their favourite Adidas and just start walking up?
Or did they research and plan first? Did they ask questions, watch videos, read books and learn? They were probably prepared for various possibilities. What if it rained or there was a blizzard towards the top? Did they have enough food and drink?
I'm sure they were aware about elevation and how it affects blood oxygen levels.
They trained, got in shape and were physically ready. Wait. So, they didn't just drive over there and head up!?
…the scene transitions back to real estate…
As we've seen prices escalate over the last 5 years in Niagara real estate, there has been plenty of concern and talk about how the first-time home buyers are going to get into the market.
Case in point. The average price of a home in Niagara has gone up 65% since 2016, currently sitting at $548,560 for 2020 YTD (as of Nov 18th).
"How are my kids supposed to be able to afford a home?"
As Niagara has gone from an isolated silo to being part of a larger real estate landscape, the pool of potential buyers and interested parties has totally changed things. Bottom line, we are on the radar and the secret is out.
So, the first-time home buyer (or person relocating to Niagara from an area with lesser values) is up against it in terms of the supply of affordable homes.
How does someone get in on the home ownership train? Kind of like mountain climbing, they come up with a plan to get them from base camp (the parents' home) to the summit (home ownership).
If we were going to head up the mountain, here are some steps we'd follow:
STEP 1: Assess & Evaluate
This is the research and preparation phase.
You'll want to talk to a mortgage professional. What kind of financial shape are you in? Do you have things in place that will increase the chances you can reach the summit?
Fitness level. Blood oxygen saturation. Knowledge of the mountain. Weather trends. What have others experienced that you would benefit from knowing?
Sometimes heading to base camp will have to wait until next year. And that's ok. But at least, you'll know what shape you need to be in for when the trek begins.
Things to Know:
– paperwork and documents needed
– down payment (borrowing it? RRSP? Saving plan?)
– typical deposit needed (what it is and when you'll need to have it)
– closing costs to expect
– home inspection and lawyer costs
– what not to do (ie: don't buy a new car tomorrow!)
STEP 2: Strategy & Expectations
This is when you strategize about the details. When is a good time of year to begin your ascent? If others before you have had difficulties, what can you do differently?
We live in a time of infinite free advice. Whether its friends, family or google, you will be able to find an opinion in all directions. Make sure you listen to the pros. Not your cousin's buddy Mike who hasn't moved in 24 years.
What type of home do you qualify for? And make sure it's realistic and manageable for you. This is when you find out that your first home may not be the dream home you expected. What about shifting to a different type of property?
Wait. Perhaps a 3-bedroom 2 storey townhome is the best option for the next few years. Add a roommate into the mix and suddenly you have $6,000 a year to apply to your costs.
I can do that?
Absolutely. This is all part of creating a strategy in relation to the mountain that you're about to climb.
Set up a strategy around what you can reasonably expect to happen.
Things to Know:
– what are the current market conditions for what you're looking for?
– days on market, multiple offers, percentage of asking vs selling, inventory levels etc.
– what can you do to improve your chances (finance letter, pre-inspection)
– how quick will you have to act
STEP 3: Patience & Perspective
Your ascent to the summit may not go on your expected timeline. You may take your lumps along the way with weather setbacks and general disappointments. The thing to remember is they are temporary. And your mission is to reach the summit no matter what it takes.
You'll get up and climb some more tomorrow.
What are other buyers going through these days. If there are homes with 7 offers, that means that 6 buyers were disappointed while 1 person was thrilled.
Have a strategy to maintain your mental health and wellness during this phase. Exercise or even a nice walk can help. Stay in touch with friends and family who are there to support you.
Devoting 99% of your mental energy to your home pursuit may be a dangerous path to take. The first few days are great, but you'll want to gear down and pace yourself before you run out of steam.
Things to Know:
– temper your excitement with cautious optimism
– having outlets available is a good idea (music, recreation, Netflix, exercise)
– focus on the big picture items. Don't be distracted by the bling of quartz counters if the roof, furnace and windows are all in need of replacement
– if speed is important, make sure your communication with your agent is efficient. WhatsApp or texting may be a better (faster) route than email
– be prepared to walk away on a property rather than letting impatience get the better of you
STEP 4: Be Proud (& Plan)
You made it!
When you get to the summit, there may have been some falls on your journey, but you got there. You may be stressed or thinking "what did I just do!?" but you got there.
Now you'll want to make sure all of the Ts are crossed. Confirm your mortgage rep has all of the necessary paperwork.
You'll need to set-up your new address with your bank, credit card, utilities, car, gym, school, post office etc. In theory, this can be a fun part of the process(!).
Have a plan for packing, prep and moving day. What needs to be done at your new home when you take possession. Painting? Cleaning?
Email the following people and ask them these questions "what do you need from me between now and closing day?" and "what else do I need to know that I may not be aware of?".
Your Lawyer.
Your Realtor.
Your Mortgage Agent.
To sum up…
Assess. Strategy. Expectations. Patience. Be Proud!
Remember. Your big hike may not be this year but starting the process and coming up with a plan will create the vision and image in your brain. It will be a goal that when looked at and worked towards will start to manifest in your activities.
And maybe that first home isn't your dream but it's yours. And it's yours to take care of and improve until suddenly, 5 years later, you have paid down $50,000 of principal and experienced equity growthy. Suddenly you find yourself with options in the market.
Suddenly a new summit appears.
Is it easy? Unfortunately, it is not easy. But it's worth the pursuit.
We would be thrilled to meet or chat with you about your home buying pursuits. We're here to help anytime. We'll even buy the coffee.

Have a watch of the YouTube vid here:
...and cheers to Tommy Lisbin for the great photo.