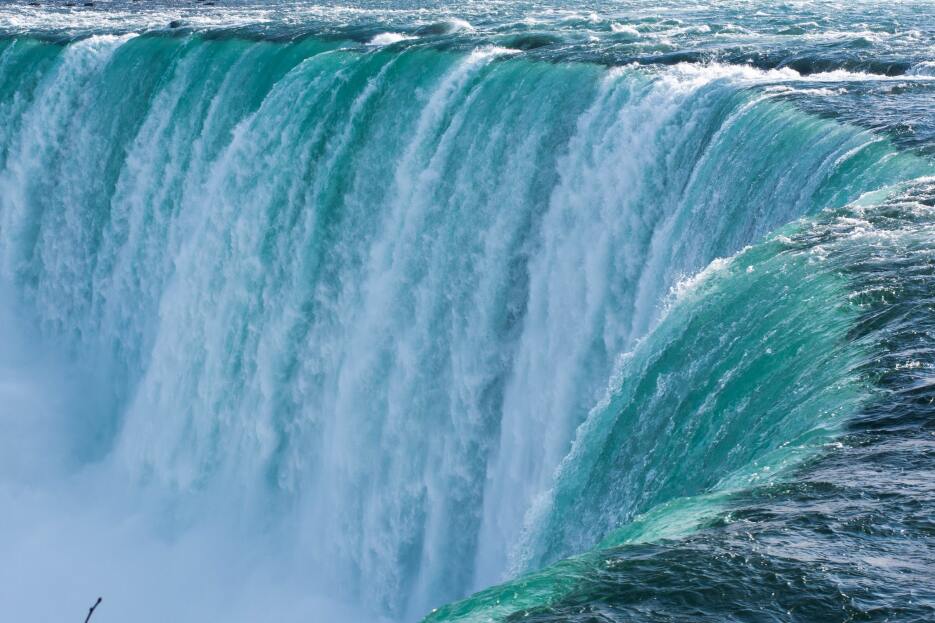 Date Posted: 07/03/2012
We have been working with some out of province and out of country buyers recently. Aside from the usual real estate questions, there is another big question that often comes up.
"What is there to do here?"
The answer is there is plenty but like any other town, you have to get out and active to do it! There are numerous festivals, parks, restaurants and recreation areas for any and all to take part in. We'll attempt to touch on a few that we would recommend.
If you're local and have some other ideas, let us know! One couple we have been working with recently have moved here from England with a young boy under 5 years of age. While it is important for the adults to take care of the endless to do list as part of a big move, make sure you remember that little guy strapped in the back of your car! They need activity and a place to run off some steam.
So, here is our Top 10 Things to Do in Niagara Official List:
1. Cheeky Monkeys Indoor Playland. There are 2 locations, one in St.Catharines and one in Niagara Falls, the Niagara Falls location being the larger of the two. This is great space for the adults to sit down and relax (sort of…there may or may not be associated kid noise) while your children can run around and go nuts for a while. There is food, beverages and wireless internet access as well. Check them out at www.cheekymonkeysplayland.ca
2. Happy Rolph`s Petting Zoo. Tucked away in the north east corner of St.Catharines on the lake, this little gem is a great place for kids to explore and again, run off some steam. There are numerous animals, trails, a picnic area as well as a playground. The path winds its way down to the lake front as well, a great place for a gentle stroll in the warmer months of the year. The location is 2 Northrup Crescent in St.Catharines. …oh, and check out Pumpkinville in October. This free family event includes games, bouncy castles, face painting, costumed characters, pumpkin carving and loads more. Great family fun!
3. The Port Dalhousie Carousel. Dollar for dollar (or nickel for nickel) the best value in the Niagara Region! Located in Lakeside Park in Port Dalhousie, this is a win-win for parents and kids alike! At 5 cents a ride, there is loads of fun to have and you will likely get change back from a dollar. Next to a large playground, beachfront, pier and numerous restaurants, this is a popular spot with young and old alike. The kids will love it…even the more senior in the group.
4. Cats Arts Studio. To let out some creativity and have some great fun, stop by this little slice of heaven for the budding Picasso in your family. Splatter painting, portrait painting, clay sculpting and more! Visit them at www.4cats.com/stcatharines
5. Bundt Cake Cravings. Great for the 5+ age bracket, they have various programs for the little chef in the family to create, bake and decorate their own cake. Again, something different for the kids to do in their new locale! Visit at www.BundtCakeCravings.com
6. Avondale Dairy Bar. At the end of the day, sometimes all a kid (or parent!) needs is some ice cream. Just across the canal in Niagara-on-the-Lake between St.Catharines, Niagara Falls and Thorold you will find this mecca for frozen ice cream treats! Don`t let the line ups scare you in the warmer months. They have a great system with plenty of staff to keep the line moving. Stop by www.AvondaleDairyBar.com for some more info. Or just skip the internet and go direct. Ice cream tastes better in real life!
7. Port Colborne Annual Canal Days. Port Colborne`s signature event is mid summer and a great even for all. Featuring ship cruises, Boat Parade of Lights, fireworks over the canal, car shows, concert series, kite festival and more, you`ll find something for everyone. Check out www.PortColbourne.ca for more info.
8. Winter Festival of Lights. Great for everyone, this annual spectacle in Niagara Falls is a popular local event. There are more than 120 animated displays, great for a stroll with the family (depending on how cold it is!) or a gentle drive down the Parkway. Continue on to Dufferin Island as well where you`ll find loads of light displays, all from the comfort of your warmed car! Visit www.wfol.com for more info.
9. Short Hills Provincial Park. For those looking to get active, make sure you check out Short Hills Park. Situated in the middle of the region, there is fairly easy access points all around. With loads of walking trails and forest to explore, this is an awesome local gem, perfect for some outdoor exercise and fresh air, both great for stress relief! There is also St. Johns Conservation Area which has several trails and a man made pond with numerous sitting areas. You`ll love it!
10. White Meadows Farms. On Effingham Street, near Short Hills Park (see number 9), this local farm operation has loads of activities for families to take part in. These include pancake weekends, skating rink, sugar bush adventure and frog run. Visit at www.WhiteMeadowsFarms.com
We hope you find this helpful. And if you have any other suggestions to add, please let us know!
We would love to hear from you.
Thank-you for visiting.
THEbTEAM
Thank-you to Vince Veras for the Niagara Falls photo.