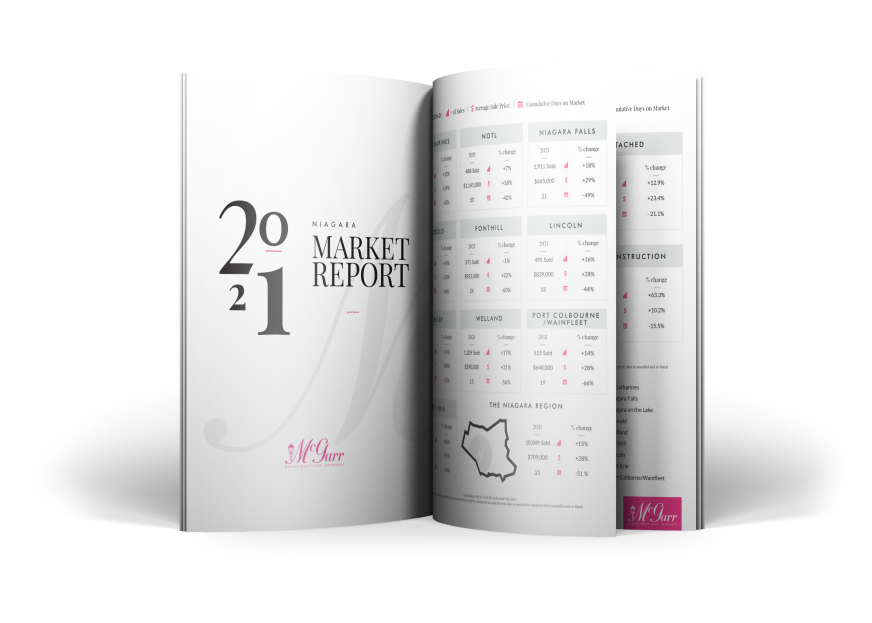 Date Posted: 01/02/2022
The Epic (with a capital 'E') Seller's Market in Niagara Region Real Estate continues.
Looking back, 2020 was a year of volatility. From a market put on ice in the spring due to the arrival of COVID, 2020 finished strong and set the table for 2021.
2021 took that momentum and ran with it. The result was the first half posting numbers unlike anything we had previously seen. In particular, the sheer volume of homes sold was astonishing. The year went on to have 10,049 sales, leaving 2nd place 2016 with 9,156 sales in statistical dust.
Rather than go into the nitty gritty here, we'll let the following reports tell the story.
They cover every corner of Niagara. You will find reports for the Niagara Region as well as all municipalities along with some commentary on segments of the market as well as predictions for trends to watch out for. Then you'll see data (sales, listings and pricing) for the particular segments of that market.
---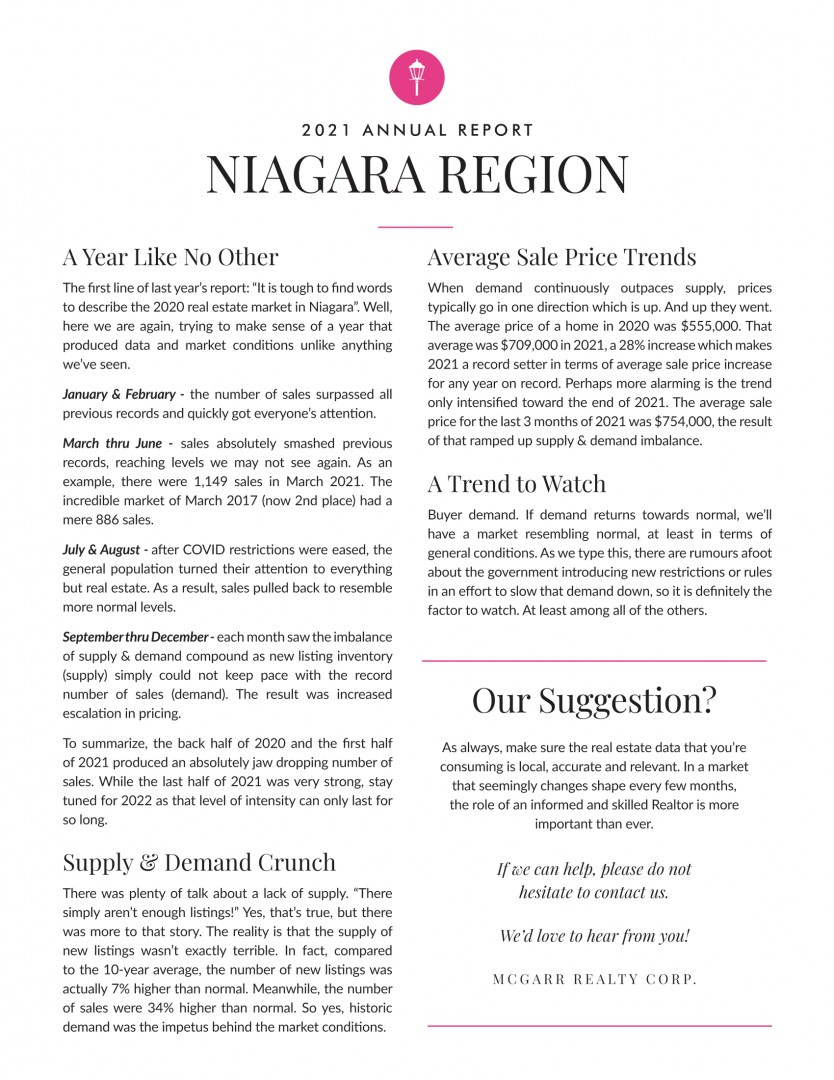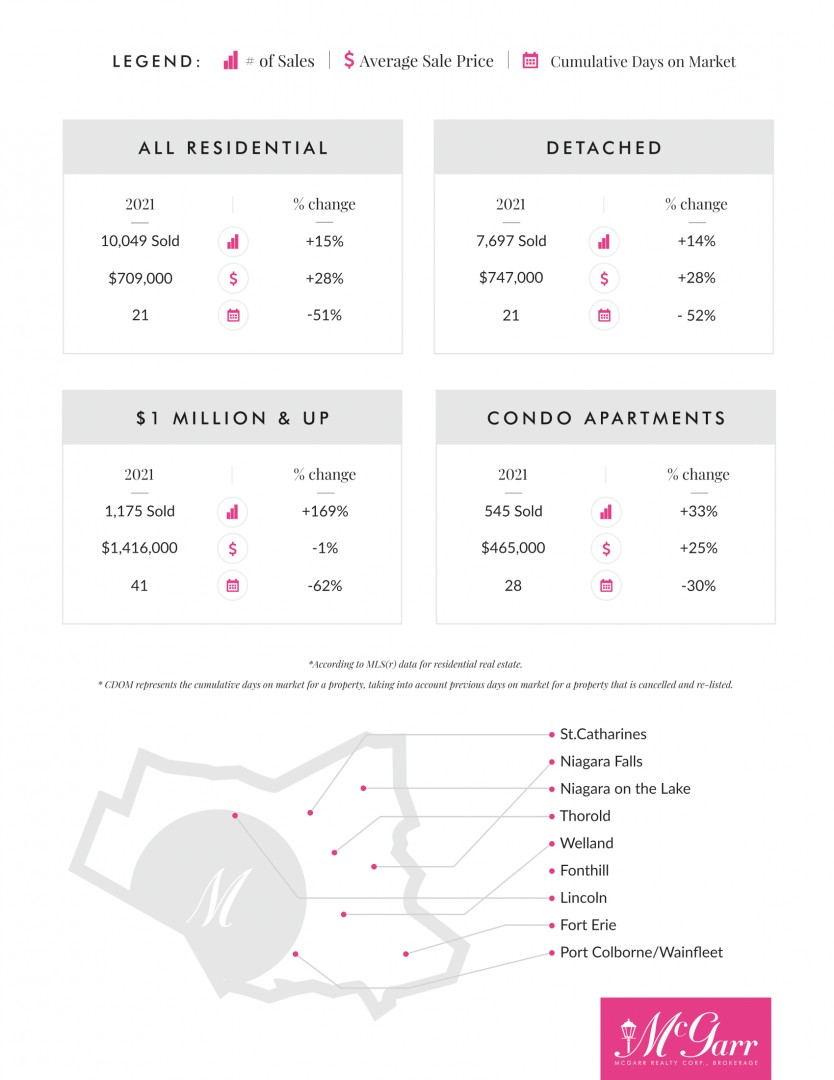 ---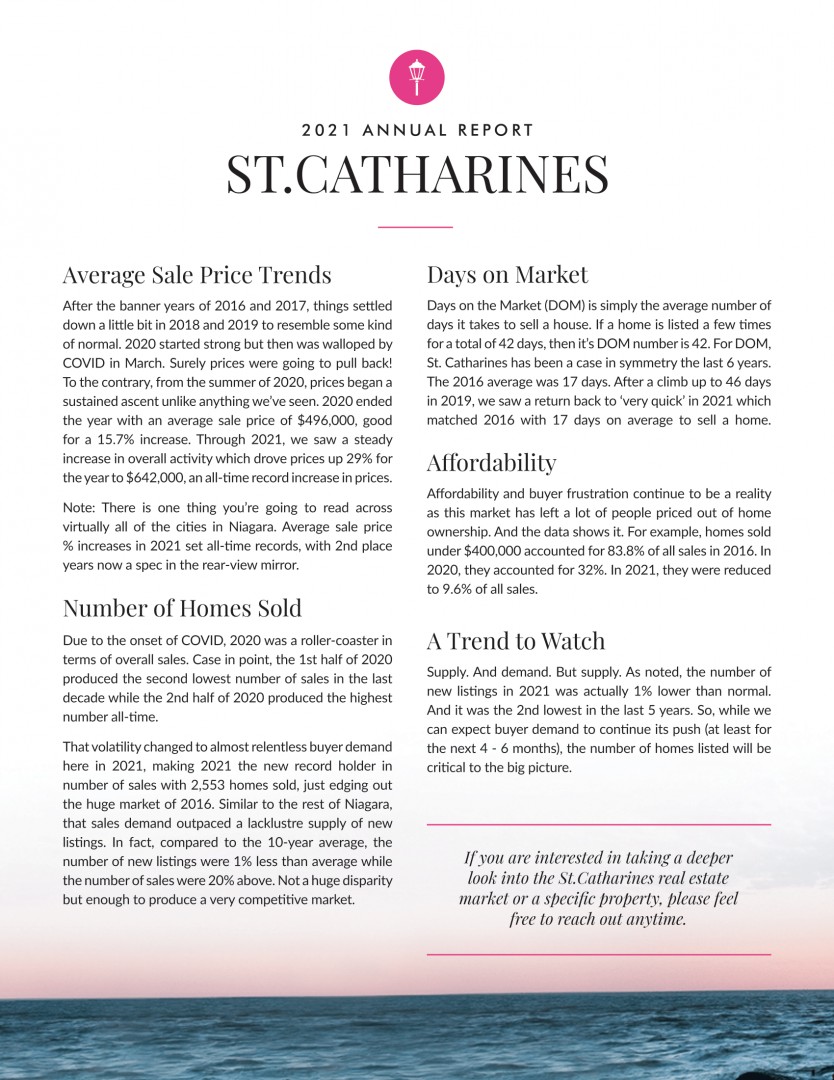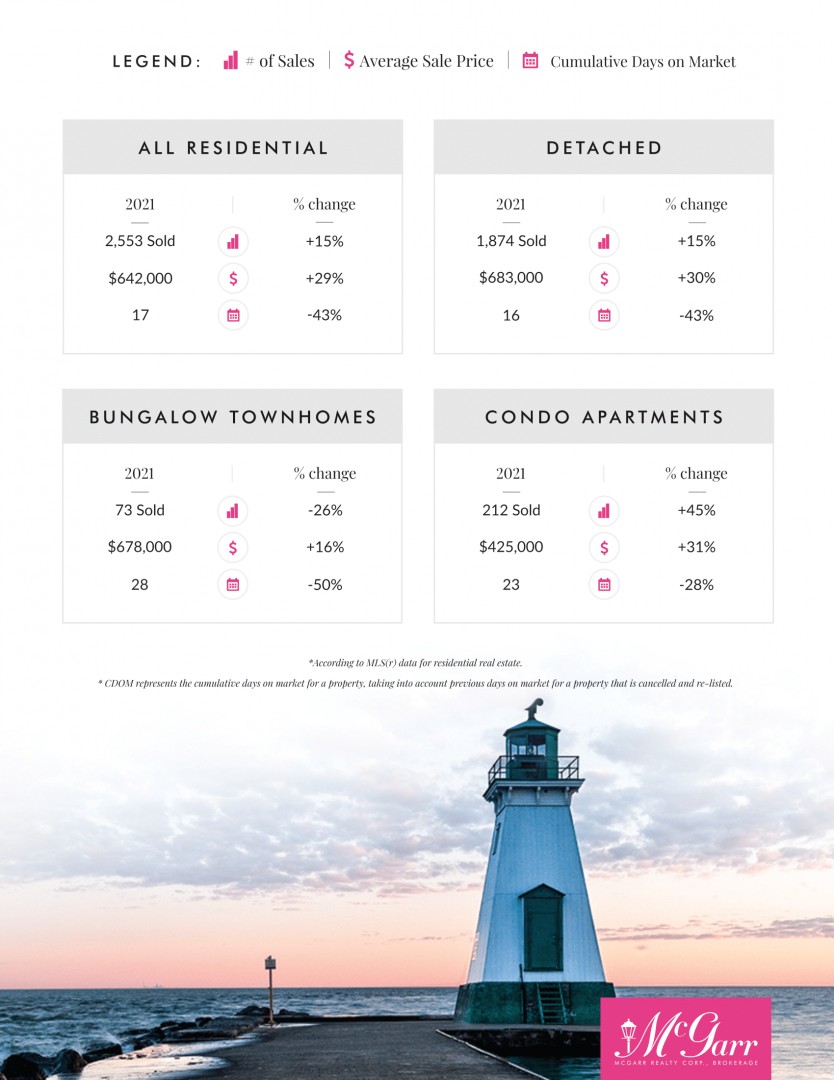 ---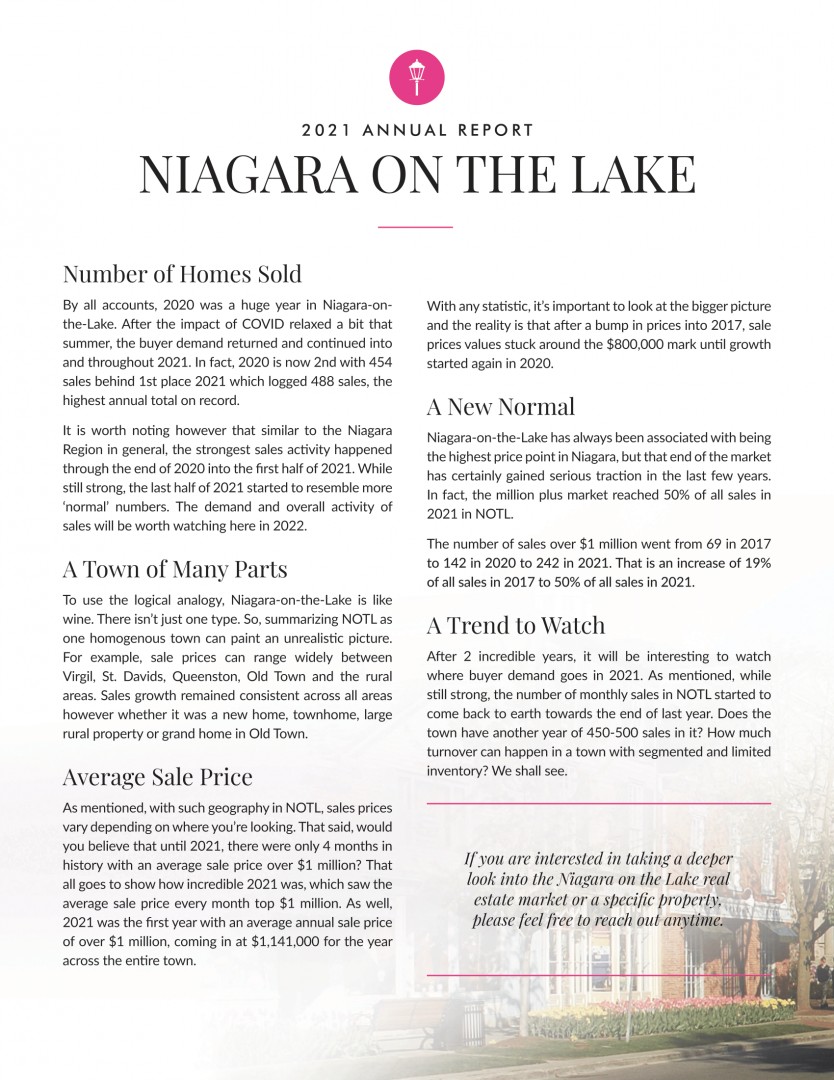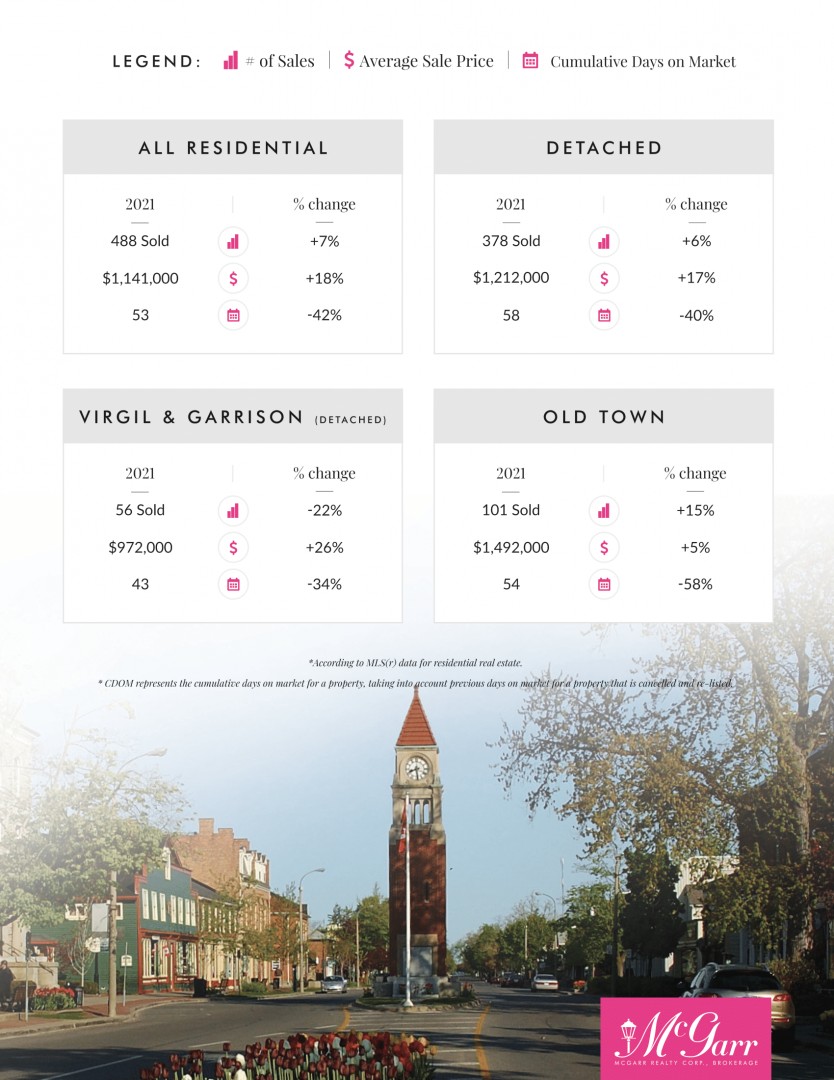 ---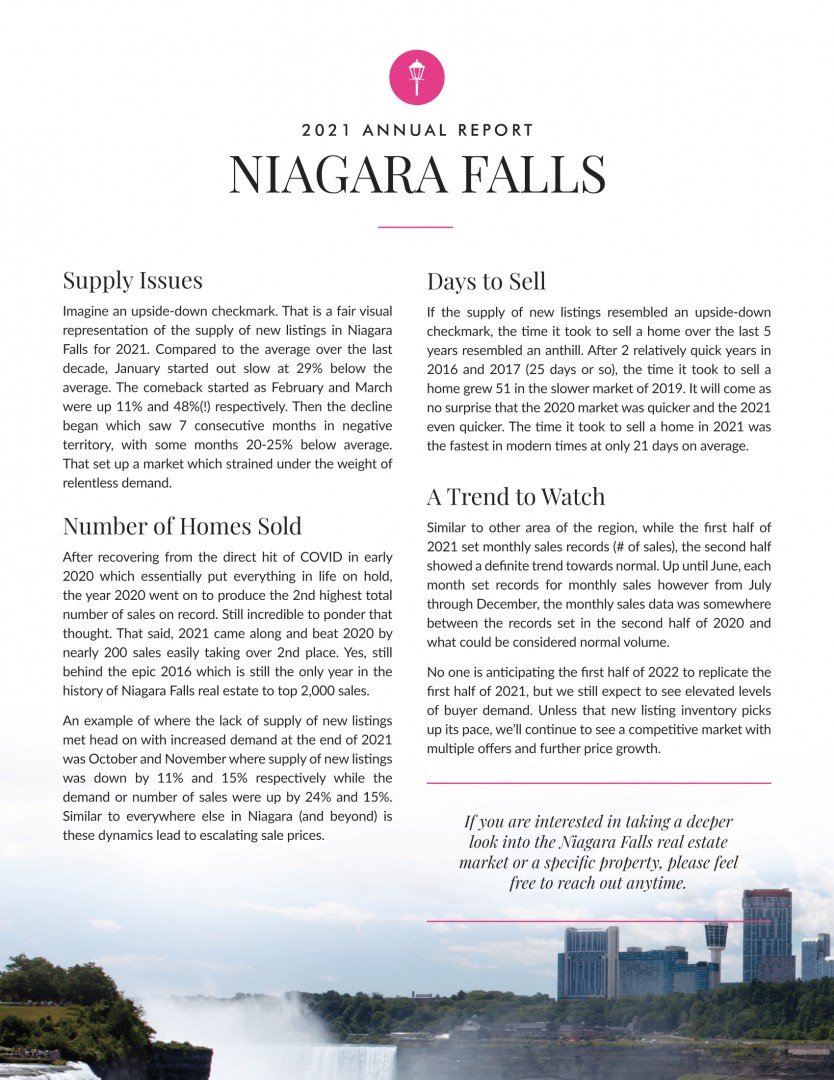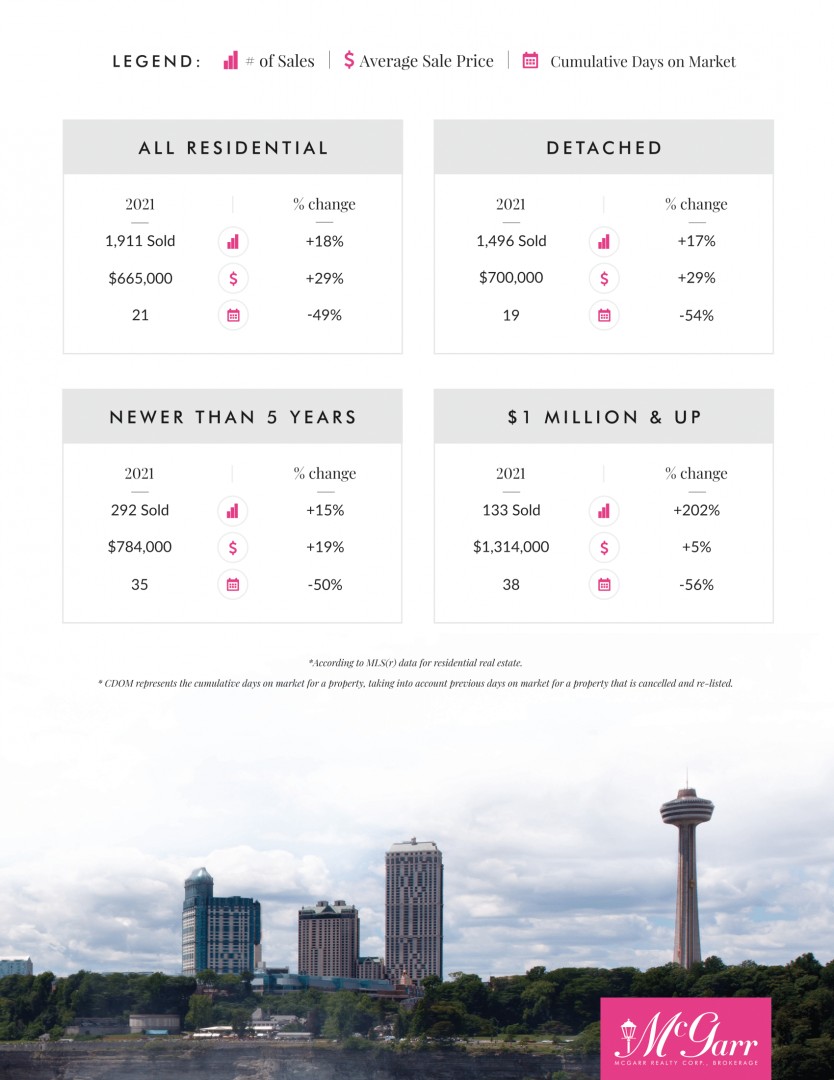 ---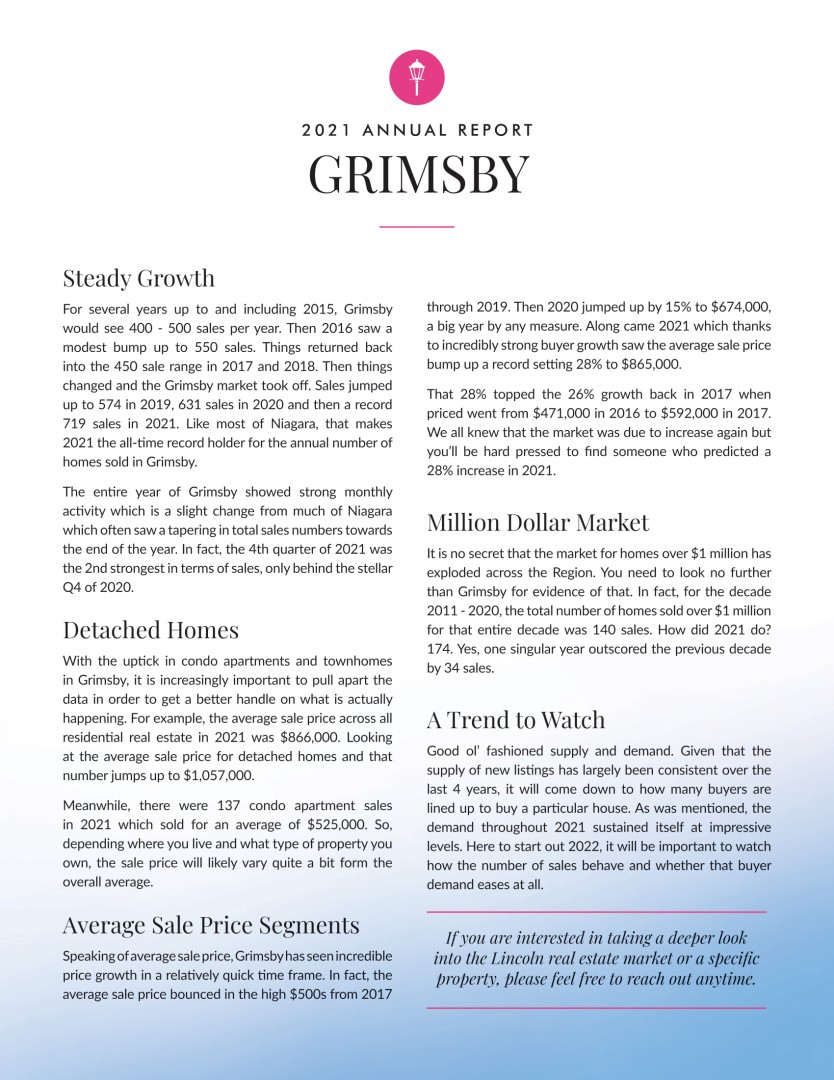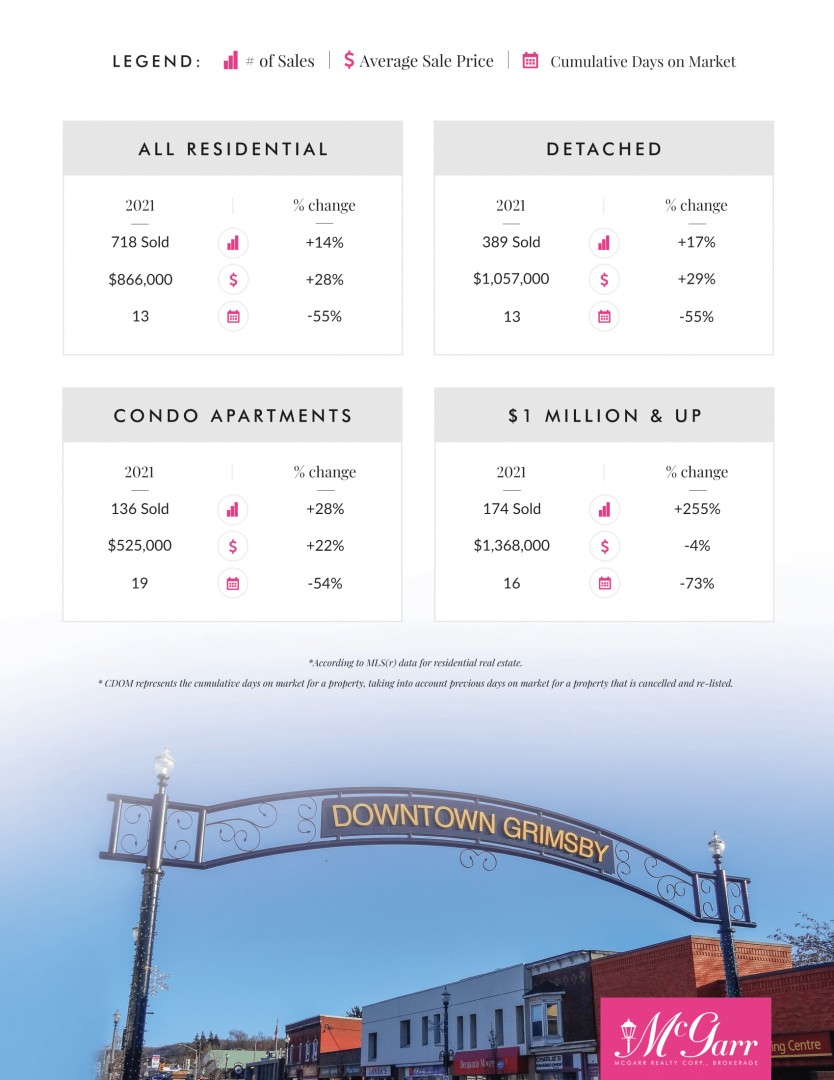 ---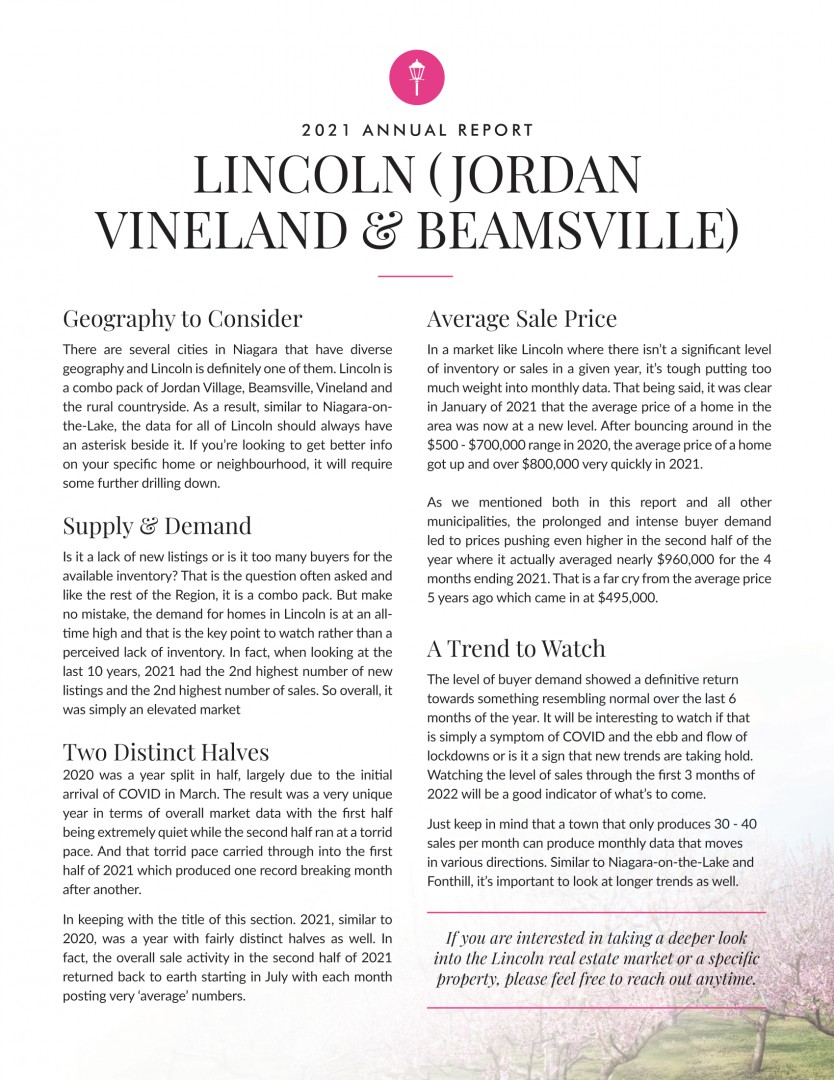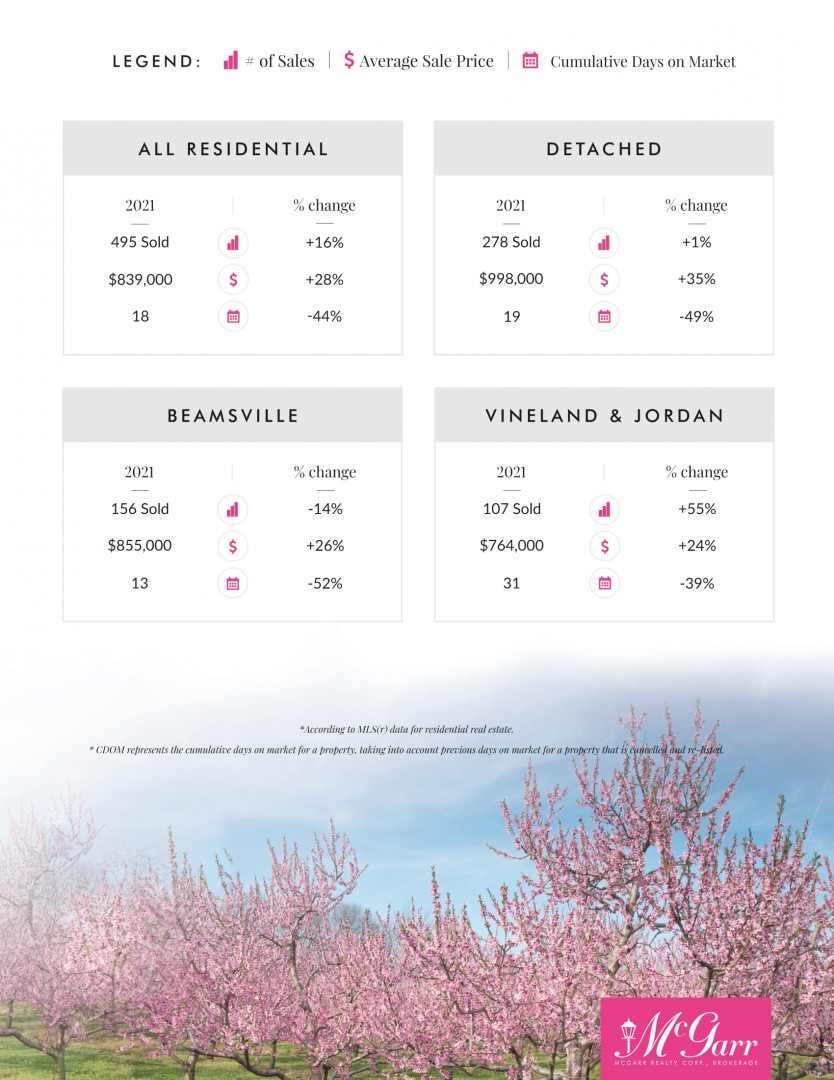 ---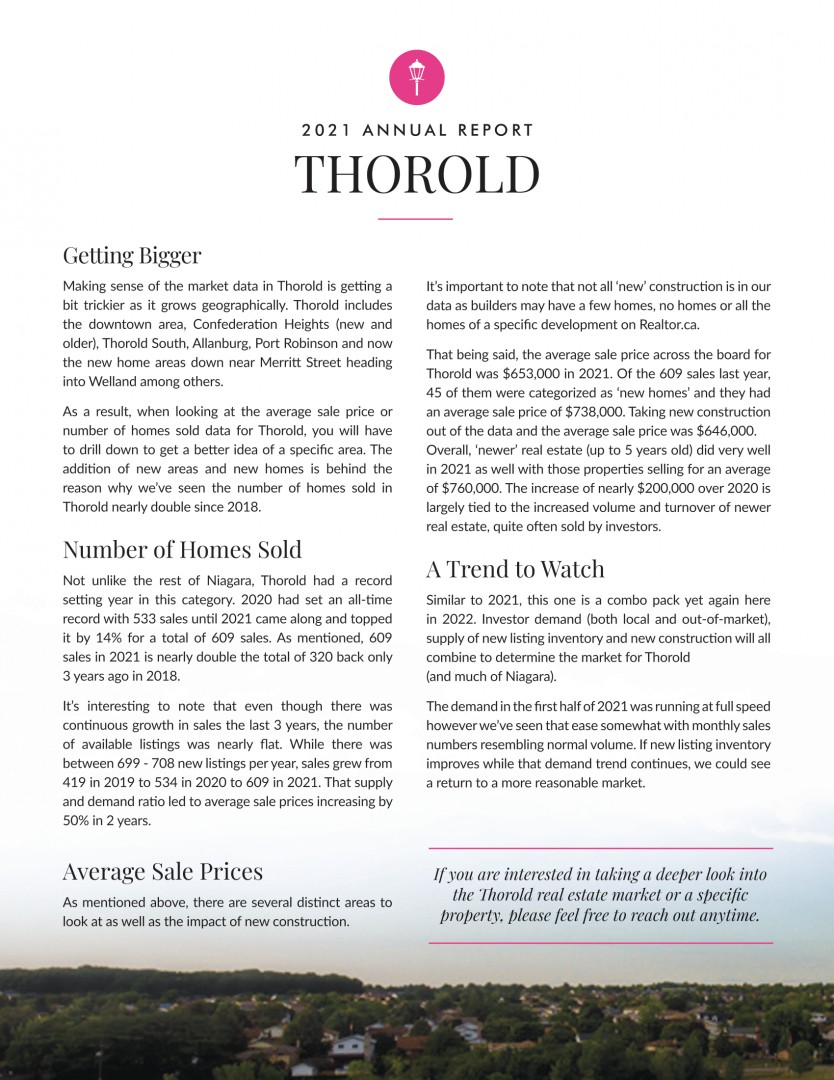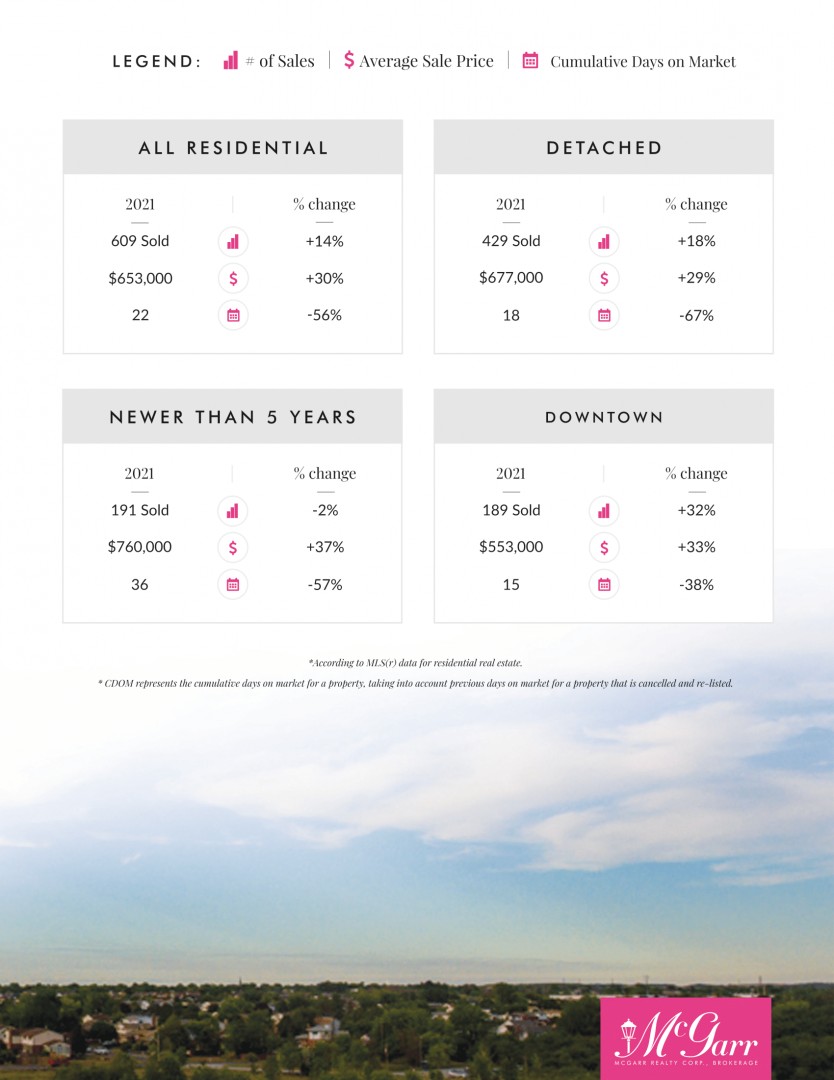 ---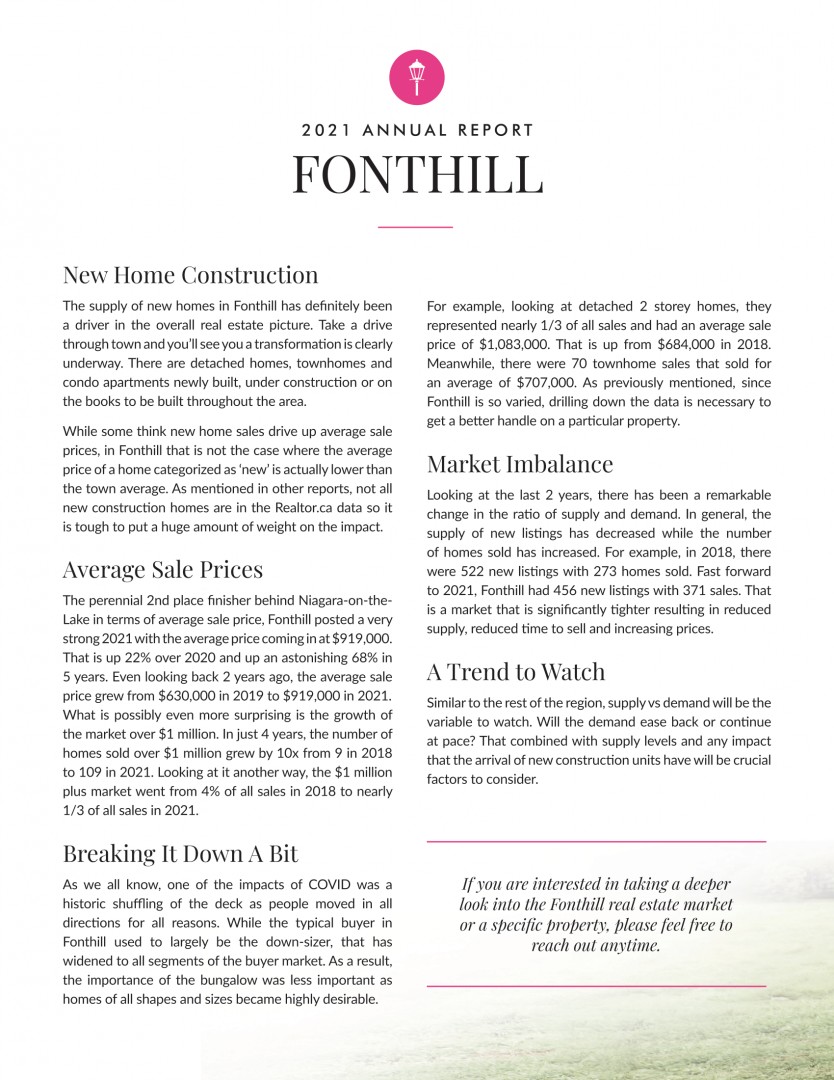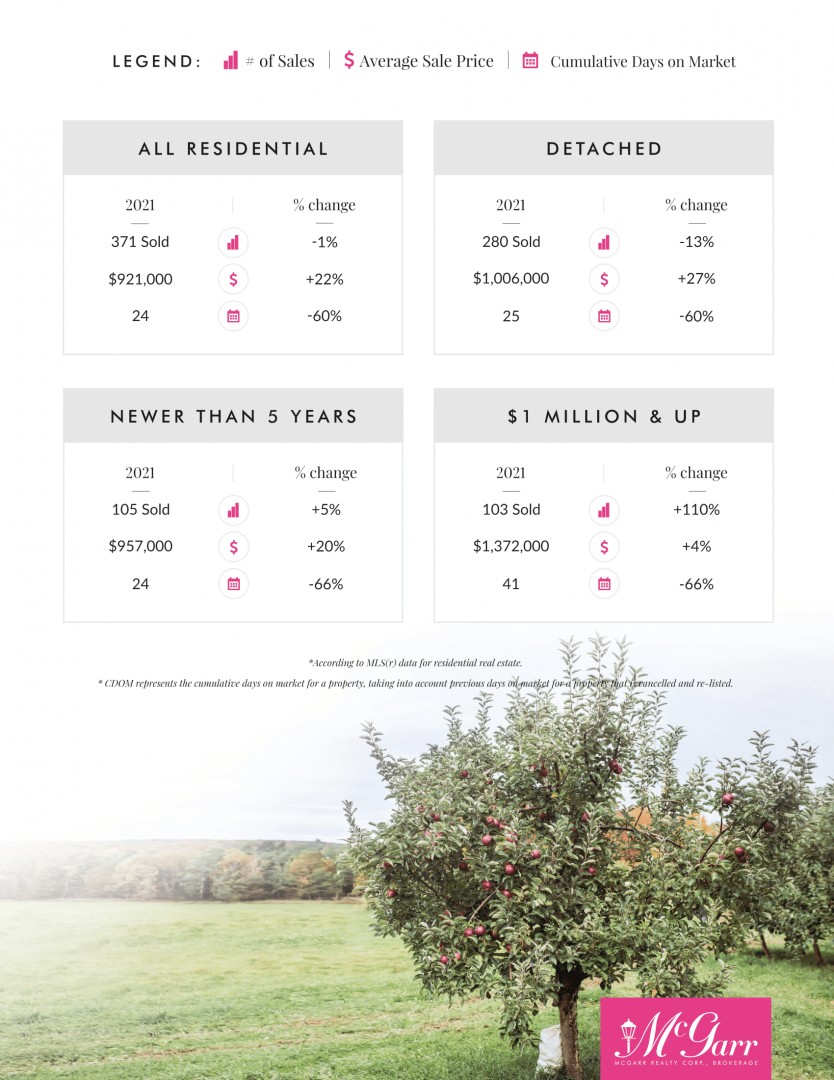 ---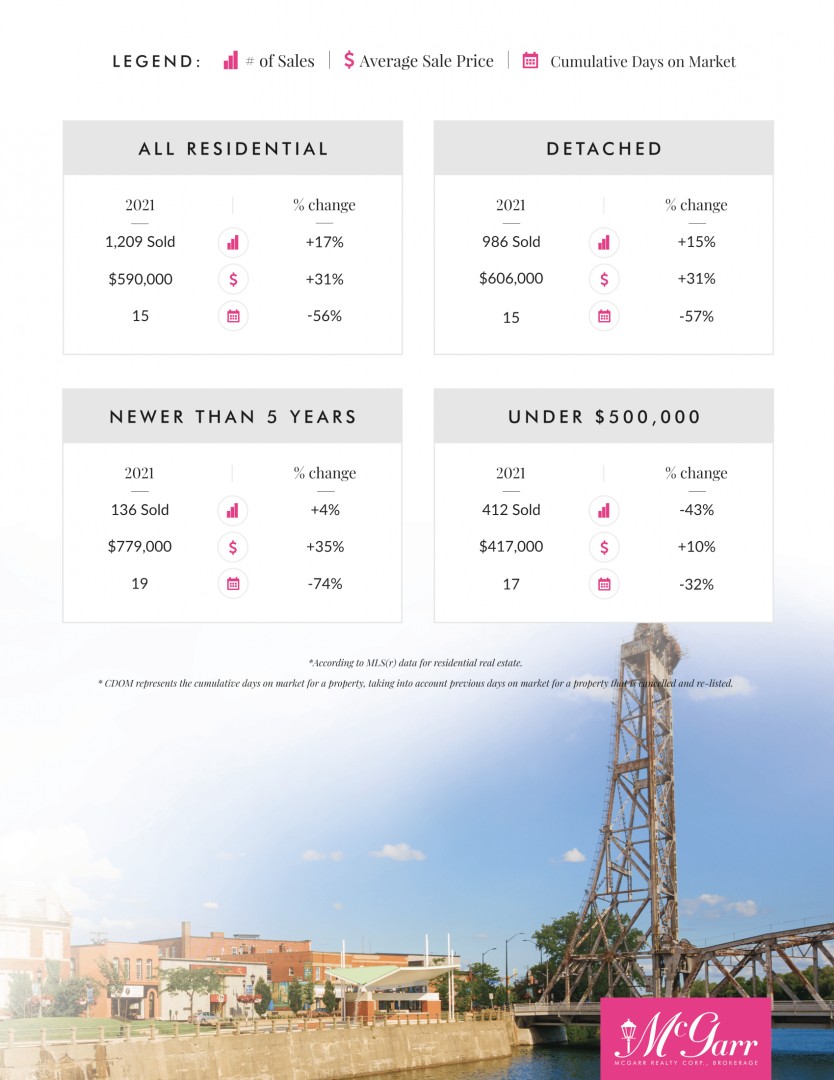 ---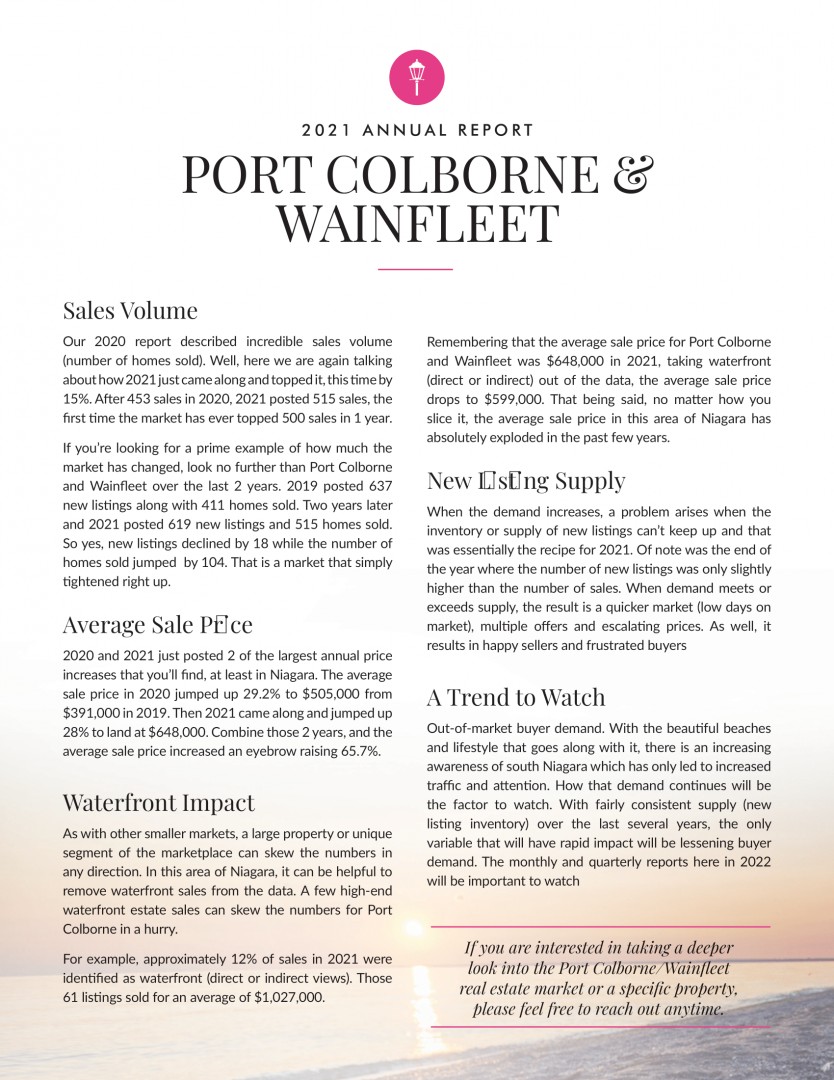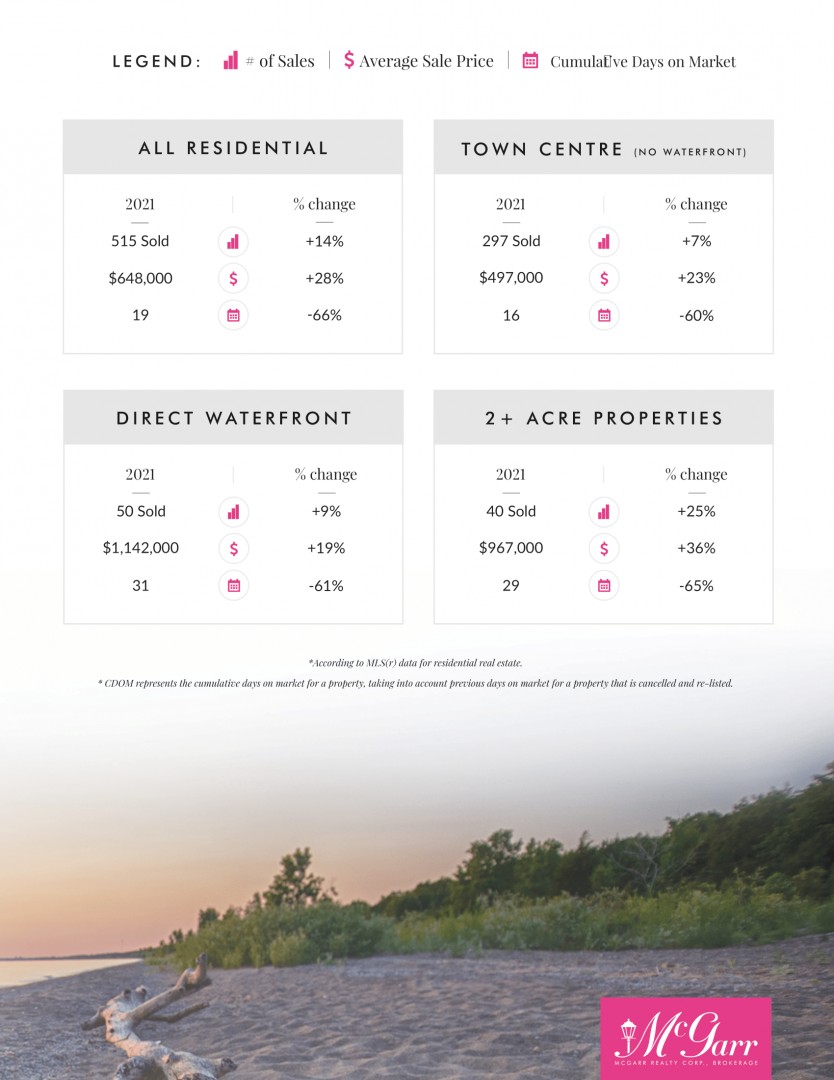 ---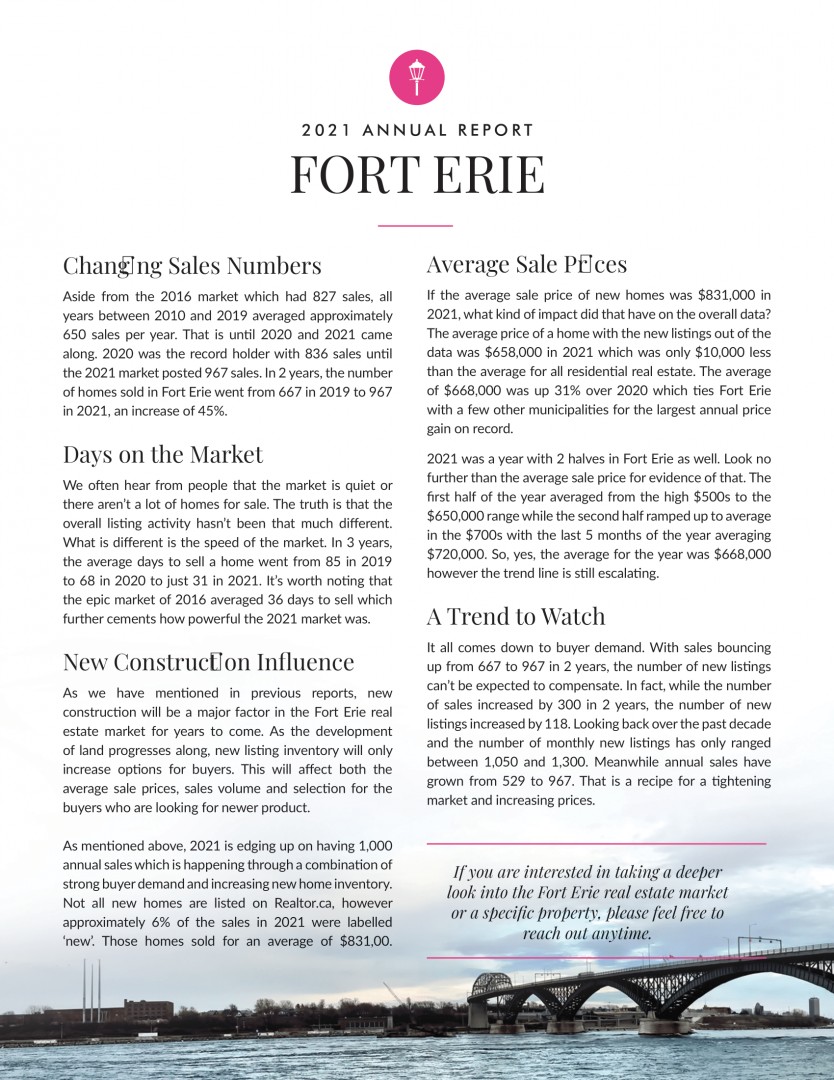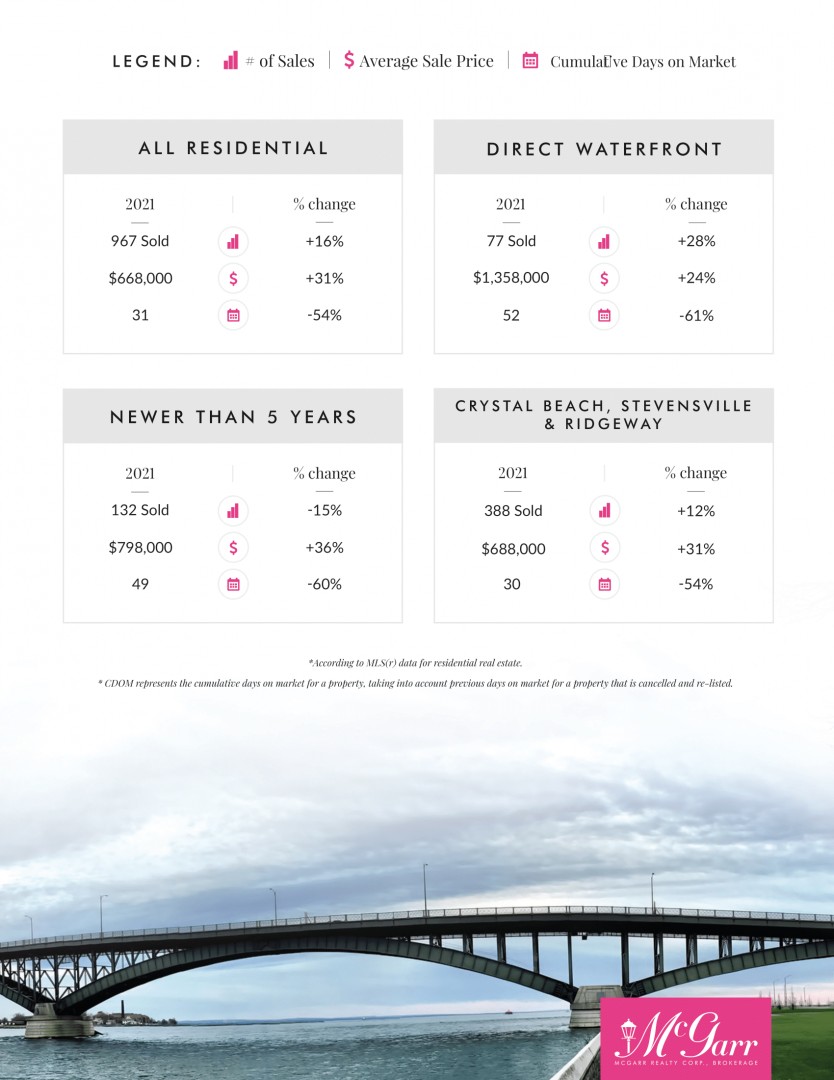 ---
First of all, if you read through all of that, we should talk. We're huge fans of chatting with people who like to dig deep into the local real estate market.
Questions on your home or neighbourhood? Please do not hesitate to reach out. We're here anytime.
Thank-you for visiting.