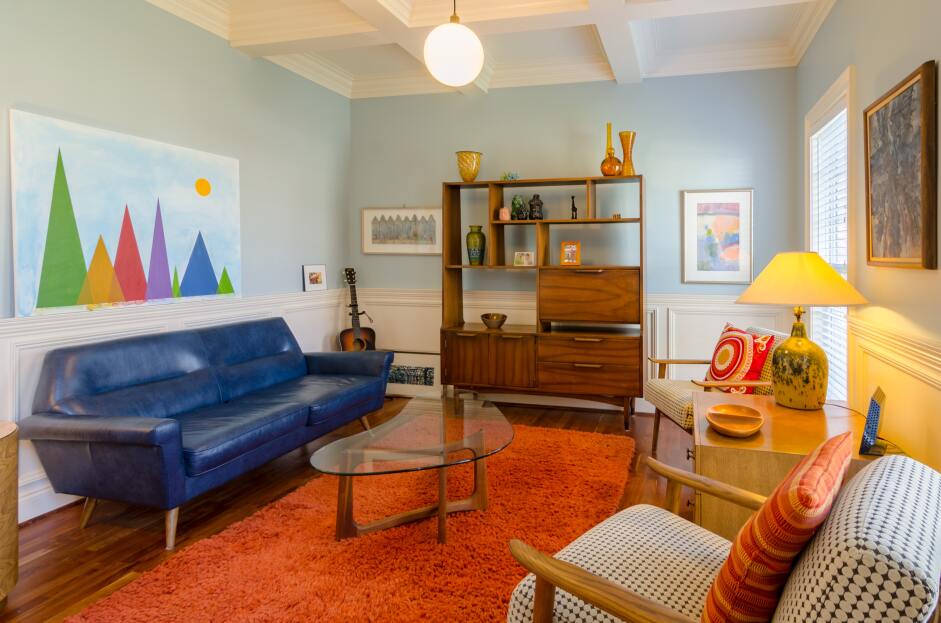 Date Posted: 24/09/2010
Décor.
A word that means many different things to many different people. The dictionary describes it as "a decorative style or scheme, as of a room." While we live in our homes, we all choose different décor ideas and techniques that we like at the time.
Whether it is painting a dining room dark burgundy, a bathroom lemon yellow or going for a country western feel in the recreation room, these themes and ideas are fun and enjoyable while we live in our homes. One time to consider a décor change is when a move is in the near future. Will that floral wallpaper you are putting up in the bathroom appeal to the average buyer or would a simple paint do the job?
The difference in current décor trends versus the 1990's or 1980's are striking. The 1980's kitchen typically had somewhat elaborate oak cabinetry. The lighting was typically florescent with a central light overhead. Countertops were often a solid colour or a simulated wood laminate.
Modern décor trends tend to lead to a more sleek and simplified look. Shaker style cabinetry with simple streamlined brushed nickel or bronze hardware is a popular choice. Recessed accent lighting on a dimmer switch can transform the feeling of any kitchen. If you like granite but not the sticker shock that comes with it, there are several laminate choices that can offer the textured feel and look of granite or some of the more high end natural stone looks but at a reduced price.
If your kitchen is an "oldie but a goody", consider painting that dark wood a fresh white. Change out the hardware and lighting and for a modest investment, you may be shocked at the new look.
Flooring is another trend to consider. The Niagara region is full of homes built in the 1960's that have original hardwood under carpets…some of this hardwood hasn't seen the light of day! The trend towards simple hardwood and ceramic flooring is found on all levels of the home. Pulling up that carpet and exposing that hardwood will do wonders. Fresh neutral paint and sleek white painted baseboards will present a living room as a more modern, up-to-date environment.
Similar to kitchens, bathroom décor trends have changed drastically in recent years. Tempered glass doors leading to custom tiled shower "rooms" are a stark contrast to the shower "stalls" of years past. Heated porcelain flooring can offer a pleasant surprise in a basement bathroom.
Sinks! Remember when there were about 4 different variations of bathroom sinks available? Scan through a home décor magazine these days and you'll find countless styles, colours, shapes and sizes of sink.
Bottom line: There are themes and décor ideas out there for almost everyone and every budget. Try to think outside the box the next time you're about to transform a space in your home. Perhaps all the master bedroom requires is a few accent pieces and new window treatments.
Consult with family, magazines, décor shops and the internet. You may be surprised what a week-end décor project can do to brighten up your home! Has this helped?
Would you like further information tailored to your specific needs?
We'd like to hear from you! Feel free to call or send us an email with any suggestions or ideas of your own.
Thank-you for visiting.
THEbTEAM
Thank-you to Jens Behrmann for the stylish photo.