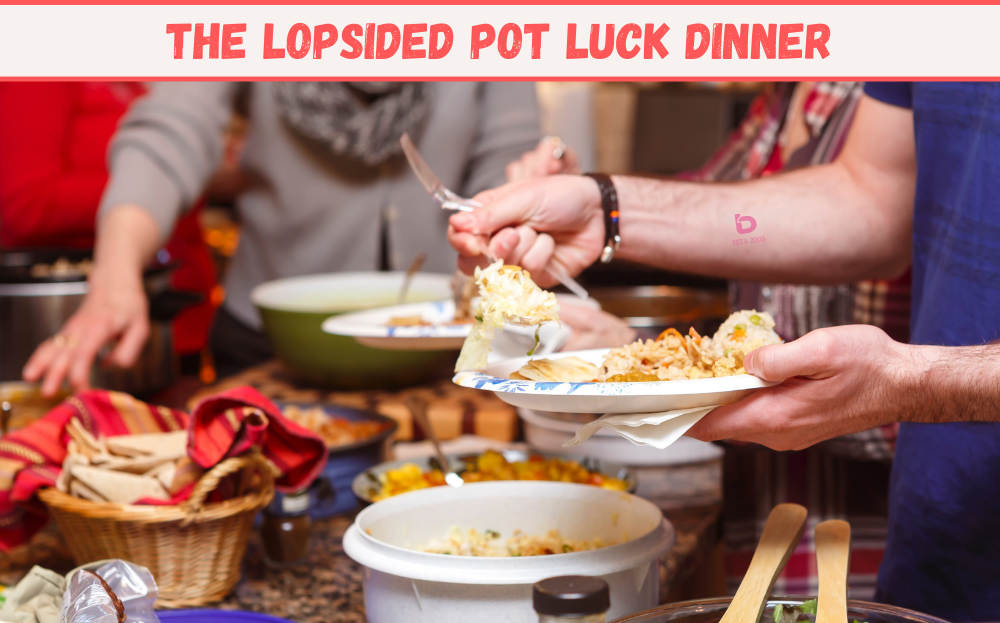 Date Posted: 25/10/2021
THE EVER POPULAR POT LUCK DINNER IS TONIGHT!
10 chairs. 10 people. 10 dishes of food.
That's the way it's supposed to work right? I bring a bit for you but you provide a bit for me. Give & take. Balance. Supply & Demand.
But what happens when not everyone shows up with food? What happens when there are 10 people but only 6 bring food? Or 20 people show up but only 11 bring food?
What happens is suddenly the idle chit chat stops and the food bowls are passed around a little quicker. There is reaching and the slightest hint of worry. That bowl with the delicious looking salad is suddenly empty and you didn't get any. Well, you could always lick the spoon but you're not an animal. Right?!
How could this possibly relate to real estate?
---
THE PRE-2015 REAL ESTATE MARKET IN NIAGARA
The market is unremarkable, steady as you go, normal.
For example.
In Niagara in 2011 there were 12,703 new listings with 6,610 sales. Or roughly just under 2 listings for every sale.
Fast forward 5 years to the 2016 market and there was 10,737 new listings with 9,170 sales. Or roughly 1.2 listings for every sale.
---
So what happened?
THE OUT-OF-MARKET BUYER IMPACT
The biggest change was the influx of out-of-market buyers. This was the first market where we saw a continuous arrival of buyers from not only the GTA but all across southern Ontario, other parts of Canada and beyond. Sure, we always had some segment of our buyer demand from out of market but the swift upswing wasn't really felt until that 2015 market.
So, this is where the pot luck reference comes in.
Our real estate market went from 10 people arriving, each with their delicious contribution to 10 people arriving but only 8 with food. Then only 7...then 6. The result was and is that while there are 10 people sitting comfortably at the table, there is only food for 6 or 7 resulting in a bit (or lot) of a frenzy when it is time to eat.
The out-of-market buyer is consuming supply but not selling anything to replenish the supply. Or if they are selling a home, it's not in our market. It's in Milton or Etobicoke or Oshawa. Or quite possibly Buffalo NY, Ottawa or Sudbury. Back in our more traditional Niagara real estate markets, the majority of buyers were refiling the stock with their own home to sell which meant that most buyers who were in the market were able to find something to eat.
---
TODAY'S MARKET?
2021 is currently at 11,029 new listings with 8,608 sales which is just under 1.3 new listings per sale, right back to similar numbers from the 2015 & 2016 markets.
Here is a look at the last decade. You can see how tight the market got as we move into the 2015 & 2016 markets.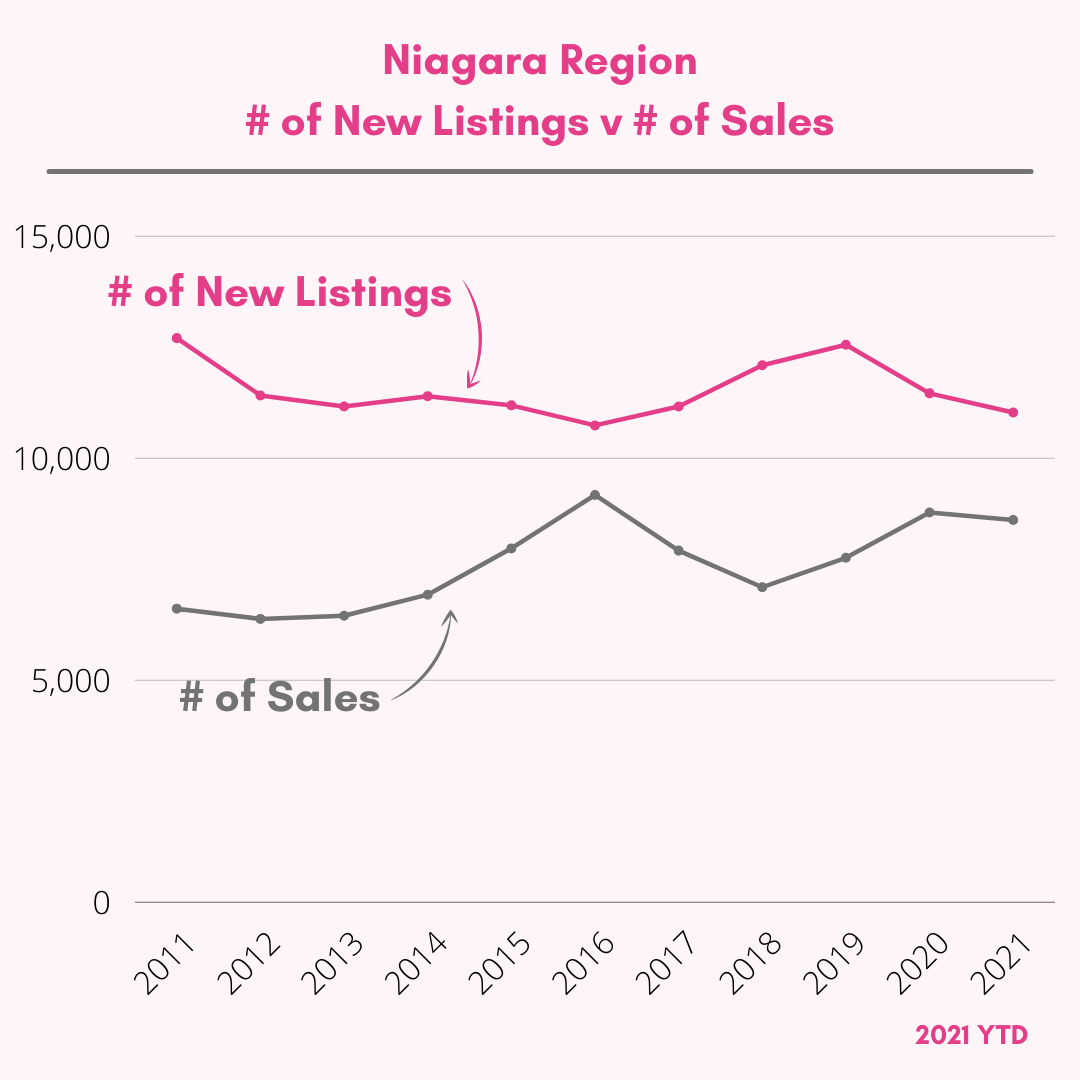 ---
WHAT HAPPENS NEXT?
We don't anticipate anything to change too much on the 'out of market' front. People are moving and Niagara is on the radar for a lot of people. And the big noticeable change since COVID is buyers of all demographics are now moving here. Not just the retirees looking for that winery or golf course lifestyle. We have young families, remote working couples, new or re-locating small businesses and many others who recognize the lifestyle and perks of the Niagara lifestyle.
Yes, the lopsided pot luck dinner is expected to continue. To what extent is anyone's guess at this point. But rest assured we'll keep an eye on things and report back with any important facts!
Looking to chat about the market? Please reach out to us anytime. We're here and happy to talke real estate anytime.
CLICK HERE TO CONTACT US & CHAT ABOUT THE MARKET