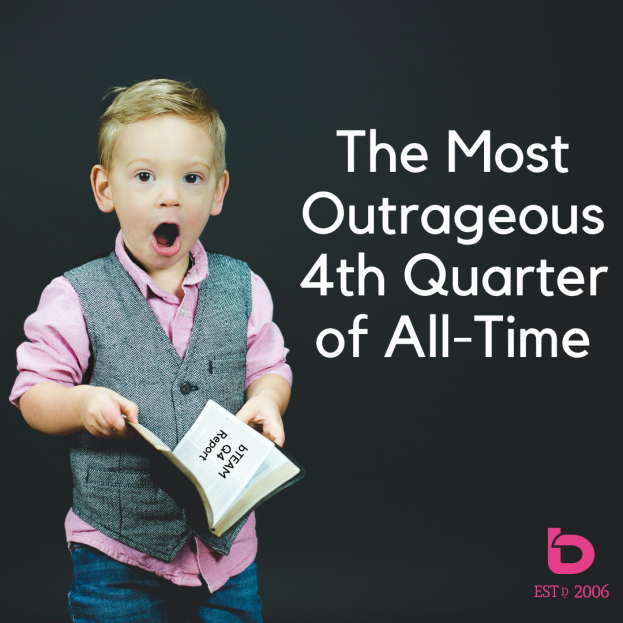 Date Posted: 06/01/2021
2020 has been a constant source of eyebrow raising market stats.
62% drop in sales volume in April.
Average sale prices for the year up 20, 23, 25%
Number of Sales going from 2nd worst in the last decade (for 1st half of 2020) to all-time record breaking 1st place (for 2nd half of 2020).
Number of Million dollar + homes sold going up by 129% for the region.
...and on and on...
So, let's look specifically at Q4. The 4th Quarter (Oct - Dec).
Whether the Niagara Region, St.Catharines, Fonthill or Fort Erie, you'll see similar trends.
Fairly average (or below average) supply of new listings colliding head on with massive gains in the number of sales.
All of this produced a much faster market (days on the market cut in half or better) and major gains in the average sale price.
Let's look at some of the data.
This graph shows you the 4th Quarter and what happens in more typical markets (2011 - 2014; 2017 - 2019) compared to the historic markets of 2016 and 2020. For the first time on record, there were actually more sales than new listings in Q4 in 2020.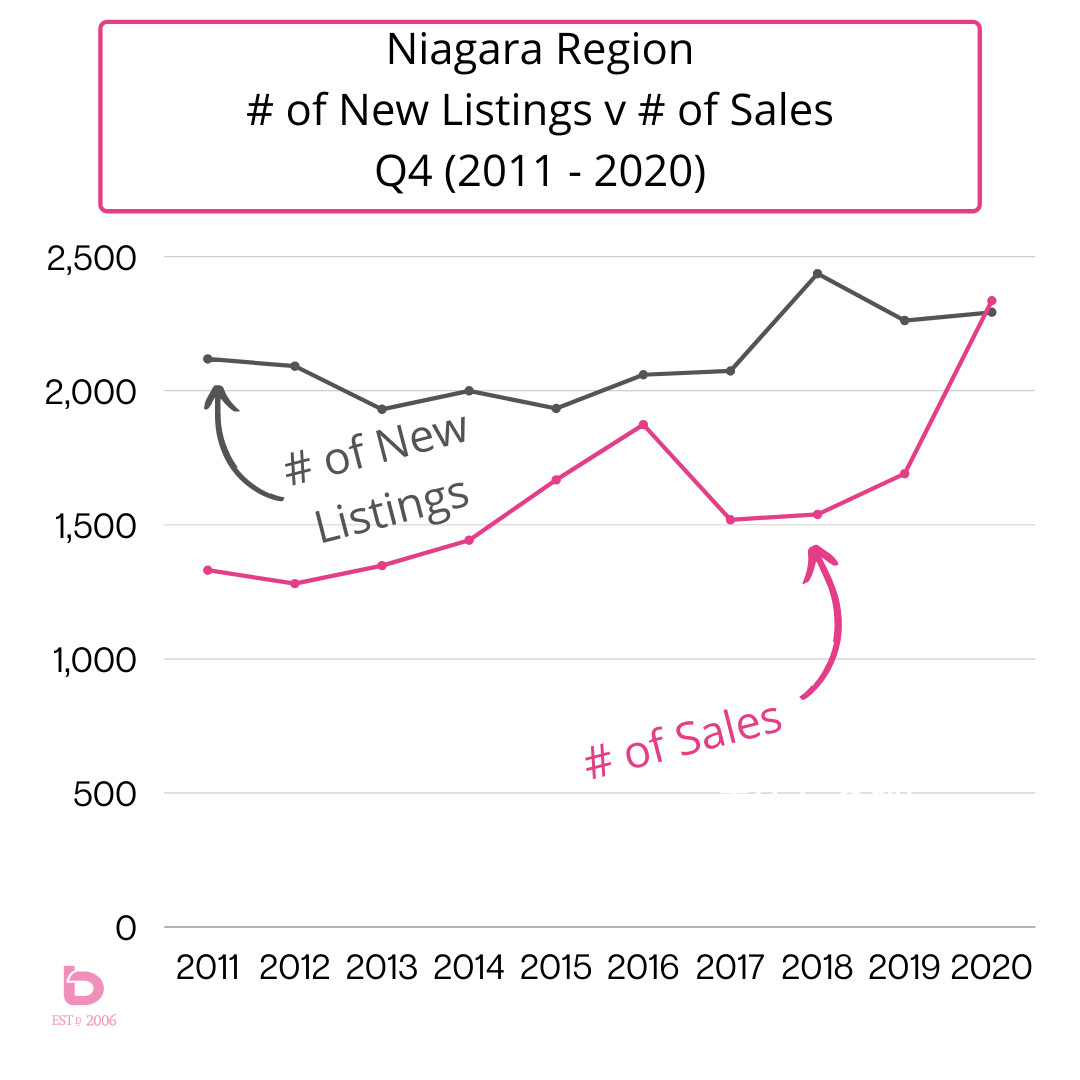 Let's dig a bit deeper and look at the numbers for 3 variables:
% change in the number of new listings
% change in the number of sales
% change in the average sale price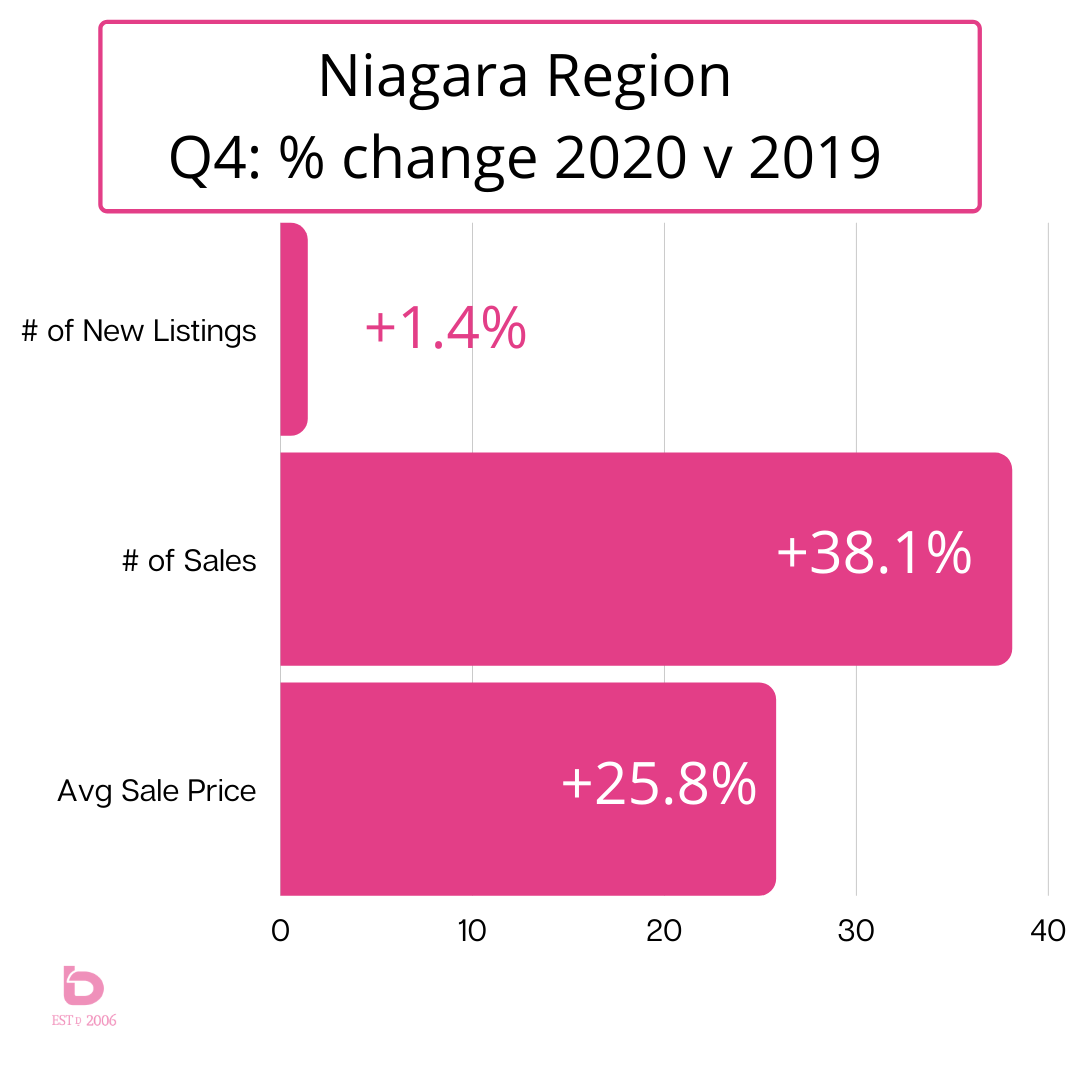 It can't be stated enough. For Q4 2020, there was a 38.1% increase in sales with new listings only up by 1.4% leading to a 25.8% in average sale price.
Here is the same data for 8 cities across Niagara: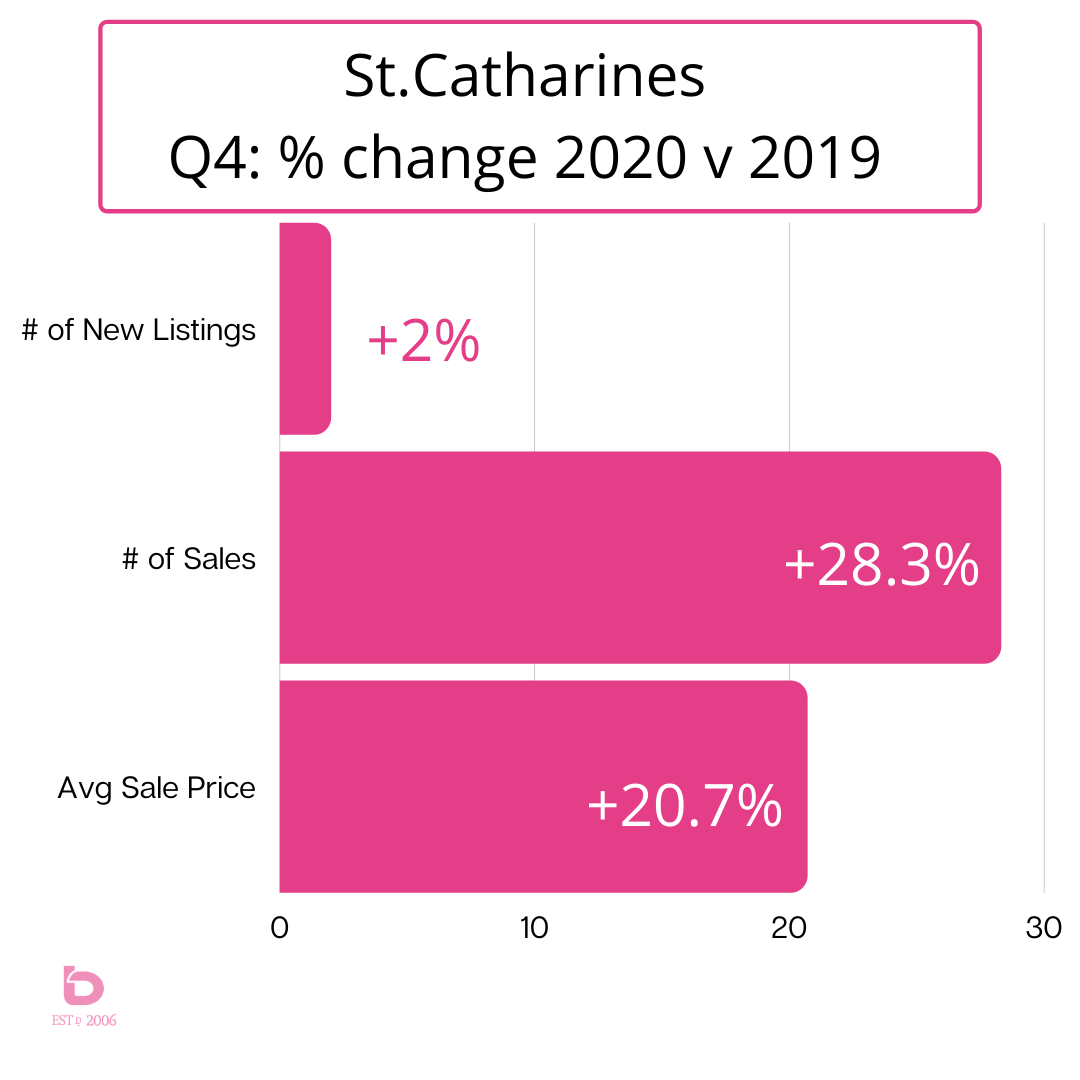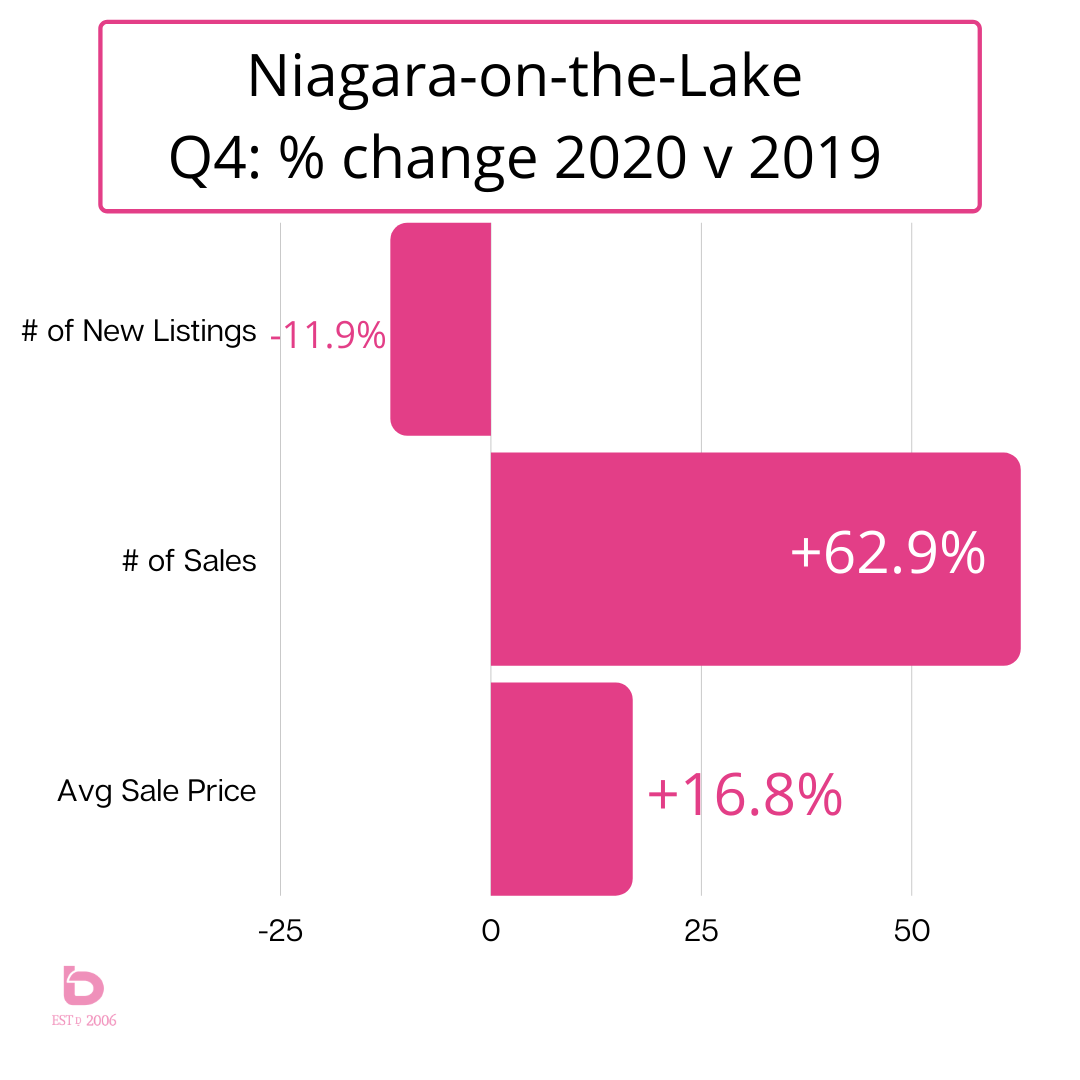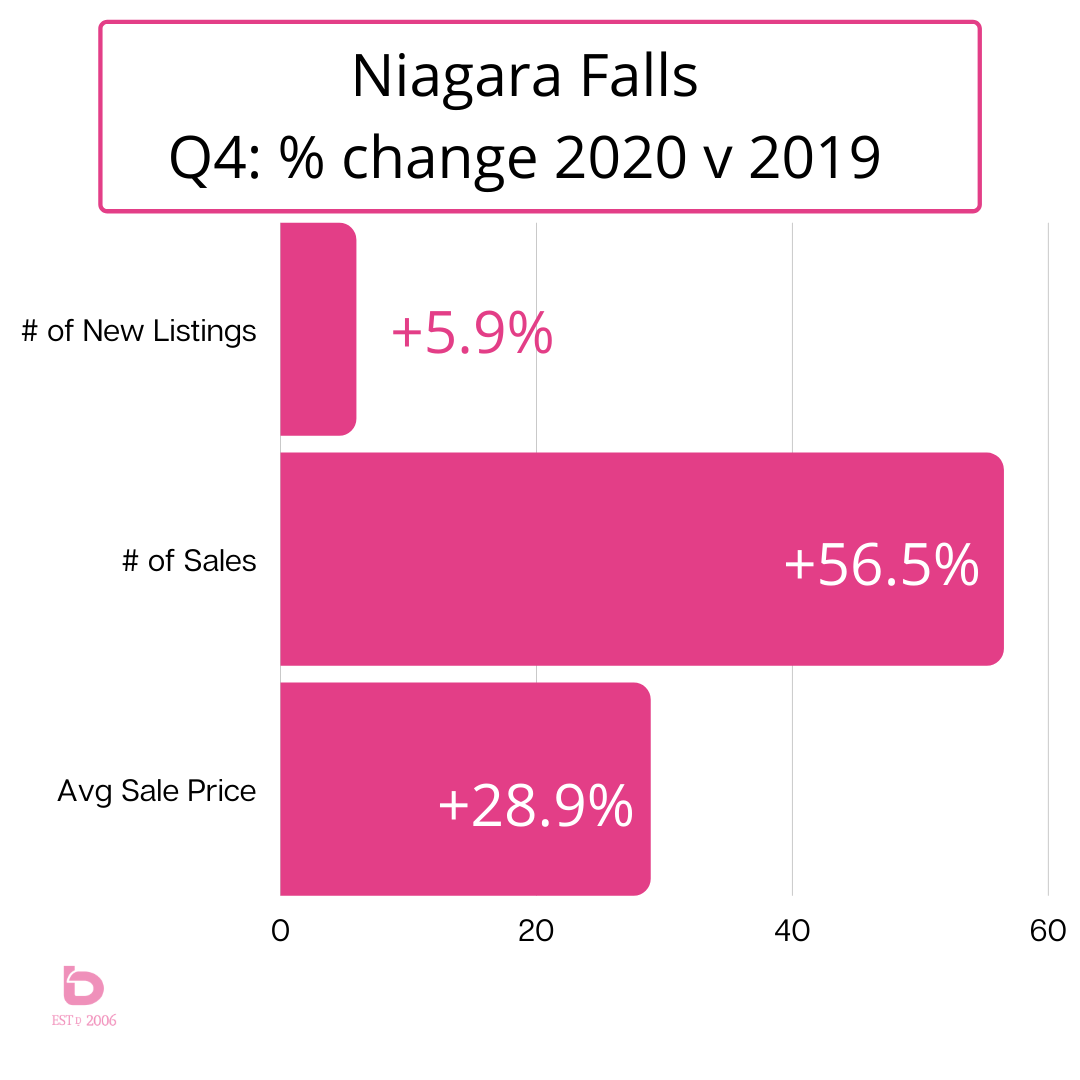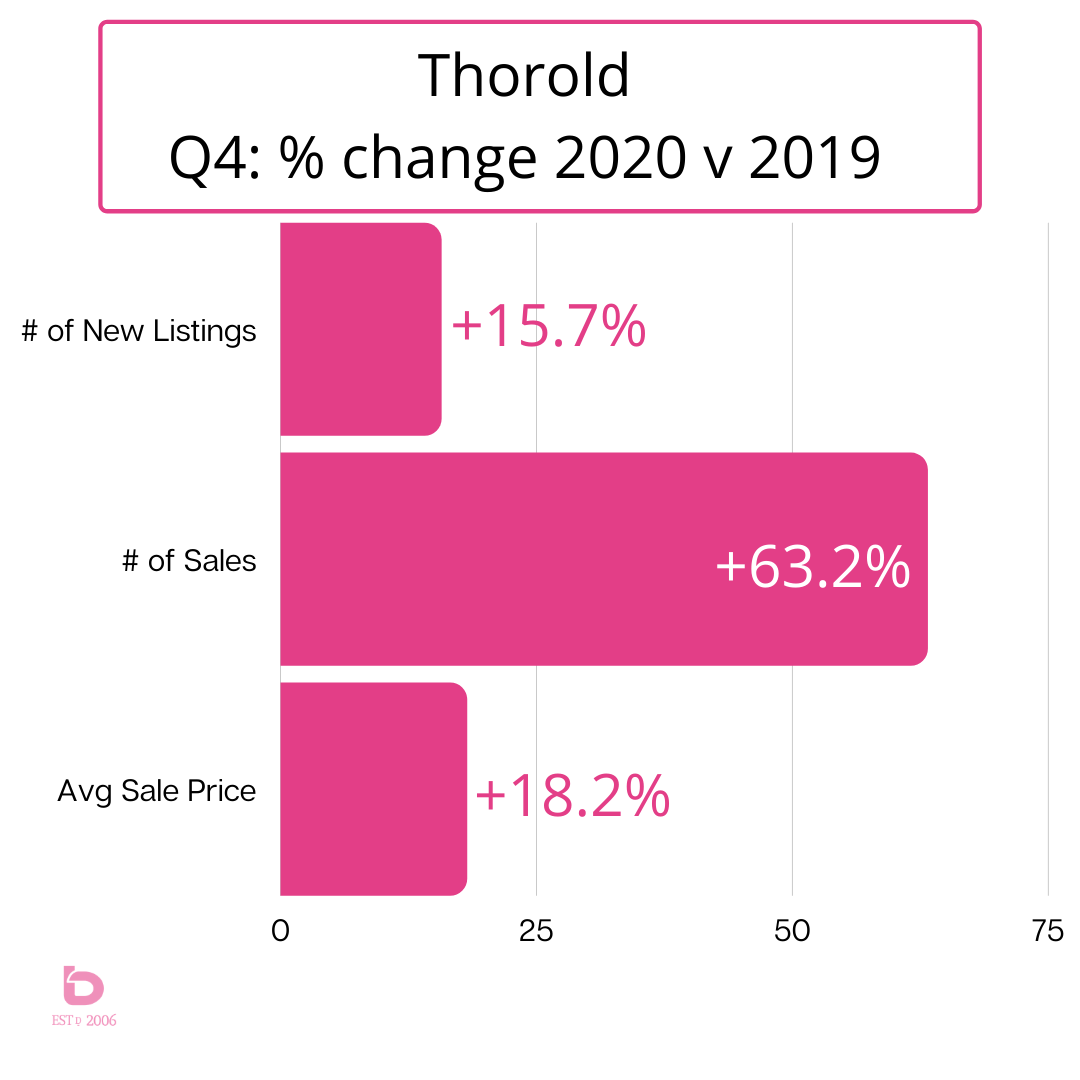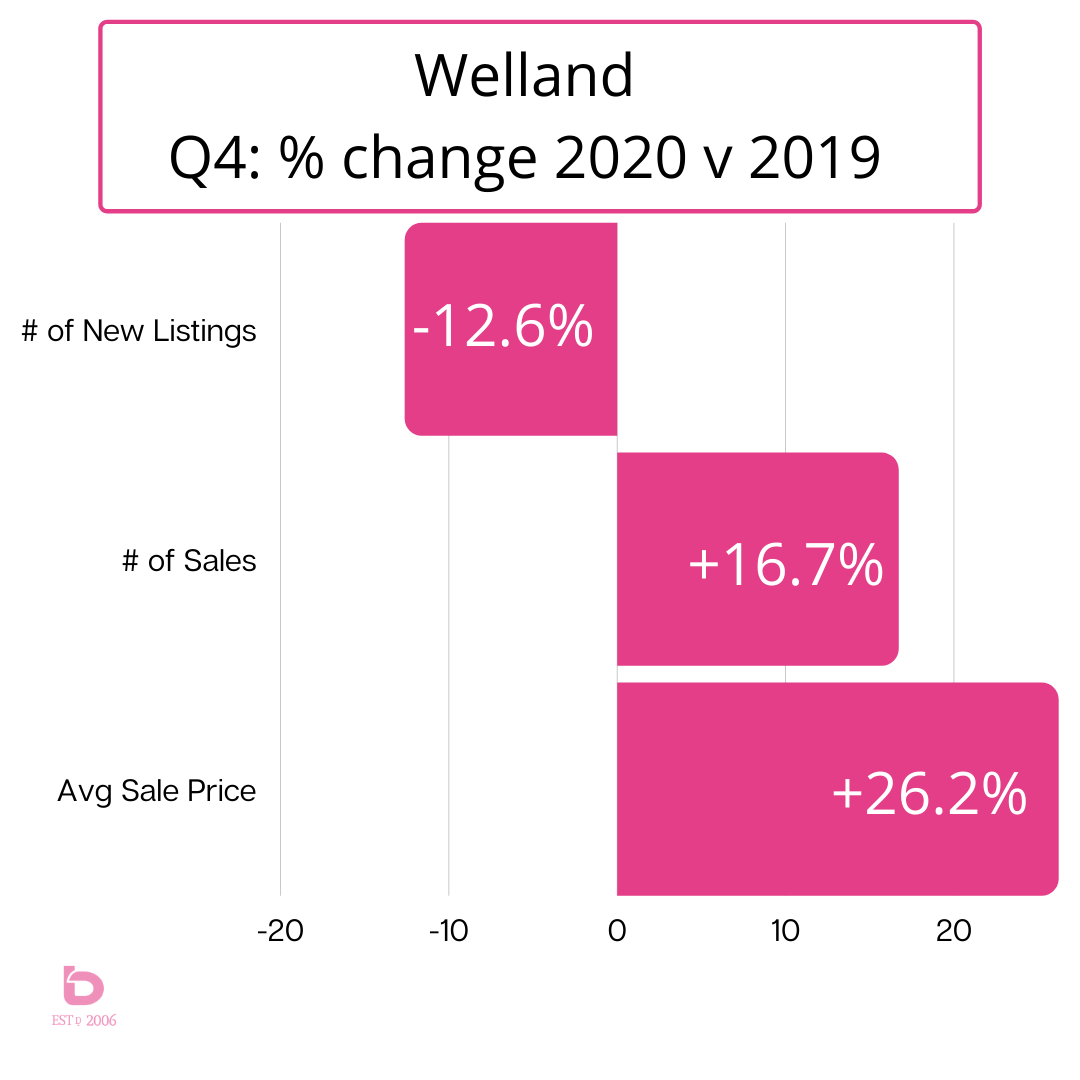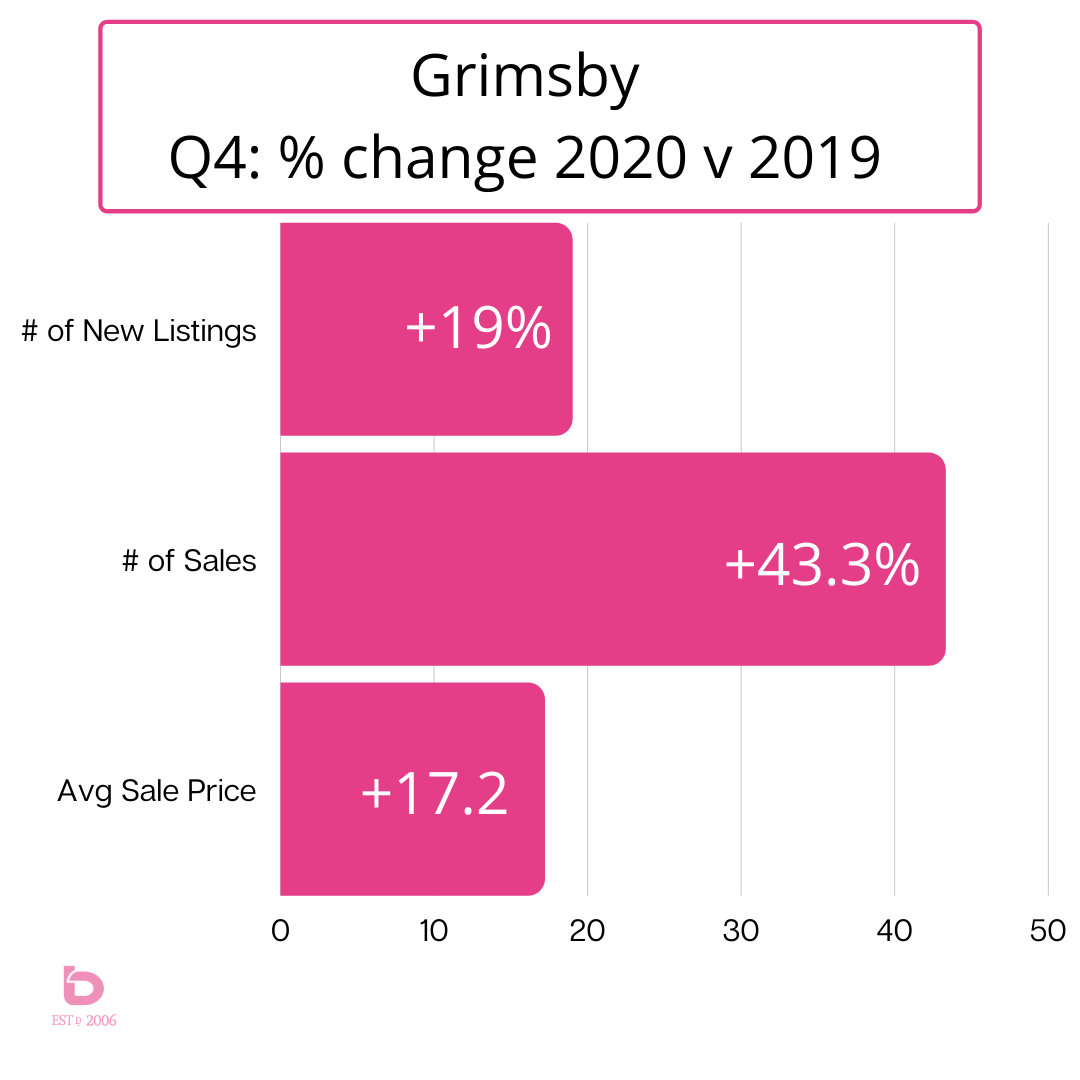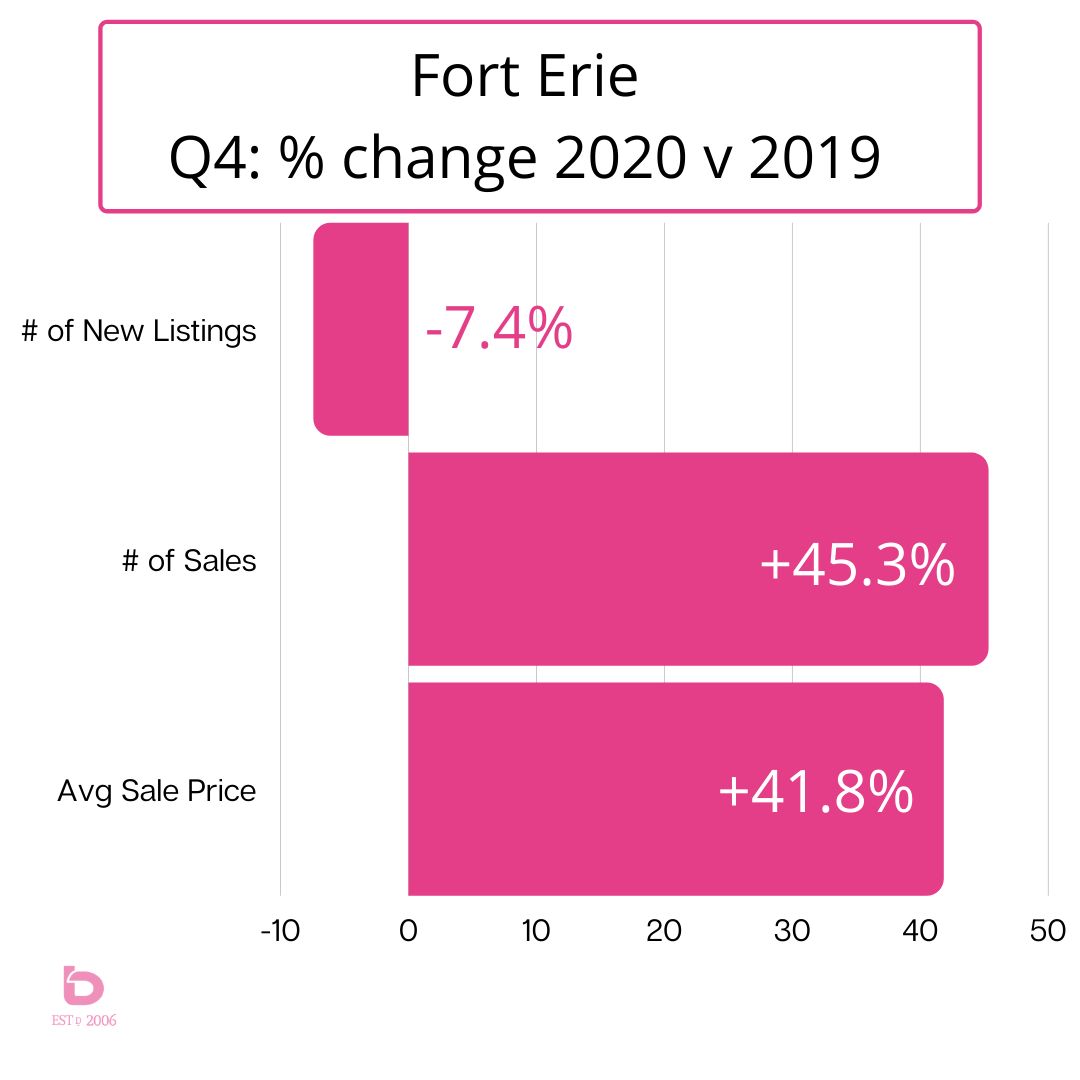 Those graphics give a glimpse into where the market is currently positioned. As we head into January, there are a number of questions to get answered. They include:
When will the supply of new listings improve?
How much is COVID impacting the sellers mentality?
Will the flow of out-of-town buyers continue through the next few months?
Will prices continue to escalate or will they settle down when and if supply improves?
Stay tuned. We have numerous reports and info coming out over the next few weeks.
Questions? Let us know. :)