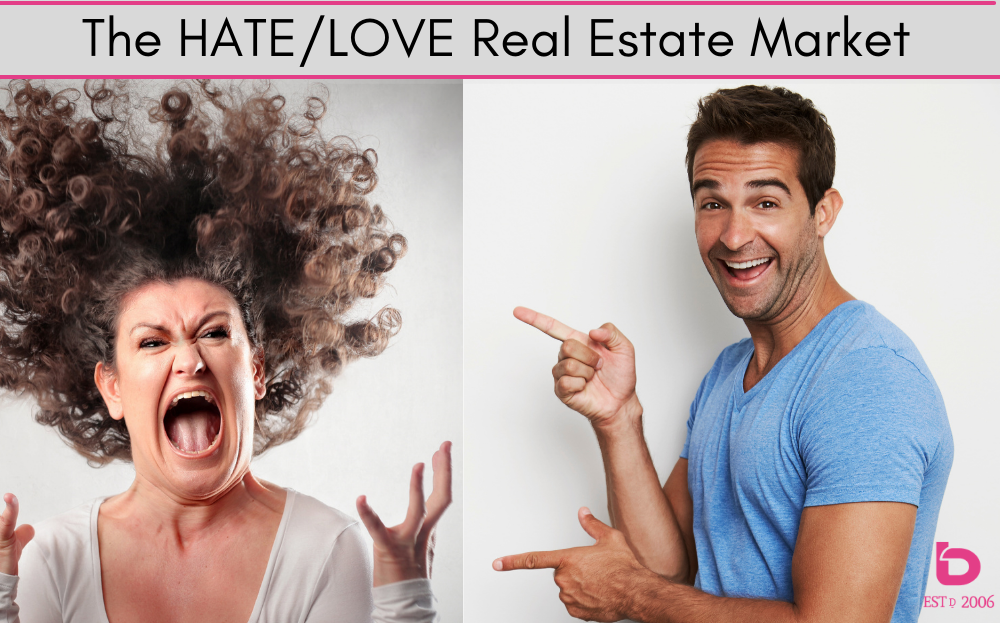 Date Posted: 19/02/2021
I HATE/LOVE THIS MARKET!!
We seem to live in an age of polarization. One side or the other. Extreme this and hard core that. Polarity grows while moderation fades away.
With that comes winners and losers or haves and have nots.
The state of our current real estate market isn't much different. Just looking at the data, the last few months have produced both the highest number of sales and the lowest number of new listings when compared to the last decade. Have a look at the data for St.Catharines. For the first time in a decade or more, we just had 2 consecutive months of sales beating new listing inventory.
…and for what it's worth, the same trend occurred across virtually all of Niagara real estate.
Exhibit A:
---
Imagine you sell donuts. You have record numbers of people trying to buy your donuts. Literal line-ups out the door. Meanwhile, for some unknown reason, you are also making the least number of donuts that you ever have.
In a free-market bidding scenario, what are people going to be willing to pay for those donuts? Does the $3 donut suddenly become the $5 donut?
…and is it donut or doughnut.
So, back to real estate and the title of this bLOG, there are those who are going to love (LOVE) this market and those who simply detest what is happening.
When 18 offers come in on a home, the seller typically loves the market while the winning buyer may experience a range of joy to "glad that's over with".
But of those 18 offers, there are 17 losers (non-winners?) who now have to either shuffle on to the next house and next offer process. There are others too who eventually, due to fatigue, will grab a seat for a little while until they see market conditions that are a bit more reasonable.
Where things can get more complicated is when a seller sells and then becomes a buyer as well. But remember, not all sellers are going on to buy a home. There are sellers of all kinds out there. They can include:
moving to a rental
moving to a retirement home
moving out of market to a property they already own (cottage)
merging house holds
estate sales
divorce where the sale is priority
Where things get more complicated is when a seller becomes a buyer in the same market conditions. So, you've sold for a number you could only have dreamed of but now it's time to buy.
Suddenly the needle slides from love to love-less to yikes to uh oh.
The thing to remember is that all markets are temporary and can change gradually or somewhat rapidly.
Have a look at this graph going back 5 years in St.Catharines and note the differences between supply (number of new listings) and demand (number of sales). As the gap widens, so too does the choice that the buyer has. Note: you'll see the serious dip at the beginning of 2020 which is April when COVID unleashed it's initial blow to the market: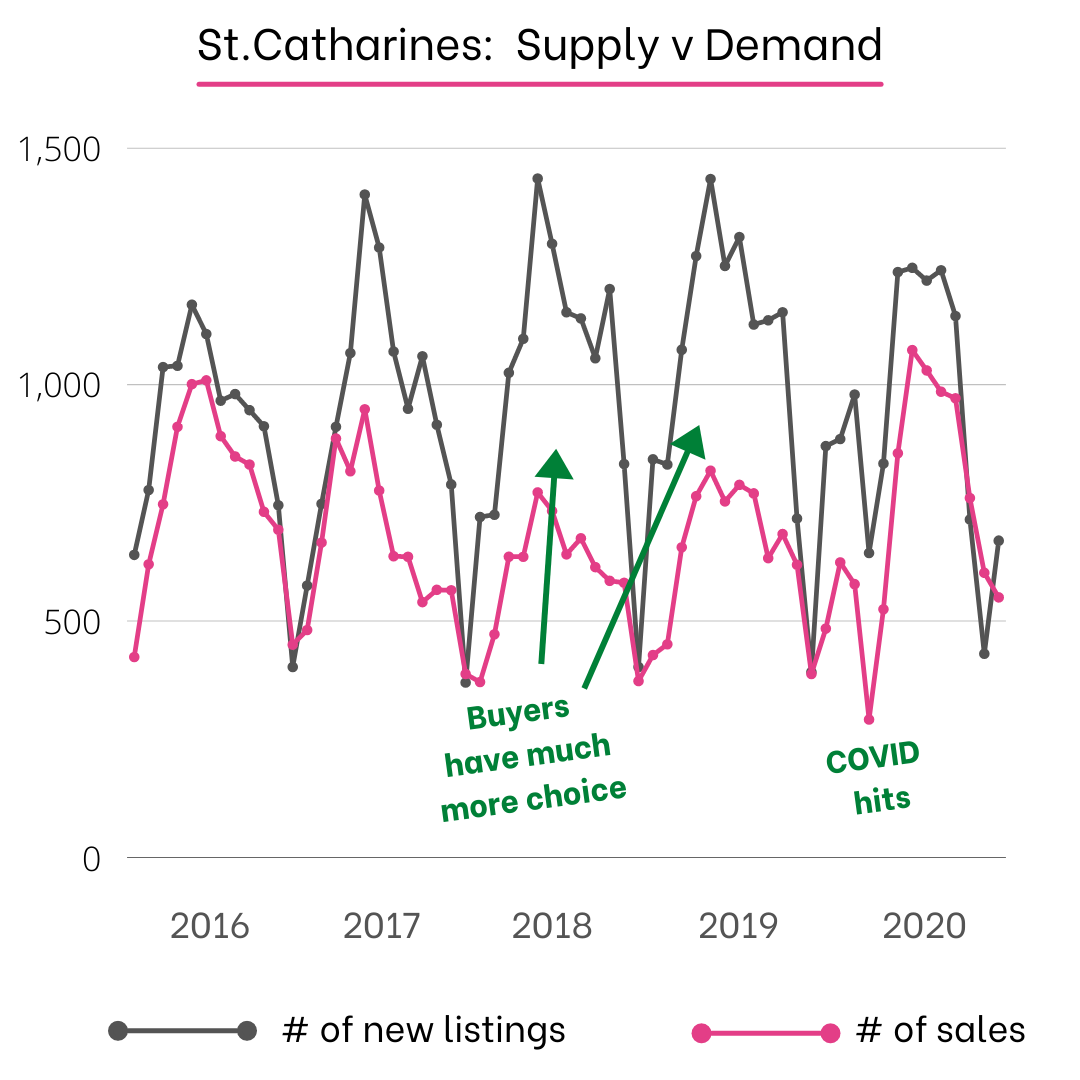 ---
So, while you may love or hate the current market, it is current. Things change, tides ebb and relative calm shows up again in some form or another. It may not feel like it, but it will happen.
Questions on the market and how you can possibly navigate these choppy waters? Reach out anytime. We have sailed through these real estate seas for many moons.
Thank-you for visiting.
THEbTEAM.