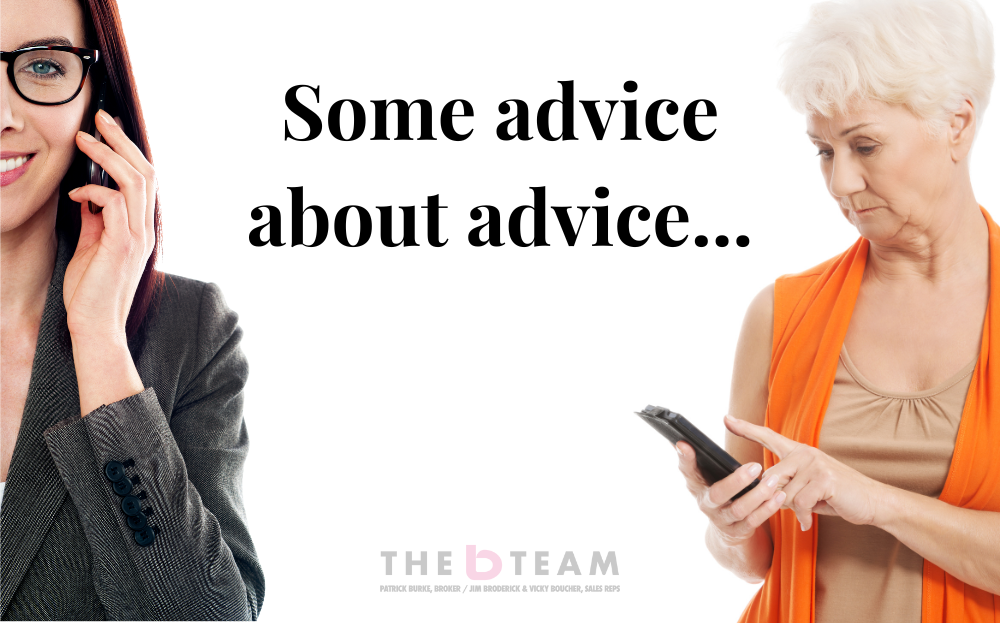 Date Posted: 25/10/2022
As is often the case, this blog comes with some caveats.
Your neighbour could also be your uncle or your offspring or your grandma. Or your friend or pickle ball partner. And sure, they could be right, but for the sake of this blog, they're wrong.
The scenario goes something like this.
"Based on current market conditions, the suggested list price of your home would be $589,900 to $599,900."
"ok…"
…later that day. A phone rings.
"I spoke with my daughter, and she said that's way too low. We want to price my home at $650,000."
"…[pause for breathing]… Ok. But what would that price be based on?"
"We just think that's what my home is worth."
[End Scene]
---
THE MARKET IS BRUTALLY HONEST
The market is a great teacher. It is ruthless yet logical. It may not seem it, but even at its worst, it is the product of the ingredients going into it. The challenge is learning how it works and what it is trying to tell you.
Not to get too philosophical here, but the market is driven by humans and their nature. How confident are we feeling? Are we bullish or bearish? Is there frenetic activity or are things more subdued?
If there is one thing we know for sure, it is this.
The market doesn't care what you think your home is worth.
This goes back to the 'market is ruthless' concept. It is. It will follow its own ebbs and flows rather than the market insight from your son who lives 2 hours away and has less than a limited knowledge of the current market where you live.
The idea of getting market advice from a well-meaning but ill-informed friend over a prepared, active and data savvy agent is akin to getting your legal advice by watching Law & Order. Or worse, Night Court.
In a changing market (emphasis on changing), a wrong list price can prove disastrous. It can lead to 97 days on the market and 3 future price reductions.
---
HOW NOT TO DO IT
Step 1 : List at price family or friends insisted you should do

Step 2 : 3 weeks later, showings are weak and feedback is consistently luke warm

Step 3 : Reduce the price

Step 4 : Possibly a repeat of Step 3

Step 5 : Sell several weeks (or months) later for less than the price the Realtor originally suggested.
And worse, all of that extra time has only resulted in more time on the market along with more frustration and discontent, let alone less money.
If your Realtor isn't inspiring the required amount of confidence or cannot articulate a reasoned and logical market valuation, then get a 2nd or 3rd opinion. This is not a "well, we'll see what happens market".
One more caveat. This is not to negate the importance of getting moral support from friends and family. In fact, that is a critical part of getting through what can be an intense journey.
But when it comes time to get sage advice from someone who is in the trenches, that is the part where your Realtor should be leading the conversation.

And of course, we're always here and happy to chat should you have questions on your home or the market in general.