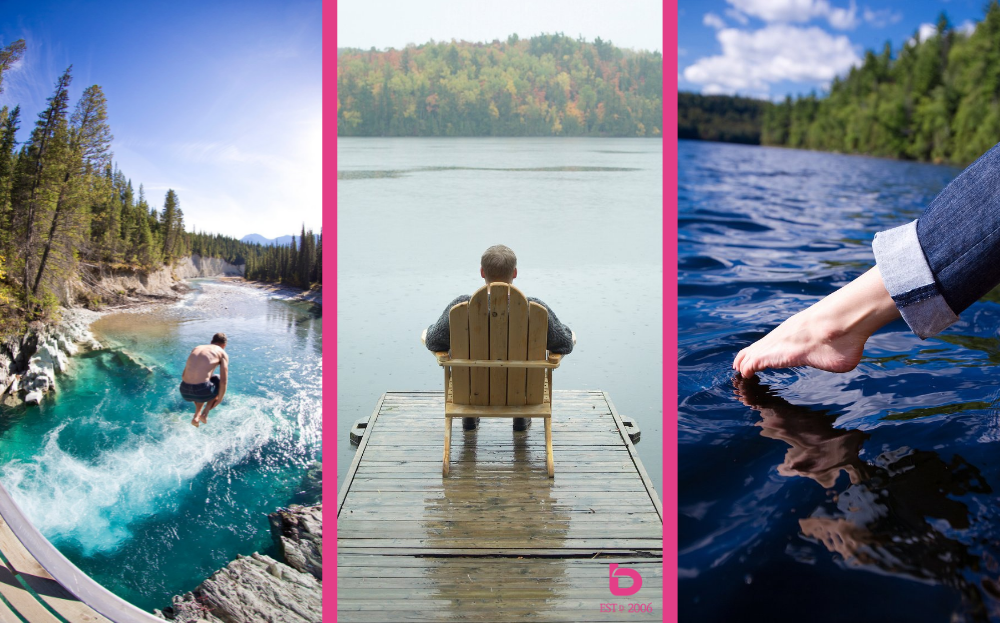 Date Posted: 03/10/2021
Quite often in life, there are 3 choices in a given situation.
Go on the trip. Don't go on the trip. Or go on a different version of the trip.
Get a dog. Don't get a dog. Get a cat.
The same applies to real estate and it's something we deal with on every property that we list. Where this particular life lesson applies is in the preparation (or lack thereof) that is done on a home prior to it hitting the market.
Go swimming. Don't go swimming. Just dangle your feet in the water.
Let's change lanes to real estate. We're meeting with the owners of 123 Metaphor Street. It's a lovely home but there are a few identifiable things that can get done to improve it.
Clean up the front garden, edge, weed, mulch
Declutter the recroom and add a couch cover, blanket and pillows
Paint the 3rd bedroom a neutral colour (remove posters, repair wall damage, simplify)
Replace the broken door going into the basement bathroom
Replace the rotting deck boards on the deck
Have an electrician look at the recroom lights that aren't working
Here is where the choices begin.
Go golfing. Don't go golfing. Go to the driving range only.
So, with 123 Metaphor Street, you have 3 options.
Create a room-by-room list of items that can get improved and do it. All of it. Jump in full steam ahead.
Put it up for sale as is, where is. Right now. Don't touch a thing.
Clean the garden, declutter and get the lights checked. The deck boards, broken door and room painting is something the buyer can tackle.
What option do you take?
There are 2 important questions to ask at this point:
Are we capable of managing or doing any of these things? Costs involved? Stress? Emotional turmoil? Is there a timeline that makes this an "asap" property?
How the to-do items stack up in terms of importance in making the property sell faster and/or for more money and/or with less hassle?
This is where Option 3 gets mirky. And ironically, it's the route taken by 90% of sellers.
"We're ok with doing A, B and C but we're not willing to tackle D, E and F."
While you don't want to go swimming, you're willing to go to the water and get your feet wet. And that is perfectly ok. In terms of maximizing the market value of your home, getting even a few drops of water on your feet will help the big picture.
Where things get more critical is the advice that you're given. What is important in the current market? What is getting the best rate of return?
Your Realtor should have a roster of people available that can help with any and all of the above.
Plumber, painter, electrician? No problem. Cleaner, landscaper, carpenter? Absolutely.
The reality is that this concept should be taken very seriously when listing a property. The difference can easily be in the $10s of thousands of dollars.
Questions about your home and where you want to go swimming? Reach out anytime.