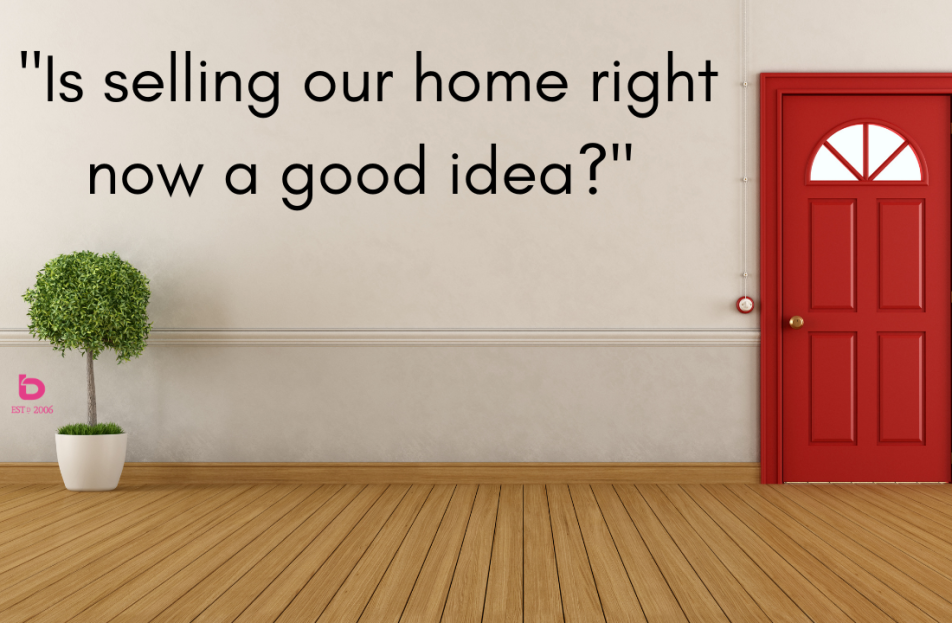 Date Posted: 01/02/2021
Selling a home during a pandemic? To many, it doesn't make a whole lot of sense. Kind of like going for a bike ride during an ice storm. It might work but there's a good chance that things can also go wrong.
Unless…
Actually, we'll come back to that.
There are a few things to consider.
1. COVID Protocols
Like anything in life, there are many ways to do things and that is no different with selling a home during COVID.
The key is having a plan with clearly defined processes for all to follow.
The fundamentals:
- all showing times are booked and controlled by us. We can make sure that showings happen at the times and in the way that the seller is most comfortable.
- clear instructions are provided to Realtors and their buyers. This includes a waiver being signed that all parties are clear of COVID symptoms, haven't travelled and haven't been in contact with COVID positive people.
- sanitizer, masks and gloves are all provided and required when showing a home. This is for all parties entering.
- limit the attendees coming into a home to the Realtor and 2 buyers maximum. No additional people including children, parents or friends are permitted.
- reduced physical contact. With rubber gloves and masks, contact is greatly reduced however further to that, Realtors are instructed to leave doors and lights as they are found. This means the only person that would open a door (if necessary) would be the Realtor. Bathroom use is not permitted either.
2. Marketing Matters
As we move more and more into a digital world, there are tools and techniques that can be used so that any interested parties can virtually tour your home before booking the actual physical showing.
We use professional video and photographers to properly market your home. As well, we can use 3D virtual tours which allow a person to walk through your home on their computer screen. This is important in making sure that all people looking at your home are qualified and fully prepared.
No one will come through your home that isn't well aware of what they are looking at.
3. The 4 Day Move-Out
Depending on the home, it is quite possible that delaying offer presentation to a specific day is the way to go. That means, we pre-market your home and then launch it onto Realtor.ca on a Wednesday. Showings happen and then on Sunday or Monday we would have a scheduled, pre-set time where any and all offers are reviewed.
So, during that 4 or 5 day time period, we have had some clients prefer to stay elsewhere while the showings happen, either returning at night to sleep or staying away altogether. Some have gone to stay with family while others have stayed at a hotel.
Clearly COVID and lockdown determines your options but depending on the timing, there are options.
For those staying home, evening cleanings can be arranged where surfaces, door knobs etc. are sanitized and cleaned.
4. Cluster Showing Times
Another option for those who are unable to leave the home is to cluster showings in time windows. For example, all showings are to happen between 12 - 5. We can control buyer traffic which allows you to be comfortable with the least amount of inconvenience possible.
It's important that you know that any and all showings would only be confirmed with your consent.
5. Others have done it at near record levels
In Niagara, 2020 produced the 2nd highest number of homes sold all-time. Here is a graph showing the last decade for home sales in Niagara: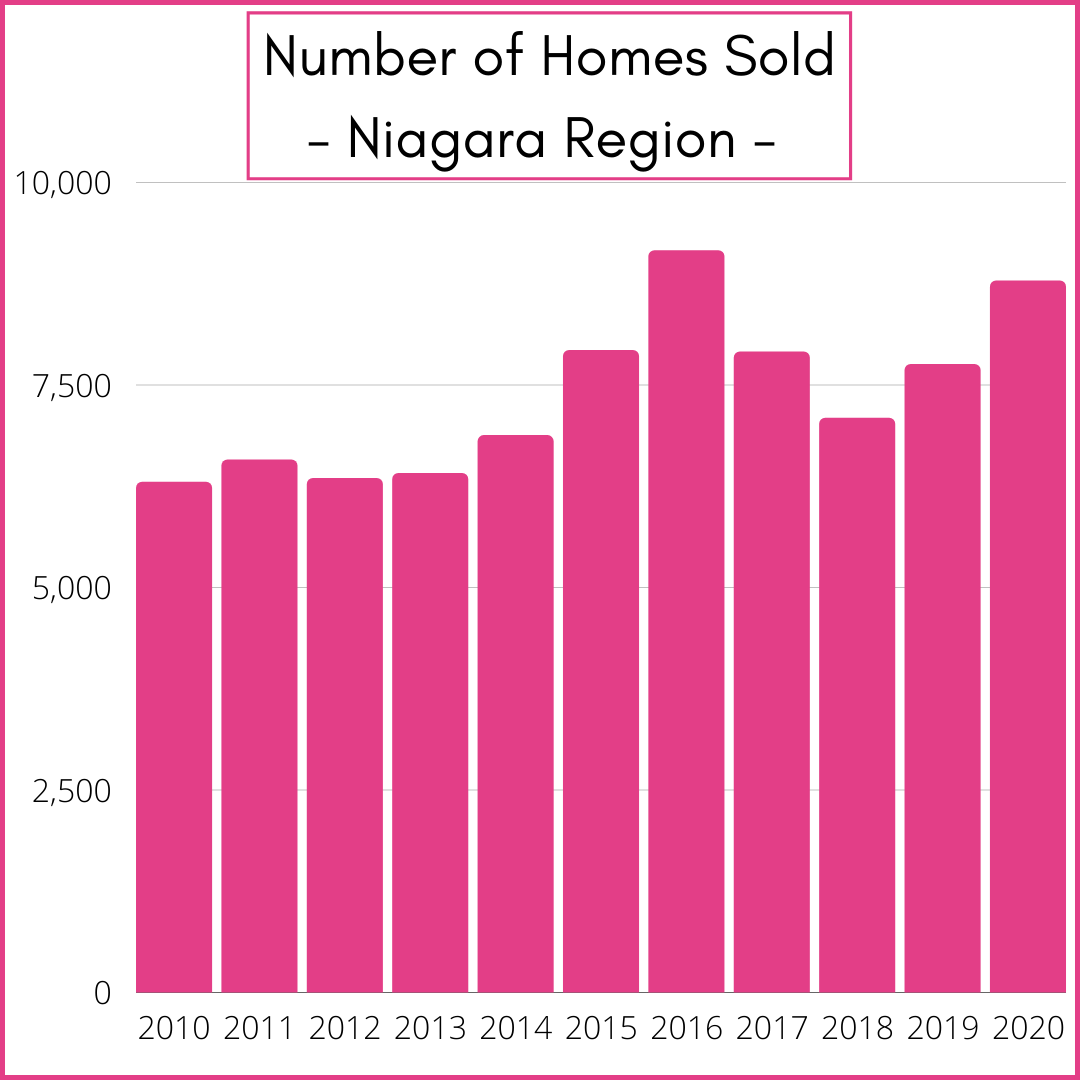 Looking closer at St.Catharines, 2020 placed 4th, just shy of locking in 3rd place. Considering the first half of 2020 was suppressed due to COVID, the year overall placing 4th is that much more impressive.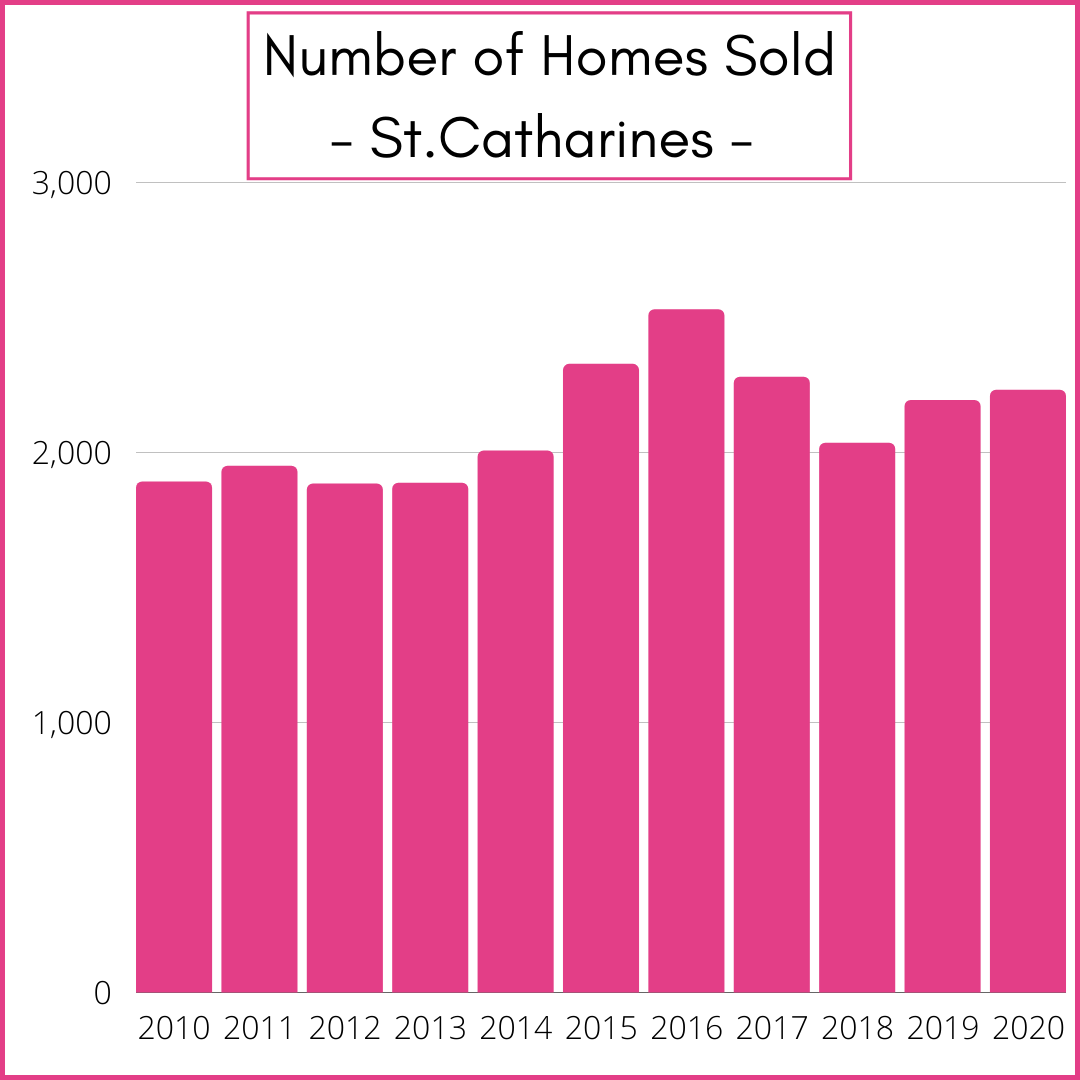 Why is that important? In St.Catharines alone, nearly 4,500 buyers and sellers exchanged keys and handshakes (COVID version) over the last year. It can and has been done safely.
6. But how do we move in this market? It's crazy!?
Are we going through a fast-paced market? Absolutely. But good news is that we have nearly 45 years of experience to draw on. As unique as the COVID impact is, we have seen just about every market during our years in real estate.
We are here to sit down with you and help you make sense of what is currently happening.
And the other reason is that the supply of listings is no where close to adequate in terms of meeting buyer demand. As a result we are seeing homes sell for multiple offers well above the asking prices.
Have a look at how detached homes have performed in St.Catharines over the last 4 months: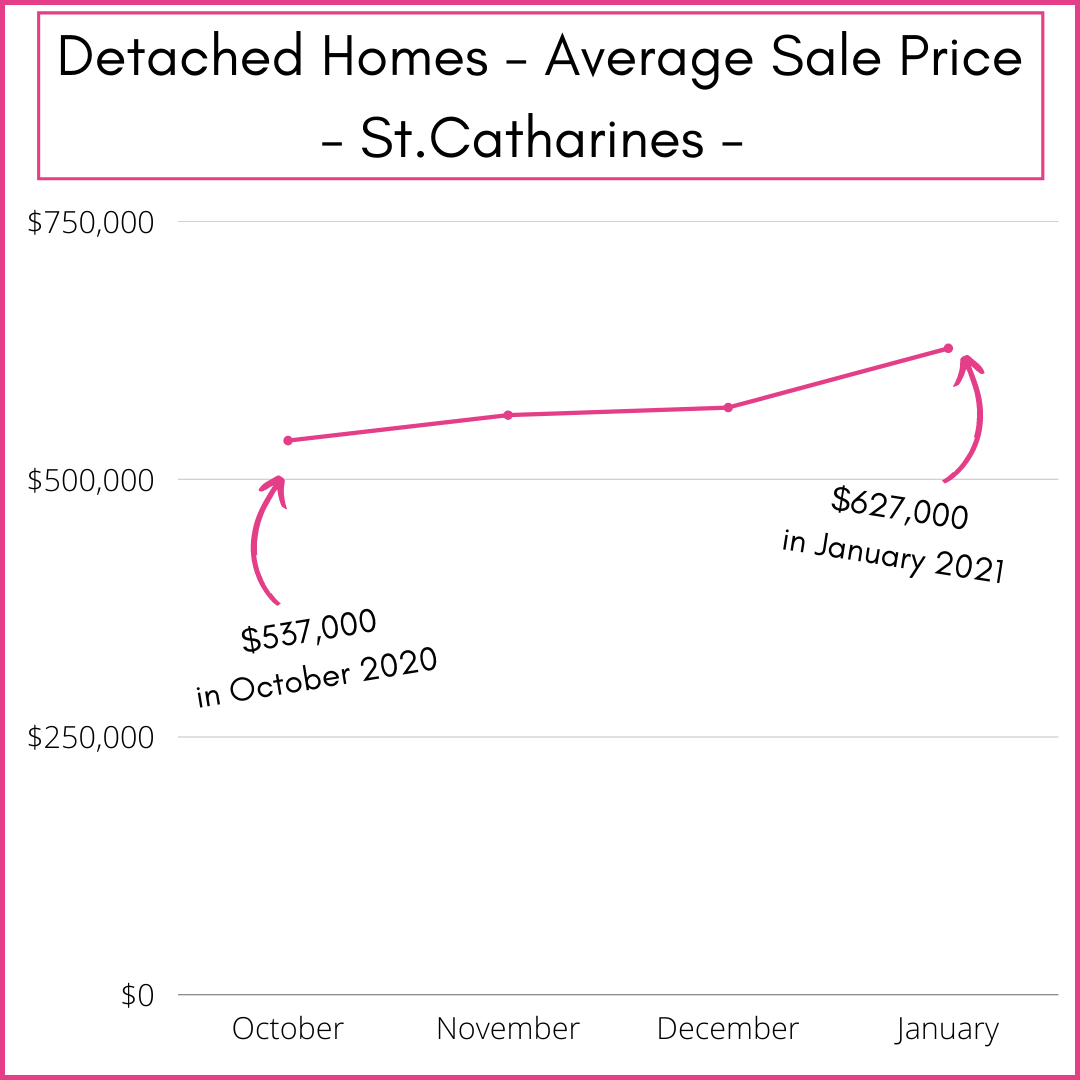 Why have prices escalated like that? Quite simply, the supply of new listings were quite a bit less than the number of homes sold over the same time period. The result is as time went on, there were less and less options for buyers to choose from.
This graph shows it all:
7. But where are we going to move to?
This really depends on where you are looking to move.
To a condo apartment: Different segments of the market have performed differently. For example, the detached market in some areas of the city has outperformed the condo apartment market meaning that the value appreciation of your home has gone up faster than condo apartments.
To a townhome: This will depend on what kind of townhome you're looking to move to. Newer bungalow townhomes are fairly competitive but the good news is that the supply of actual units in St.Catharines has tripled in the last 5 years.
To a rental: If you're moving from a home to a rental, you're in an excellent position. Once you lock down your new apartment, you can prepare your home for market and make the most of the market as a seller.
To a senior's home: See above regarding moving to a rental. Occupancy times will factor in on when the unit is available but again, this is a great spot to be in as a seller.
To another market: You would have to consider values and availability of where you are moving to so there is a lot to consider here. That being said, some have sold here and moved in with family temporarily in the new area in order to capitalize on this seller's market.
So, going back to the opening paragraph:
Selling a home during a pandemic? To many, it doesn't make a whole lot of sense. Kind of like going for a bike ride during an ice storm. It might work but there's a good chance that things can also go wrong.
Unless…
Unless you have a plan being custom designed for you, your home and current market conditions. And equally as important is that the plan and day-to-day work is done by a skilled, experienced Realtor team that knows how to manage the current market.
With a plan + skill can come a successful move.
Questions on your home? We invite you to call us anytime. We are here to chat and help provide clarity for you anytime.
Patrick: 905-380-6459
Take care & thank-you for visiting.