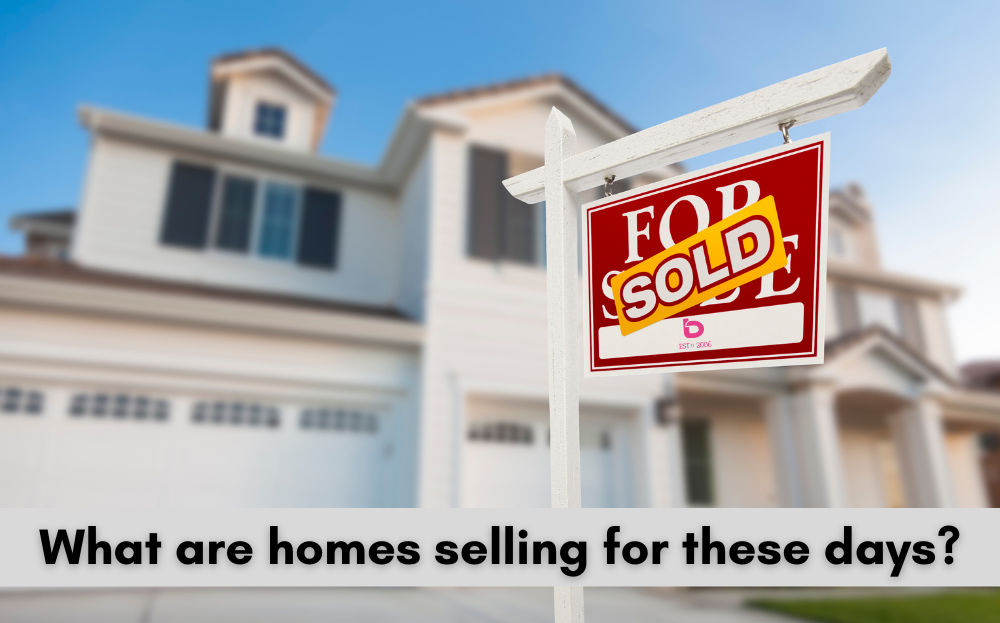 Date Posted: 20/04/2021
2021. The Year of Unpredictable Pricing.
Whenever a market is skewed so heavily in the favour of the buyer or seller, the other side of the market always suffers.
Here in April 2021, the Sellers are clearly winning while Buyers try to keep their whits about them as home sales keep up their torrid pace.
How torrid you ask?
There have been 3,193 homes sold in Niagara so far in 2021 (as of April 20th). For those 3,193 sales:
Average Asking Price: $648,000
Average Selling Price: $683,000 (105.3% of asking).
How strong is 2021 so far? The previous heavyweight champ (early 2017) had 2,571 sales, selling for an average of 101.6% of asking.
So yes, 2021 is a statistical monster so far for Niagara real estate.
---
The Frustrating Part:
As a buyer, you log onto Realtor.ca and you see a home for sale at $499,500. Great! You're qualified up to $520,000 so this should be no problem!
Right?
Well, the reality is, across all pricing brackets, homes are on average, selling for over asking. So, in general, that home listed at $499,500 is more likely going to sell up into the $550,000 range. Or more.
Here are some graphics showing you what happened with detached homes selling in the last 30 days in St.Catharines (as of April 20, 2021):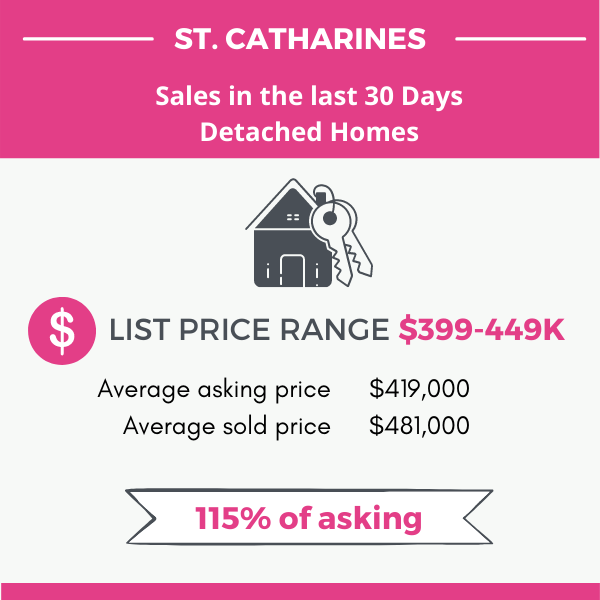 ------------------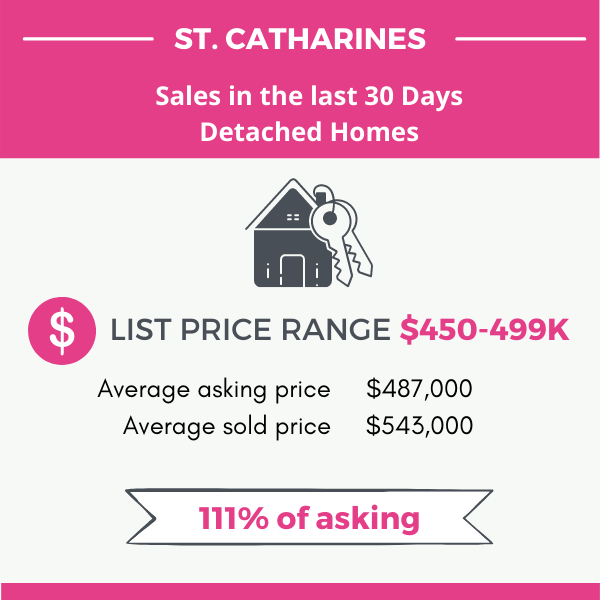 ------------------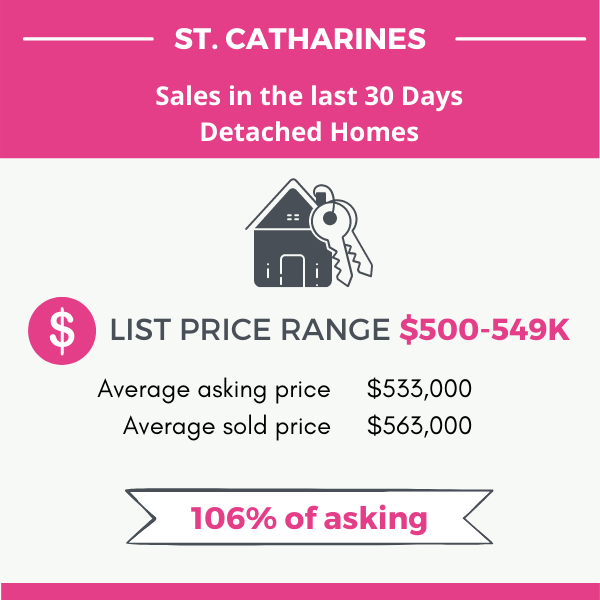 ------------------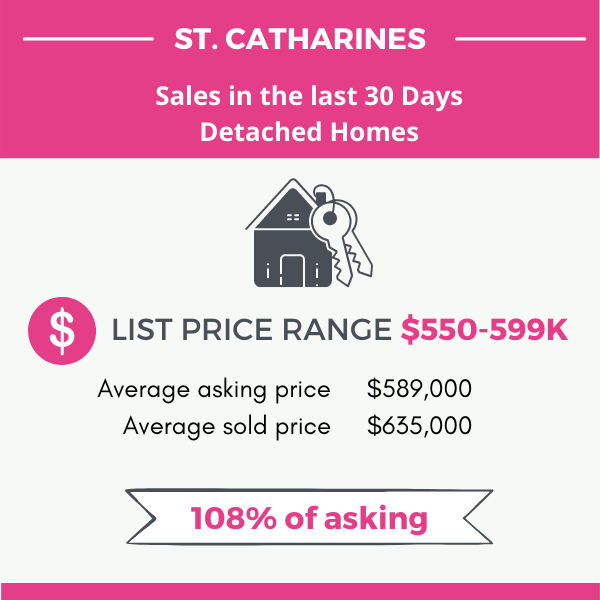 ------------------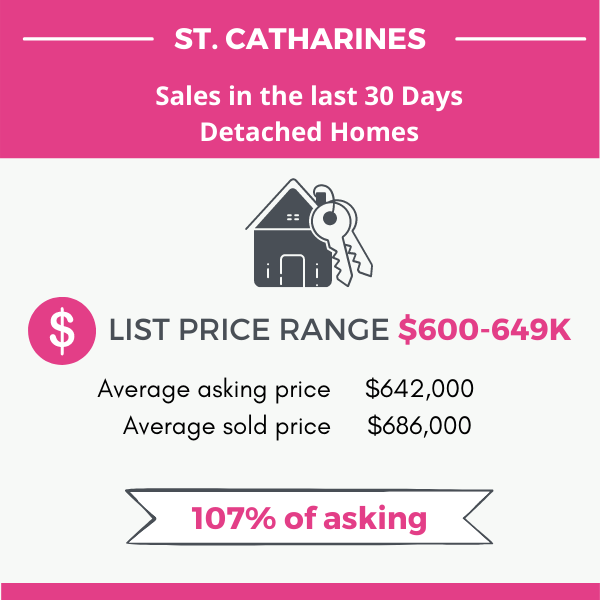 ------------------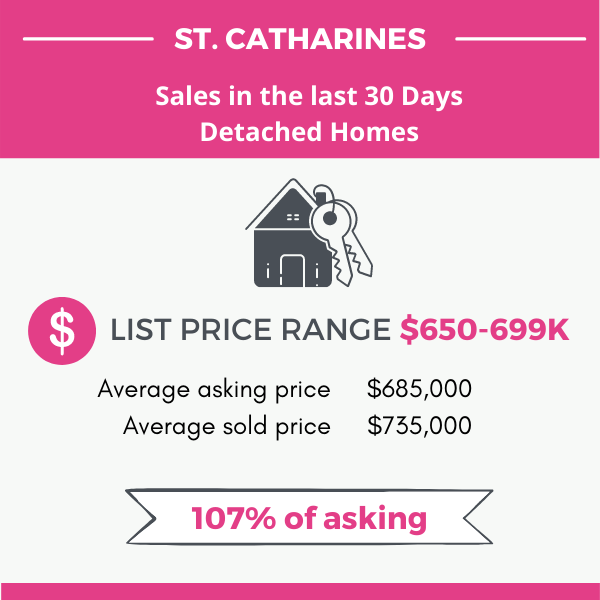 ------------------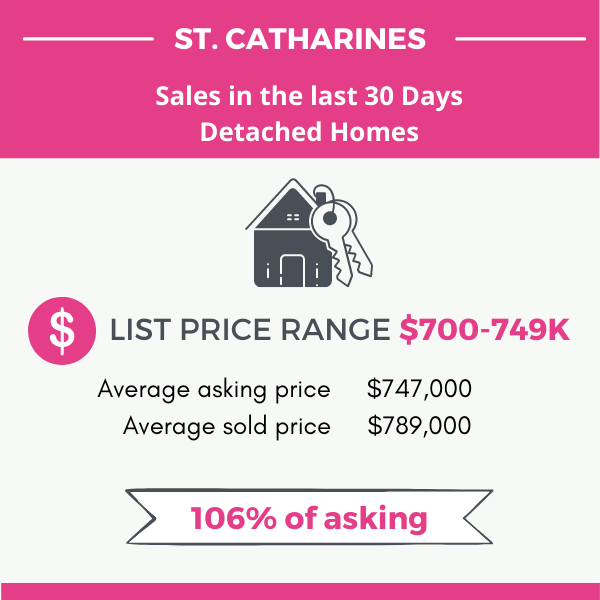 ------------------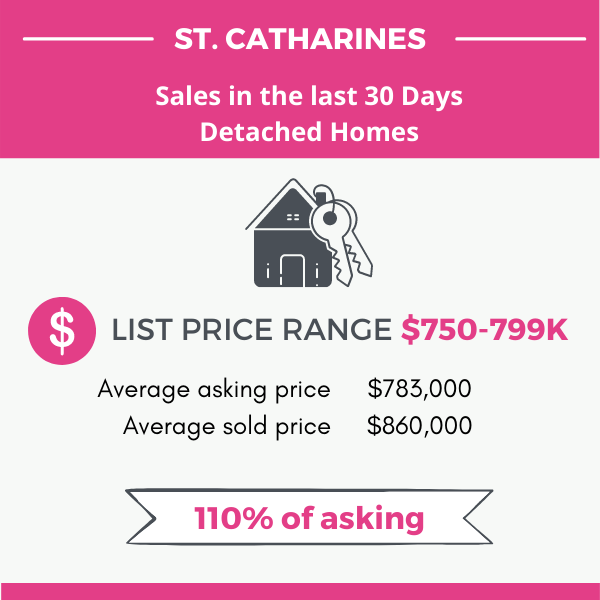 ------------------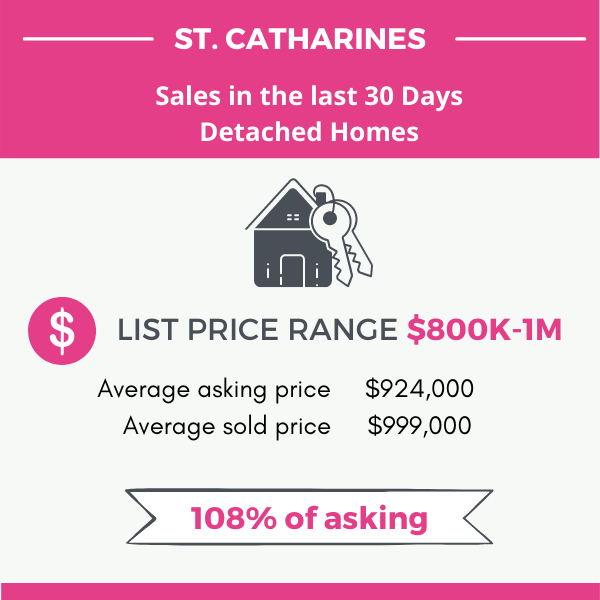 ------------------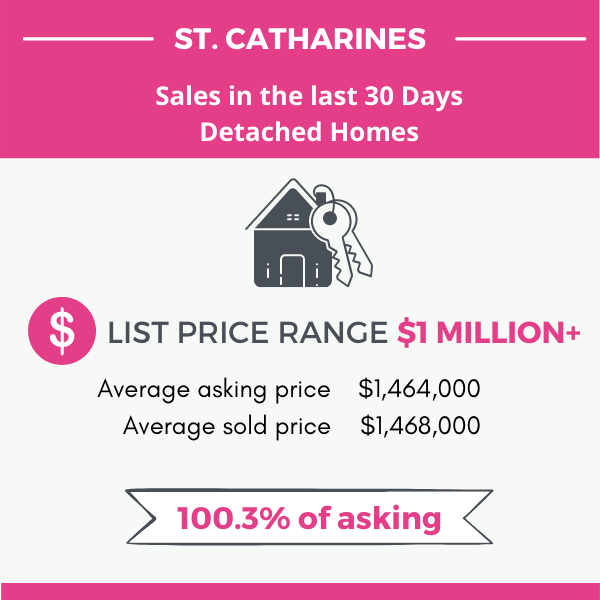 ---
That about sums up the Niagara real estate market, whether you're looking at homes in St.Cathairnes, Fonthill or Fort Erie.

Across the board, there is a (frustrating) tendency to underprice listings resulting in a market that sets up false expectations.
You see a bike price for $199. You go to the store to buy the bike. "Oh, our apologies, we actually was $255 for this bike!". ...and out you go, looking for a bike elsewhere.
Some suggested steps to take:
find out the reality and details of the current market conditions

what can you reasonably expect to happen next

what needs to be done in order to put you in the best position possible
Questions? Reach out anytime. We're happy to chat.