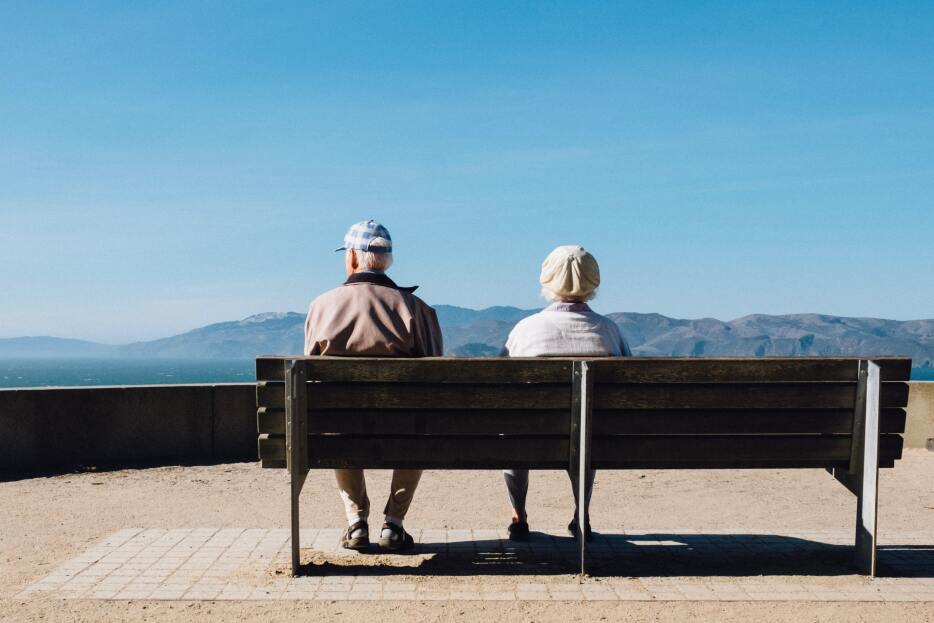 Date Posted: 23/01/2023
TO CONDO OR NOT TO CONDO.
That is often the question. And the debate. And a source of potential friction as a couple or person and their family oscillate back and forth between staying put or downsizing their living space.
We have worked with hundreds of people over the years through this process whether it is downsizing to a townhome or an apartment style condo and the discussions are usually similar. So, with that experience, here are some of our thoughts to consider.
---
DO A "SPACE AUDIT"
On a piece of paper, down the left side, write down all of the rooms in your home. Then over the course of a week or two, keep track (roughly) of how much time you're spending in each. We often chat with people who have rooms they never go into. Literally. never. That is space you're heating, cooling, maintaining and paying for.
SEASONAL BURDENS
Each season has its own list of "to do" items with a home. Whether it's shovelling a few feet of snow in January or cutting the grass every 4 days in the spring, there is work to be done. Are there gardens or a pool to tend to that aren't as easy as before? To further complicate things, finding people to help with that work can become difficult. Seeing those once beautiful gardens fall into lesser states of beauty can be taxing on the emotions.
MAJOR MECHANICALS
In a freehold detached home, you're on the hook for everything. Roof shingles, windows, central air, fencing, driveway, exterior and all that things that you've cared for over the years. We've been in homes where managing those items has become more than the seller can handle whether physically, psychologically or financially.
SOCIAL SEPARATION
Quite often as people stay in a home, they find themselves increasingly separated from family and friends. Whether it's family moving away or the friend circle finding it harder to get out and socialize, the isolation or time away from interaction from friends and family can start to weigh heavy. The winter weather can add a layer of complexity to this scenario.
ABILITY TO HIT THE ROAD
Once retired, people will often travel more or for longer periods of time. To do that you are then in search of people to keep an eye on your home. Whether that's cutting grass, taking in mail, checking the inside (which you typically have to do in order to satisfy your home insurance policy) or in general making sure everything is safe and sound, this can make the freedom to hit the road that much more difficult.
SECURITY
Whether talking about someone living alone or a couple on their own, as time marches on, there may be an increased feeling of vulnerability. Not necessarily concern about roving gangs of thugs but more of a general uneasiness of not being as able bodied as they once were.
---
So, is a condo the antidote to all of the above?
Perhaps. Those same points in a condo:
DO A "SPACE AUDIT"
You may quite possibly have to part with more items than expected but quite often, these are itmes that haven't been used in years or are from rooms that are no longer needed. We have seen people feel "lighter" in a condo, who are enjoying a more efficient living space.
SEASONAL BURDENS
Gone. The grass is cut, the snow is shovelled. You can stop nagging your Grandkids about when they're planning on cutting your grass next. Remember, in your previous home, you may have been paying someone to do that work as well. Or, you were reluctantly doing it which may carry its own cost as well.
MAJOR MECHANICALS
Depending on the type of condo and the particular property, you will have varying or limited responsibility for these types of things. In a newer apartment style condo you will likely have your own heating and cooling system but you'll find it is put to work a lot less than in your home. Roof and window issues are typically taken care of for you through your fee. Townhomes vary by property but there will still be a benefit felt. This is a case-by-case (depending on the condo) but one thing is there will typically be more predictability in a condo.
SOCIAL SEPARATION
Condos can often create a community of their own. You'll find residents forming social circles, game nights, coffee hours and various other opportunities to connect. Sometimes though it's just nice to see a smiling face while walking down the hall going to your suite. In a townhome, the same scenario quite often occurs where neighbours become more familiar of others look to build a social network.
ABILITY TO HIT THE ROAD
Lock the door and go. No need to make sure someone is going to keep that grass looking pristine for you.
SECURITY
Condo apartments are far more secure than a house. The front entrance is a locked and secured area where guests are typically 'buzzed' up. Further, again, because you are in a building or townhome development of neighbours, you'll find there are many people watching out for each other.
---
Now let's talk about the dreaded condo fee…
What is included?
The BIG question you have to ask with regards to the condo fee is "what is included?". Some of the older condo buildings have more in the fee, with some being virtually all inclusive.
NOTE: One rule you can count on is that property taxes will NOT be in your condo fee.
But have a look at Building A & Building B.
Building A: Condo fee of $825 a month covers parking, water, gas, hydro, basic cable TV, gym, indoor pool, library and outdoor sitting area.
Building B: Condo fee of $674 a month covers parking, water, gas, indoor pool and meeting room.
Factoring in the items that are included or not included and sometimes you'll find more value in a building with a higher fee but with more included in it.
Interior space matters. Condo fees are typically tied into the square footage of the condo (apartment style) so again, using the Building A & B example, you could have a condo that has a higher fee but also includes an extra 300 sq.ft. which will ultimately affect the overall value of the fee.
Condo townhomes. Freehold vs. condo townhomes are often easily identifiable from the road due to one simple thing.
---
Rules.
And sometimes rules are a great thing. There will likely be rules in a condo community regarding painting a garage door pink or putting up 4 satellite dishes down the side of the home.
As well, another factor to consider is the exterior maintenance part of the equation. That crew that comes to your community once a week to cut the grass and clean the gardens is actually preserving the appearance and overall curb appeal as well as value of your home.
While you may feel that $458 a month is high for a townhome, consider that it covers your roof and exterior, possibly your windows, exterior doors but also exterior maintenance, landscaping, snow removal, grass cutting and more. That fee will only maintain your investment at a higher level which in the end will preserve your market value.
---
At the end of the day, the condo decision is a personal one. Only the person making the move knows the reality of what they need and don't need, and even for them, it's typically a difficult decision to make.
If you would ever like to have a chat or email about the condo lifestyle, please don't hesitate to reach out.