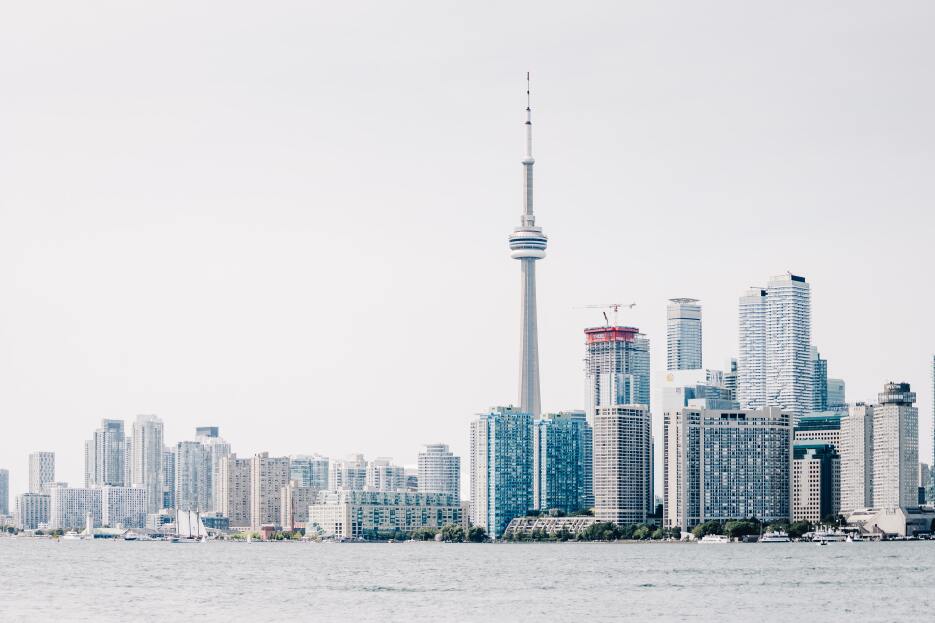 Date Posted: 01/03/2020
Thooooooooose Toronto buyers!
We're hearing that a lot. In fact, daily. Possibly hourly.
The "locals" are mad that "those Toronto buyers" are driving prices up. They're coming into our turf and causing everything to go up. They're ruining it for everyone else. They're the reason prices are up x%.
Is that true? No. …and partly yes.
Let's clarify. The reality is, over the 2008 to 2014 years, our markets were subdued relative to other markets within 100-150 km of the Greater Toronto Area. For example, in St.Catharines, the annual average sale price increase from 2009 to 2014 ranged between 1.6% to 4.3%. Meanwhile, the other markets within a reasonable drive of the big city were seeing somewhat stronger gains with average sale prices considerably higher than little old Niagara.
From Hamilton across the Pickering, we were a steal in comparison. So naturally, the average sale price increases in St.Catharines of 17.3% (2016) and 21.8% (2017) came as a shock. When you look back over the past decade, the annual average increase comes in at 7.9% so somewhere between the relative quiet of 1.7% of 2011 and the highs of the last few years. So yes, anything in the double digits was eye opening.
But what really happened? The reality is that Toronto is the 5th largest city in North America (4th depending on the source) with a significant network of mid-sized cities surrounding it. As people retire or look to simplify from the city life, there is often a move out of the city. Source: Green Acres.
From there, 2 factors combined to create this ground swell of Niagara love.
1. Relative affordability. We were talking to buyers back in 2010 – 2014 who were not only looking at Niagara but at areas all around the Golden Horseshoe and beyond. They were all within 90 minutes drive of Toronto and the push was towards selling high and buying low(er).
2. The Niagara Life. Us locals may forget what we have but let's do a quick review. Extensive countryside, roadside produce stands, an abundance of golf courses (Whirlpool, Penn Lakes, Legends, John Daly, Royal Niagara), wineries (Peller, Henry of Pelham, Chateau des Charmes, 13th Street, Stratus, Konzelmann, Trius, Colaneri, Wayne Gretzy, Jackson Triggs etc.), breweries (Oast House Brewers, Silversmith Brewing, Bench Brewing), culture (Shaw Festival, Performing Arts Centre, music and arts festivals), places to get active (Niagara Parkway path, Short Hills Provincial Park, Bruce Trail) and enjoy life PLUS quick access to the Buffalo International Airport for all your quick flights to the sunny south.
Oh….and when you feel the urge to get back to the big city, you can now hop on a GO Train and go get your fix.
The reality is, cities aren't silos. We aren't required to stay in the place where we bought our house several years ago. Citizens of Ontario or Canada or anywhere for that matter have the freedom to move. So, naturally, with all of the great reasons above, people have made the move. And will continue to do so.
As transit improves and awareness of the options increases, the appeal and trend of people moving to Niagara is only going to increase over the coming years. Is it frustrating for those looking to get into the real estate market? Absolutely. But there are options and plans you can take to still get in. Maybe the detached home you had your eye on is now a 2-storey townhome or a home in the downtown core. But you get in. You buy that townhome, fix it up and make it your own. Then in 4 or 5 years you suddenly have $150,000 in equity that you can put towards that detached home. Is the math perfect? No, but it beats spending $80 or $90,000 in rent over that same time period.
Creating a strategy and having some patience will both combine to get you in and participating in what is shaping up to be an active 5 years and beyond here in little ol' Niagara.
If you'd like some help or would like to have a chat, reach out anytime. We're happy to help.
Helping people buy and sell real estate is what we do! Every single day.
…and thank-you to Scott Webb for the T.O. photo! Check him out on Insta @scottwebb
Thank-you for visiting. THEbTEAM.