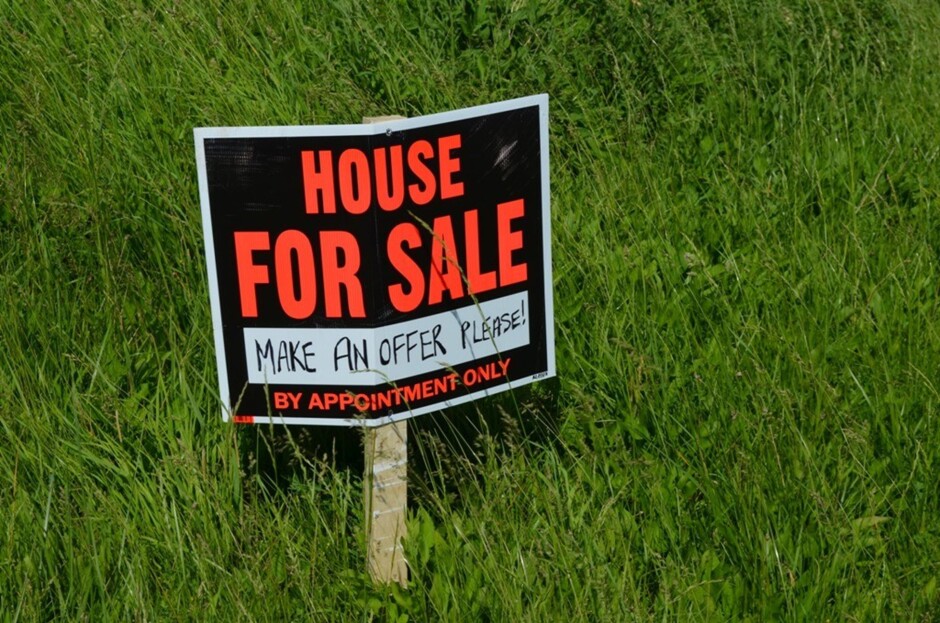 Date Posted: 12/06/2014
First, let's get this out of the way. Homeowners are owners of their homes. When you own something, the choice with regards to how you sell it is entirely (usually) up to you. There has, and always will be, a segment of the real estate market where people will sell on their own without the assistance of us REALTORS. And know this…we are completely fine with that.
Not all for-sale-by-owner (aka FSBO) sellers are created equal however. Some have done it numerous times and know the process and are willing to invest the time and money on their own. Others have friends or family that have done it successfully and have provided enough inspiration for them to give it a shot.
There are a larger group of FSBO sellers out there however that aren't aware that selling on their own can become a much bigger time and financial drain than expected.
So, before going down FSBO Avenue, here are 21 QUESTIONS to consider!
1. What is the genuine market value of our home? Poorly priced can lead to over-exposure on the market. The result of this can ultimately result in a smaller bottom line as your home becomes stale on the market.
2. Is our asking price reflective of what you 'need to get out of your home' or what the market is actually dictating at the present time? We have actually seen private deals fall apart because the home was sold way above a realistic market value. The result is the buyer goes to get financing, the bank orders an appraisal which fails. The buyer can't get financing and the deal dies. And hopefully, that happens before the buyer has removed all of their conditions.
3. What claims, facts and figures are you advertising? There are legal concerns to consider. Hint: nothing is 'new' in our business!
4. What is my market reach? Plunking a sign in the yard and waiting for offers simply does not work. It takes market exposure with a versatile marketing strategy.
5. How much are you prepared to spend in marketing and advertising? Bills for advertising can pile up quick. And regardless of what anyone tells you, the Niagara Region is still a print media market. What if your home is still on the market in 3 months…will you have the budget to carry on? Remember, REALTORS do not get paid until your home sells at the price and with the terms that you are comfortable with.
6. What websites will my home be on? And what kind of traffic will that website see? Having a solid, professionally present online presence is a must. REALTOR.ca has massive traffic. From there, we have multiple websites including our own website www.THEbTEAM.ca.
7. How many homes am I competing with? If you were a buyer looking for your home, how many other options do you have? Differentiating yourself from the competition is critical.
8. What about the deficiencies in our home? We can help you plan and work on getting your home to show its absolute best. We have seen countless times where a very small amount of work can result in thousands of extra dollars come offer time. Staging is not a myth or a fad…it works. The way in which we live in our home and sell our home are two very different concepts so there needs to be preparation.
9. How am I going to deal with showings? Both arranging them and recognizing the buyer's needs, wants and personality style. Do I have the time flexibility to meet the demanding schedules of today's buyer?
10. What is my approach to actually showing my home? Buyers are generally far less comfortable in a home when the seller is standing in front of them. We genuinely see it all the time as buyer's agents. Sellers that are home can greatly impact the quality of a buyer visit.
11. Who am I allowing into my home? Security should be a definite concern. This isn't fear mongering. It is an important thing to consider when you are allowing anyone into your home without any prior knowledge of who they are. A REALTOR takes care of that concern for you
12. Am I going to do open houses? If you love your Sunday afternoons, then you won't want to! When selling privately, you will find that open houses will be an important tool. Have you ever heard people walk through your rec room laughing at your paint colour or whispering about how they don't like the bathroom? Some may find this challenging to say the least.
13. How are people going to find out about our open house? If you ask people about how they found your open house, you don't want to hear this answer: "We were just driving around and saw the signs". What are the odds that that is the buyer for your home? More market exposure = More buyer opportunities = Better offers = Success!
14. How do I know if these buyers can afford my home and aren't wasting my time? Typically buyers with REALTORS are qualified and in the position to actually buy in the price range they are looking in.
15. How are we going to know what people like or dislike about our home? Feedback! Getting real, legitimate thoughts directly from a buyer is not always easy. The Canadian way is to not offend people so you will hear feedback similar to: "We really like it….we just need to think about it"…or… "well, we just started looking so we want to see some more houses" …or… "it's nice but we're not ready to make a decision". Very rarely you'll hear the cold, hard facts, which really is the info that you need to hear in order to adjust to the market.
16. How am I going to feel if people tell us awful things about our home? Our homes are our castles. Hearing harsh or negative feedback can be tough so having thick skin will be important
17. How am I going to deal with offers? It's a Saturday night and you get an offer in with an irrevocable until Sunday at noon. Clauses and conditions can tie up your house or put you in a poor leverage position. Knowing how to read and deal with agreements is crucial. And real estate is not a 9 to 5 business. Homes are bought and sold 24 hours a day, 7 days a week.
18. How are we going to co-ordinate our purchase? (provided you are buying another home). Coordination with regards to conditions, days to sell, escape clauses, how to time inspections, how to deal with challenges along the way and the list goes on.
19. What do we do if someone brings us an offer conditional on the sale of their home? There are ways to word clauses and conditions that can inadvertently tie up your house for many weeks.
20. What if everything goes according to plan and we get huge interest levels and multiple showings or better yet, multiple offers? There is a finesse that comes with experience in these scenarios. The ultimate result can often end up with the seller netting more than they ever thought they would. A professional REALTOR is the one to help navigate those often stressful waters.
21. What if there is a problem with the home inspection or financing? REALTORS have relationships with trades, lenders, lawyers and people of all types that can help facilitate the due diligence period. In fact, we are responsible for keeping 'deals on the table' all the time. Challenges arise? Our job is to figure them out and find a solution.
So, what is THEbTEAM Private Seller Plan? In short, we can answer all of these 21 questions for you!
At no-obligation and free of any pressure, we will come out to meet with you and discuss how we could assist you in the marketing and ultimate sale of your home.
As well, you can take advantage of our "Expense Reimbursement Program" which will help you recover some or all of your costs that you have incurred while trying to sell on your own.
Working with our team will result in you having a team of 3 full-time, highly qualified REALTORS working for you!
We will create a diverse and complete marketing strategy for your home that will get you the exposure needed to bring in serious, qualified buyers.
Your home will never look better!
We will assist in the preparation and presentation of your home so it looks its absolute best.
And to repeat, if you are comfortable and capable of selling on your own then we truly wish you the best and hope all goes according to plan.
If, however, you would like some help, then please feel free to contact us anytime to arrange a time to get together for a chat.
Thank-you for visiting!
THEbTEAM.