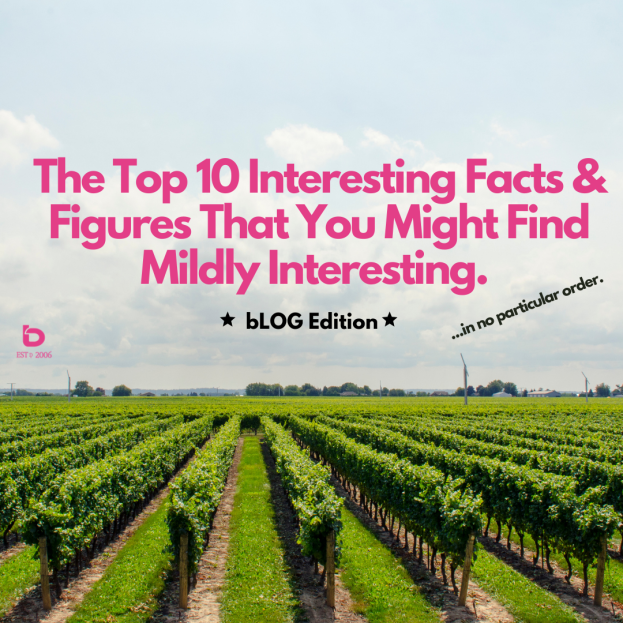 Date Posted: 11/11/2020
A few disclaimers.
These numbers were as of November 10th, 2020. As well, these top 10 were simply the first 10 things that came to mind when looking at the data. They're neither THE top 10 nor in any particular order.
That being said, there is no doubt that 2020 is producing some of the most intriguing, whiplash-inducing data. From record lows to record highs, historic records blown out of the water and COVID induced volatility, we are currently in stats nerd heaven.
Here are 10 pieces of the market that are worth a look at:
1. Historic Sales Numbers
In spite of April & May being down 49% in terms of the number of sales, 2020 (with 50 days remaining in the year) is only 90 sales away from surpassing the total number of sales for 2019 (annual). It's worth repeating. 2 of the heaviest spring market months of the year (April and May) were down 49% year/year. Here we are 6 months later on pace to destroy 2019.
2. Lackluster Supply
The last 4 months in 2020 have had the lowest or 2nd lowest number of available listings in recent history. And by recent history, we mean over the last decade so fair to say, that's an all-time record.
So, combine supply at historically low levels with sales volume at record levels and you get pricing on a continuous upward trend.
3. City-by-City Sales
ALL cities in Niagara are either ahead of 2019 so far (with 50 days left) OR on pace to post historic numbers. This cannot be overstated. To be ahead of the previous year after being down nearly 50% in the spring market is pretty impressive. A quick look at the numbers as of November 10, 2020 compared to 2019 annual total:
NOTL up 37%
Niagara Falls up 4%
Fort Erie up 8%
Thorold up 9%
Fonthill up 17%
St Catharines down 11%. But. On course for 3rd place ALL-TIME
Grimsby level with last year but on pace to set a new annual record
Lincoln down 8.5%. On pace to be all-time high. 2019 was RECORD year.
Welland down 7%. On pace to possibly be all-time high
Port Colborne down a bit but on pace to be 2nd place all-time
4. The High-End Explosion
For "high-end", we're looking at homes that sold for $1 million or more. And in 2020, that market has absolutely taken off to levels we didn't previously see.
So far in 2020, there have been 360 sales over $1,000,000. That is more than 2018 + 2019 combined when there were 115 and 191 respectively.
Going back to 2015, there were only 41 so the times they certainly are changing.
The top performing cities:
#1 NOTL with 126 sales
#2 Grimsby 39
#3 Fonthill 35
#4 Niagara Falls 33
#5 St.Cath 32
#6 Fort Erie 31
5. Sales UNDER $300k in Niagara
Affordability is a huge issue here in 2020. The ability to gain access into the real estate market is increasingly difficult for many in our community as the average sale prices continue to push upward.
Looking at homes sold under $300,000 in Niagara, there have been 626 sales so far in 2020. That is 626 of the market total of 7,502 sales.
The Top 3 cities in terms of sales under $300,000:
#1 198 sold in St.Catharines
#2 121 sold in Welland
#3 105 sold in Fort Erie
Doing the math further, homes sold under $300,000 have accounted for 8% of the market in 2020. 2 years ago, they were 29% of the market which speaks to the quick change in market affordability.
6. How Long Does It Take To Sell?
Time to sell or Days on the Market really needs to be looked at closer to get a fair representation of the speed of the market. Overall numbers may include a multi-million dollar home that took 214 days to sell along with a semi that sold in 2. That being said, here are the days on the market per price segment for Niagara:
Under $300k 35 days
$300-500k 33
$500-750k 51
$750-1M 73
$1 – 2M 102
$2M + 234
Having a closing look, for example, detached homes in the north-end of St.Catharines have an average time to sell of 17 days. That's roughly half of the city average.
7. New Construction
It's important to remember, that not all new build homes go onto Realtor.ca. For example, a builder may have a site with 48 homes but only 14 get listed onto MLS.
That being said, there have been 513 'new' homes on MLS sold in 2020 so far.
That is 2nd place to 2016 which had 736 sales.
How did sale price relate?
The average sale price for those 513 sales in 2020 was $602,000.
Back in 2016, the new build sales on MLS (736 in total) averaged $417,000.
8. Total Sales Volume
If you were to add up the dollar amount for all sales so far in 2020, the total is $4,200,000,000. That's 4.2 Billion with a B. The year is on pace to get close to $4.5 Billion.
Amazingly (perhaps), is that is an increase of 1 Billion (+/-) from 2019. Looking back 5 or 6 years, and our dollar volume has essentially doubled. In 2015, we were at $2.2B for the year.
9. Distribution of Sales
St.Catharines has the most sales volume so let's look there for this category. The busiest brackets for the last few years:
2019 $300-400,000 with 687 sales which made up 31% of the total market.
2020 $400-500,000 with 560 sales which made up 29% of the total market.
In general, across the region, the shift is moving from left to right as the busiest pricing brackets push higher as time goes on.
10. Supply is Key
Again, looking at St.Catharines, the largest volume city, the last 4 months have produced the 2nd lowest monthly available inventory behind the 2016 market.
Supply v Demand = Pricing.
For example, for homes priced $300-700,000
October 2020 178 active listings 207 sales
October 2019 320 active 138 sales
That is a decrease of 44% in active listings (supply). AND. A 50% increase in sales (demand).
The result? A 14% increase in the average sale price. In fact, with the supply & demand doing what it's done over the last 4 months in St.Catharines, the average sale price is on pace to be over $500,000 for the 4th month in a row (November), something that had never happened. Ever.
So, there you have it. The Top 10 Facts & Figures for the Niagara Real Estate Market. In No Particular Order.
Any questions or thoughts are always welcome.
Here is the Oscar worthy video version:
Thanks for visiting.