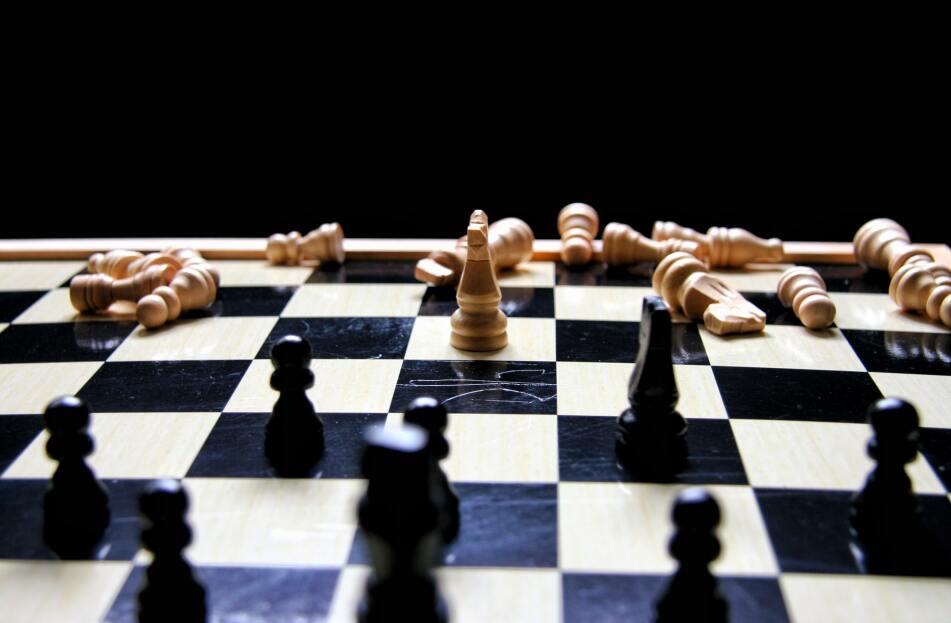 Date Posted: 26/09/2017
An 18 Month Journey From House Renter to Home Owner
This is a story about a couple named James & Nicole.
They are the quintessential couple, renting while they save up and look for their first home. They've done everything right. They went to their bank to get pre-approved. Proof of income, paperwork signed and due diligence complete, they're ready to get out on the trail.
It was March 10th, 2016. As in 18 months prior to the day this is being written.
The Niagara market had just started to stand up and flex its muscles. The ripples of the oncoming waves were starting to be felt as more buyers were coming to the table. Realtor business cards were starting to pile up in new listings on the 1st and 2nd day.
Then we started seeing the sentence that defined 2016 into 2017.
"The Sellers have signed a form 244. Offers, if any, will be presented on Monday April __th at 6:00pm"
3 offers registered. Fast forward to June and there were 11 offers registered. $399,900 was THE go-to listing price. List at $399,900 and selling prices ranged anywhere from low $400s to mid $500s. Showings were stacked up with 4 or 5 groups of buyers in or around a home at the same time.
Head shaking ensued as homes started to get "are they crazy!?" money. It was like the market was playing a game of bingo. Aaaannnnd the first number is a….Five!
Meanwhile James & Nicole are emailing, texting and calling. They're still smiling and brimming with optimism. We are on the case, running through houses and communicating constantly. Offers are written and submitted. Offers are then sent back with thanks. We place 5th. Then we place 3rd. Then 9th. We keep battling.
"We have to stay within our budget"
They were being realistic in an often-unrealistic market. Still on the same page, we pushed ahead and stayed on mission.
Pricing is all over the map. Out-of-town buyers and locals are all coming to the table. Often, they're pushing all their chips in with cash, non-conditional offers on homes that should probably have a finance and/or inspection condition included.
The wind in the sails starts to ebb and we transition into a re-group. The realization sets in that a move in 2016 is probably not going to happen. Don't worry though. Once we get past the first week of January or so, we'll see a bump in supply which should absorb some of this pent-up demand. The result, hopefully, will be easing of the multiple offer mayhem.
James & Nicole hang in there but recognize that the ripples that turned into waves are now a little larger than they're looking to surf on. We actually have a few conversations that it's ok to not buy right now. The demand is too strong with homes getting hammered with multiple non-conditional offers.
Bide your time and the right opportunity will appear.
Patience.
Soooooo much patience...
And an increased budget.
We round the corner and get into early 2017. And yet again, the supply and demand through March and April carries on with the same strains as multiple offers and intensity maintains. In spite of monsoon rains, buyers are on the hunt. Undeterred, we are in a new groove and confident in 2017. We can feel a move getting closer…or at least I could.
The upside? James & Nicole have slowly become experts in real estate. They know the difference between 1960s and 1970s homes. They know about block and poured concrete foundations. Aluminum wiring? Copper wiring? Side-splits and bungalows are a yes. Backsplits and bi-levels are not making the cut.
The search is narrowed down. We march into the summer. Suddenly the winds start to change direction and we know we're on the right track. Offer presentation dates start to ease. Hurray!! We can bring an offer whenever we'd like!
We can feel the market tug-of-war is changing. Finally.
Both supply and spirits bump up. The new listing inbox is pinging away as more and more options become available. And then it finally happens. Approximately a year and a half after our first excursion, we have found their home.
It's a nicely updated 1960s bungalow with good lower level ceiling height (James & Nicole are tall!) that is only a pitching wedge away from the Welland Canal path.
Offer submitted, with a home inspection no less and….drum roll……offer accepted! Victory is ever so close.
We have the home inspected and as hoped, everything checks out ok. Again…this can not be understated. We had a home inspection(!).
Conditions are removed a few days later and the Battle for Home is over. James & Nicole are officially first-time home owners. With closing only a month away, it is time to pack and prepare for the conclusion to a wild ride.
THIS is why we do what we do.
Whether the journey from A to B is 18 hours or 18 months, it's the process that gets us going every day. This particular journey was epic and we couldn't be happier for how it turned out for these first-time buyers.
Join us in congratulating James & Nicole!
Thank-you for visiting.